Digital Foundry has released the first unbiased and comprehensive analysis of Intel's XSS technology, which compares it more favorably to NVIDIA's DLSS than AMD's FSR. The initial findings of Intel's flagship technology for its Arc Alchemist GPUs are available, and it appears that XSS outperforms its competitor as predicted.
We get to witness the technology in action in a thorough analysis written by Digital Foundry, but the general assessment is that XSS, in its initial release, is more equivalent to NVIDIA's DLSS 2.3 technology than AMD's FSR 2.0.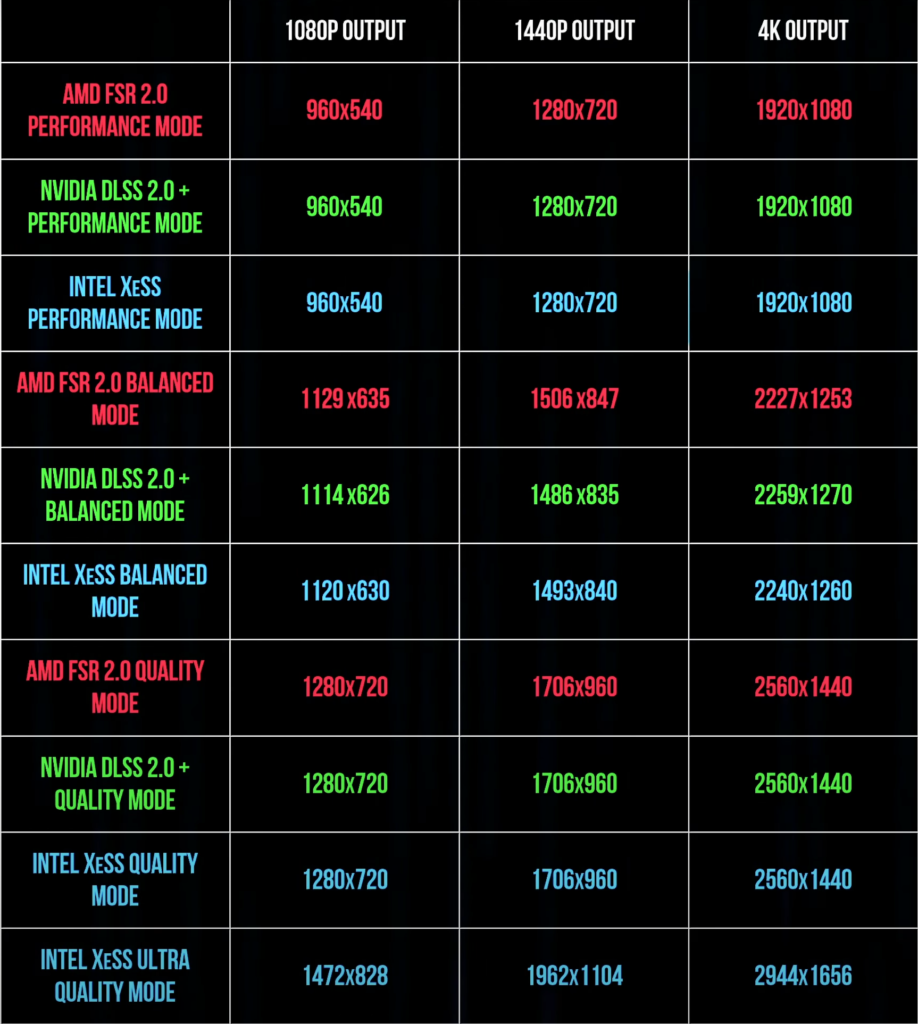 Alexander Battaglia of Digital's Foundry evaluated the technology's performance and visual quality while playing the video game Shadow of the Tomb Raider. Since the game's release four years ago, it has established itself as one of the primary criteria for assessing upscaling tools like XSS. One of the first games to use DLSS, it eventually gained support for AMD's FSR technology. This means that the game will now feature a third upscaling mechanism.
The testing revealed that Intel's XSS was comparable to NVIDIA's DLSS and lacked some of the significant quality discrepancies seen by AMD's FSR in comparable tests.
There have been instances of flickering, which are more noticeable at lower resolutions, and while using the performance/balanced settings, which are more performance-tuned.
The visual quality wasn't greatly affected overall, but some areas of the game did exhibit a moire pattern on select surfaces and textures. When compared to the native resolution at 4K, XSS can deliver up to 177% quicker performance in the "Performance" option and up to 57% faster performance in the Ultra Quality mode.
In games that employ more intensive effects like Raytracing, etc., the performance ratio rises. When playing Shadow of the Tomb Raider in the "Performance" mode, XSS can provide performance up to 88% quicker than native and 23% faster than native.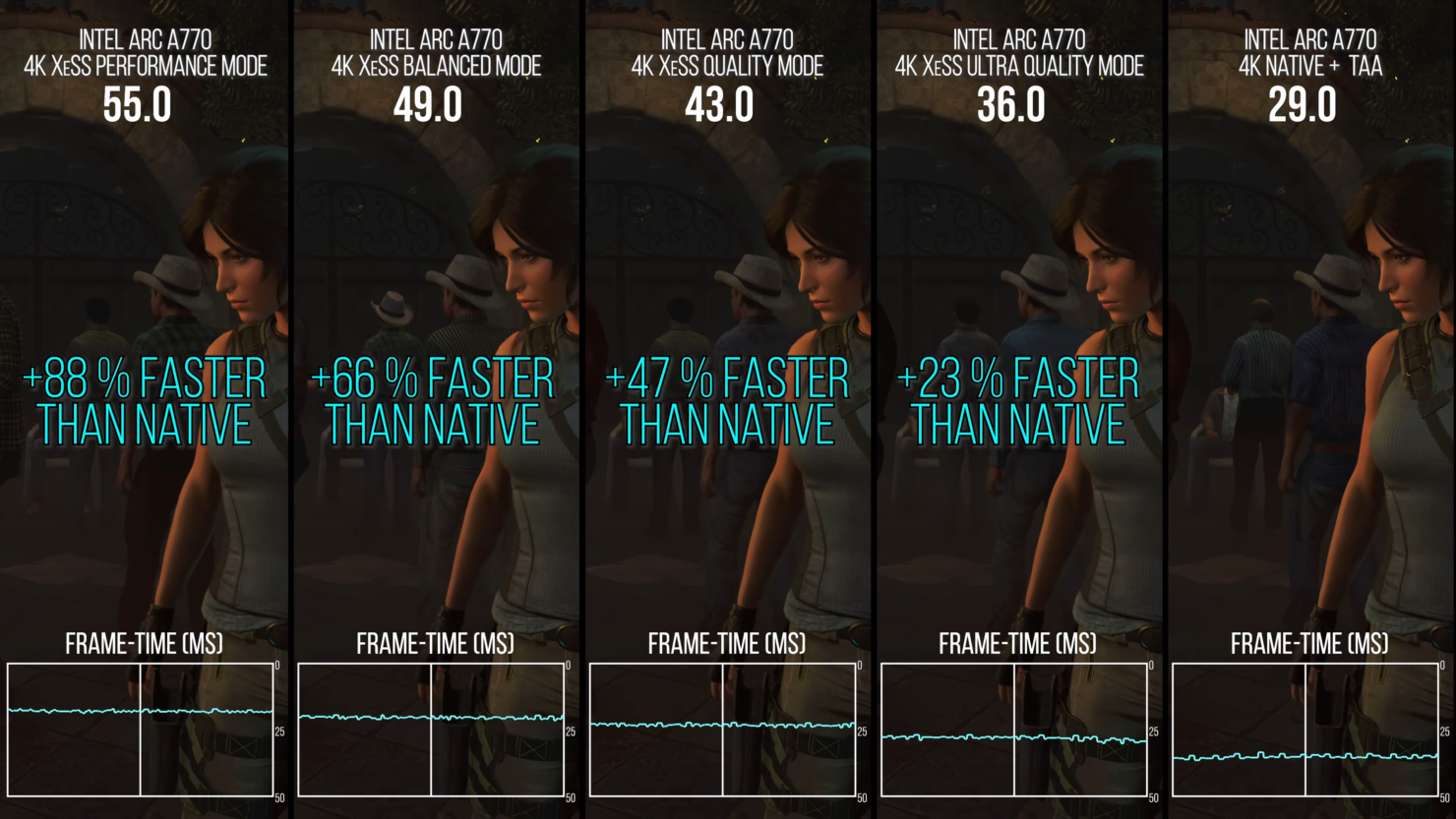 Following is the full list of games that will either be patched or will have Intel XSS support added at launch or later on in the coming months:
Call of Duty: Modern Warfare II
Armageddon
Ghostwrite Tokyo
Vampire the Masquerade: Blood hunt
Ghostbusters Spirits Unleashed
Naraka: Bladepoint
Super People
Gotham Knights
DioField Chronicle
Dolmen
Chivalry II
Redout 2
The Settlers
Death Stranding: Director's Cut
The Riftbreaker
Hitman III
CHORUS
Shadow of The Tomb Raider
Anvil Vault Breakers
Before the XSS in these games is released, the problems that Digital Foundry identified might get corrected, giving the technology the chance to improve even more. This is already a vast improvement over the NVIDIA DLSS 1.0 launch state from a few years ago.


After the release of the Arc A700 series GPUs, Intel's XSS technology will make its premiere in more than 20 AAA games, with Call of Duty: Modern Warfare II delivering XSS support out of the gate.
Later this month, Intel's high-end and entry-level Arc graphics cards are anticipated to be released. They will support a variety of technologies, including XSS (XMX), Ray Tracing (RTU), and enhanced encoding/decoding capabilities including AV1 compatibility.
Also read: