As Ragnarok, the Norse mythology's version of the end of the world, approaches, Kratos and Atreus make a triumphant comeback in God of War. As they destroy every living thing in their path, it appears that the father-son strange couple makes both new friends and foes along the road.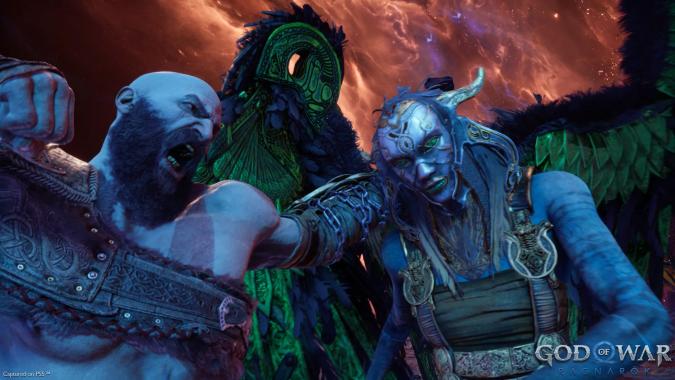 The trailer discusses fate and shows Kratos teaching others about what it means to reject the predetermined course of events that fate has laid out before them. And Atreus, like his father, appears to be hiding secrets of his own, necessitating the development of an even stronger relationship of trust with his notoriously stern and violent father. Ragnarok appears to be a suitable successor to that legacy. God of War's plot was a surprise from a franchise that was much more recognized for its gore and blood than it was for its sadness.
The story teaser also included some gameplay, maybe to go with the recently unveiled new controller with a Ragnarok theme. In addition to his Leviathan Axe, Kratos has accepted his Blades of Chaos from the first game and added them to his arsenal regularly. As in the previous God of War epic, the trailer showed him whipping around the landscape while tearing up adversaries with the blazing blades. Hopefully, this game will have more platforming and puzzle solving than the last one did.
The Story trailer also provided us with a preview of the new planets we'll get to go through and the new adversaries we'll encounter. Before Ragnarok destroys the planet on November 9th, you still have plenty of time to play the first game and discover for yourself.
Also read: Uncharted: Legacy of Thieves Collection Release Date and Specifications Accidentally leaked by Epic Games