It's always interesting to observe how young athletes are doing and to predict who will become the next great name. UEFA Champions League has benefited many seasoned players.
However, very few young players have achieved success playing club football in Europe. A short-term objective, however, does not automatically ensure long-term success. Some have progressed to become well-known figures.
Here are the ten youngest players to score in the UEFA Champions League:
Pedri: 17 years 330 days
2019's €10 million that Barcelona paid Las Palmas for Pedri appears to have been a complete bargain. Barcelona has discovered a rare talent. The 17-year-old Pedri entered the game in the 63rd minute and played 27 minutes in his much anticipated Champions League debut.
After making a lightning dash, Ousmane Dembele passed to Pedri, who was standing immediately behind him. Pedri shot it past the goalkeeper while maintaining amazing control.
Making it the fourth strike in a 5-1 win over Ferencvaros that also included goals from Ousmane Dembele, Philippe Coutinho, Ansu Fati, and Lionel Messi. Since then, the now-19-year-old Pedri has made his debut for Spain and established himself as a fixture in the Barcelona first squad.
Aaron Ramsey: 17 years 300 days
As the youngest player ever to play for Cardiff City, Aaron James Ramsey began his career there at the age of 16 years, 124 days. The young phenom Ramsey later made a $5 million transfer to Wenger's Arsenal in 2008.
Ramsey scored his first Champions League goal in 2009 off the bench. With a powerful finish from the edge of the box that hit the far post and went in goal in the 90th minute, the team defeated Fenerbahçe 2-5.
Before entering Juventus in 2019 on a free transfer, Ramsey played 371 times for Arsenal and won three FA Cups. He became the highest-paid British footballer ever after signing a contract worth £400,000 per week, based on a base salary. However, his career suffered as a result of his injury problems, and he was limited to just 23 starts for The Old Lady. Ramsey, now 31 years old, joined OGC Nice on a free transfer after spending the previous season on a 6-month loan from Juventus to Rangers in the SPL.
Jude Bellingham: 17 years 289 days
At Birmingham F.C., Jude Bellingham began his career. Jude received swift promotions to Birmingham's U-18 and U-23 squads at ages 14 and 15, thanks to his meteoric progress. While still a student, he was gradually introduced to the first-team setting and senior squad training.
At the age of 16 years and 63 days, Jude scored the first goal ever scored by a Birmingham player. Dortmund agreed to spend £26 million to sign him after 44 senior applications for Birmingham F.C., a world record for a player his age. Because of Dortmund's history of providing young players consistent game time, Bellingham selected them over United.
Jude scored a brilliant goal in 2021 against Manchester City in the Champions League quarterfinal by snatching up a stray ball in the D, rapidly transferring it to the right side, and firing it past the goalkeeper. Man City, though, triumphed both on the night and in the tie.
Breel Embolo: 17 years 263 days
Breel Donald Embolo, who was born in Cameroon, later settled in Switzerland after traveling to France with his family. Embolo made his professional debut for Basel in March 2014 after enrolling in the youth system of Basel in 2010 and progressing through their junior teams. He has now won three Swiss Super League championships.
As a 17-year-old, Breel Embolo made his debut in the football world by scoring the first goal in Basel's 4-0 thumping of Ludogorets. He scored 21 goals in 61 games for Basel before being purchased for €20 million with add-ons by Bundesliga club Schalke.
The striker found it difficult to maintain his place in the starting lineup, thus the move didn't quite work out as expected. Breel moved to Borussia Monchengladbach for €11 million in 2019. The 6-foot-2 forward, now 25 years old, signed a four-year, €12.5 million contract with Ligue 1 club Monaco.
Martin Klein: 17 years 241 days
The only other defender on this list, Martin Klein of Czech descent, joined Sparta Prague in 2000. Klein's career path could not be more dissimilar from those on the list. After coming off the bench to score a 2-1 loss to Panathinaikos for Sparta Praha's consolation goal.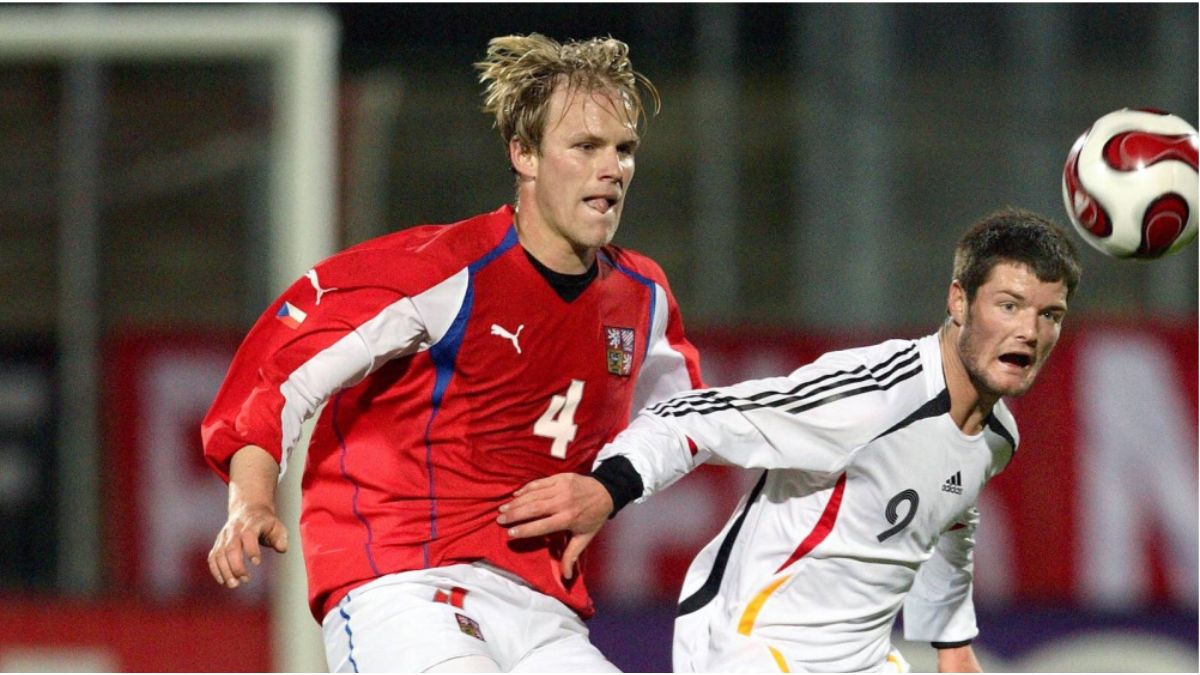 He would later play just once more for Sparta before being traded to FK Teplice in the Czech Republic, where he spent seven seasons. Klein continued playing for 11 different clubs in the future but was never able to play at the highest level of football. He left German sixth-tier club Kickers Selb in 2020 and is now a free agent at the age of 38.
Bojan Krkić: 17 years 218 days
The next Lionel Messi was predicted to be Bojan Krkić Perez. The La Masia graduate, who was promoted through the youth ranks, broke Lionel Messi's previous record by making his first-team debut at the age of 17 years and 19 days. In addition, he scored 12 goals in 48 games during his first campaign.
Bojan's first UCL goal came in the first (away) leg of the quarterfinals in 2008 against Schalke. After Manuel Neuer deflected Thierry Henry's initial attempt, the Frenchman touched the ball into the far post, enabling 17-year-old Bojan to score from the 6-yard box.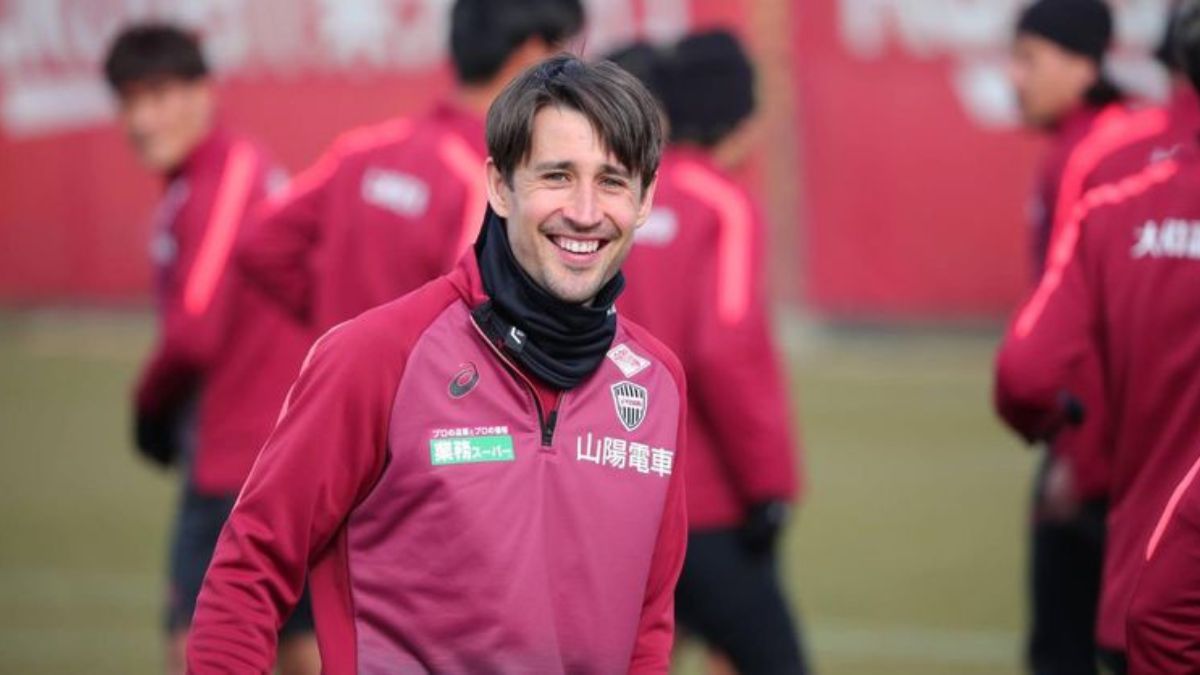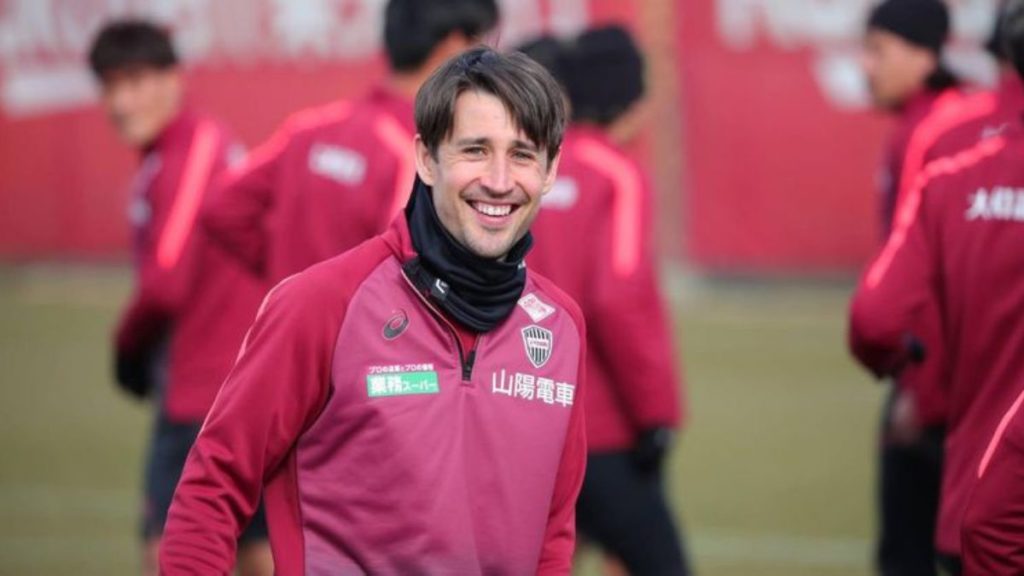 Bojan Krkic played at Camp Nou for four seasons, scoring 41 goals in 162 contests. He won two Champions League championship trophies, but his potential at Barcelona was never realized. He has played for Roma since leaving Barcelona in 2011, then for AC Milan, Ajax, Stoke City, Mainz, Alaves, Montreal Impact in Major League Soccer, and most recently Vissel Kobe in Japan.
Cesc Fàbregas: 17 years 218 days
Arsene Wenger has found another top talent from La Masia. Arsenal, a Premier League team, signed him at age 16 in September 2003. Generally lives up to his reputation as a superb passer with remarkable vision. by the 2008–09 season, having replaced William Gallas as club captain.
Cesc, a 17-year-old, had an immediate impact, scoring the third goal in the Gunners' 5-1 Champions League victory over Rosenborg. Under pressure, he calmly received the ball, flipped it over an approaching defender, and put it in the goal.
In his three years at Camp Nou, Fabregas won the La Liga championship, the Copa del Rey, the FIFA Club World Cup, the UEFA Super Cup, and two Spanish Super Cups. He returned to Barcelona in 2011 for a contract worth €35 million. Afterward switching to Chelsea in 2014. In more than 100 games, titans like Arsenal, Barcelona, and Chelsea have scored 20 Champions League goals. 110 applications were also received for the Spanish national football squad.
Mateo Kovačić: 17 years 216 days
At the age of 13, Mateo Kovačić decided to join the Dinamo Zagreb academy despite being scouted by several European teams, including Ajax, Inter Milan, Juventus, and Bayern Munich. making his eventual professional debut in the 2010–11 campaign. In 2011, Mateo made history by scoring the first goal in UCL.
The 17-year-old scored one of the competition's youngest goals ever when Dinamo Zagreb lost 1-7 to Olympique Lyon in the group stage. Since setting up shop at UCL, he has built an amazing career. 2013 — joining Inter Milan. He moved to Real Madrid after the 2014–15 campaign, where he won three straight Champions Leagues.
After signing a permanent contract with Chelsea following a one-year loan, they won the Europa League in 2019 and another Champions League in 2020–21. He has also won the Champions League four times.
Peter Ofori-Quaye: 17 years 195 days
At the age of 15, Peter Ofori-Quaye moved to Greece and joined Kalamata FC. At the age of 17, he committed to the Greek powerhouse Olympiacos. Then, for 22 years, the 17-year-old Ghanaian was the league's youngest-ever goal scorer.
Rosenborg lost humiliatingly 1-5 to visitors from Norway in a Group stage match after scoring during the 1997–1998 season. Ofori-Quaye played 33 goals in 10 seasons in the Greek tier, where he spent the majority of his career.
Ansu Fati: 17 years 40 days
Ansu Fati, yet another La Masia alumnus, broke Peter Ofori-record Quaye's for the shortest time to score in the Champions League by 5 months. At the age of ten, Fati joined La Masia in Barcelona. As he rose through the ranks, the club offered him his first professional contract in 2019. He made his club debut at the age of 16 years and 298 days when he came on as a late substitute in Barca's 5-2 victory over Real Betis.
Ansu Fati was substituted in at the 85th minute of a 2019 encounter against Inter Milan with the score equal at 1-1. A minute later, he took one touch with Luis Suarez before firing a shot from outside the box off the post.
Fati, who is 19 years old, has so far led Barcelona to 45 shots and 16 goals. In addition, he scored for Spain in his first international game. Ansu Fati has now scored the youngest goal in the history of Spain, El Clasico, Barcelona's La Liga, and the Champions League.
Read: Gavi to sign new Barcelona contract this week with €1 billion release clause