The next-generation NVIDIA GeForce RTX 4090 AMP Extreme graphics cards from ZOTAC were recently discovered to sport a large, cutting-edge quad-slot heatsink. The graphics cards appear to be leaving a facility that manufactures graphics cards, and it appears that the ZOTAC GeForce RTX 4090 AMP Extreme will continue to be a monstrous beast. The card has a proprietary PCB and at least four slots.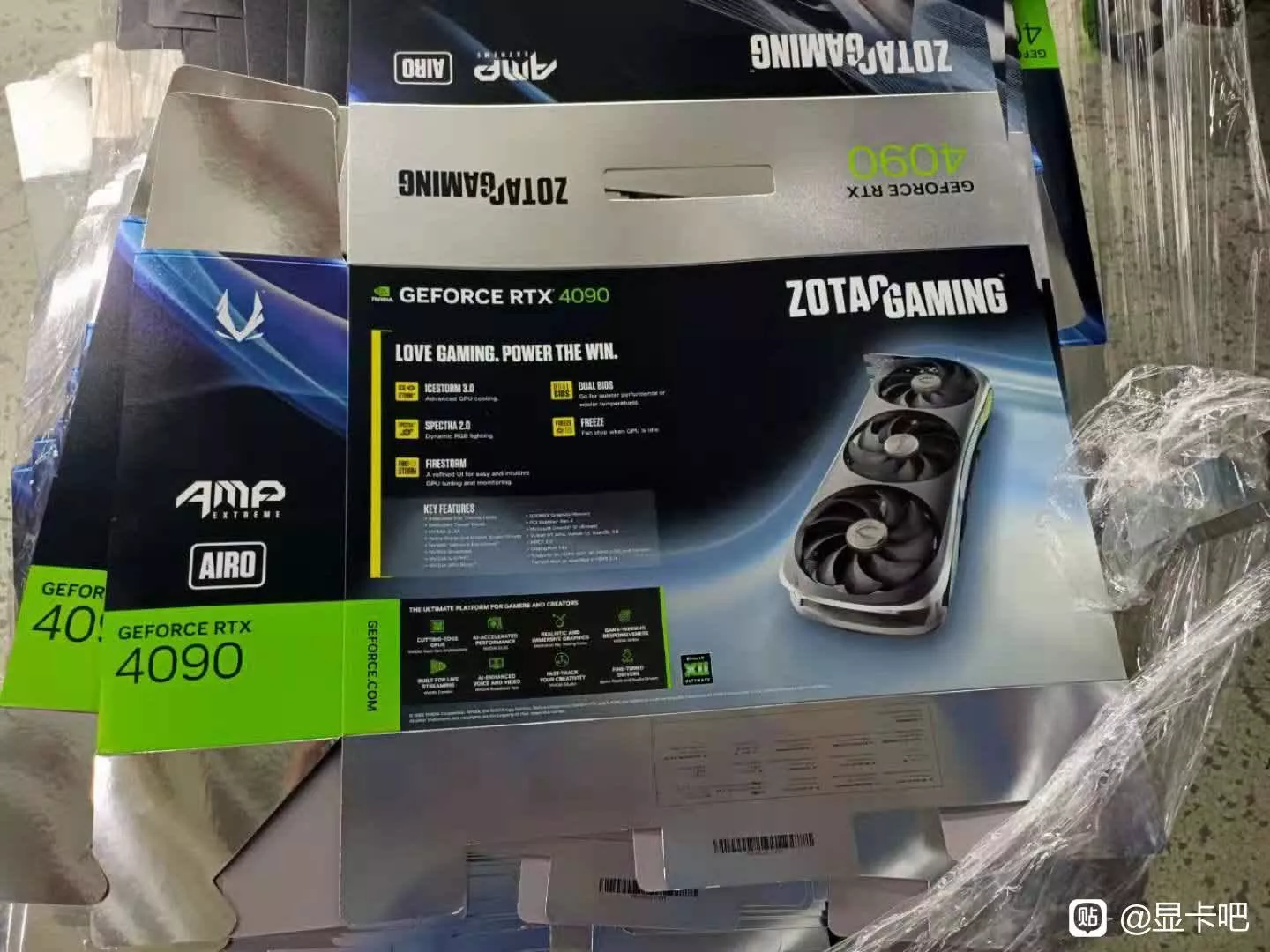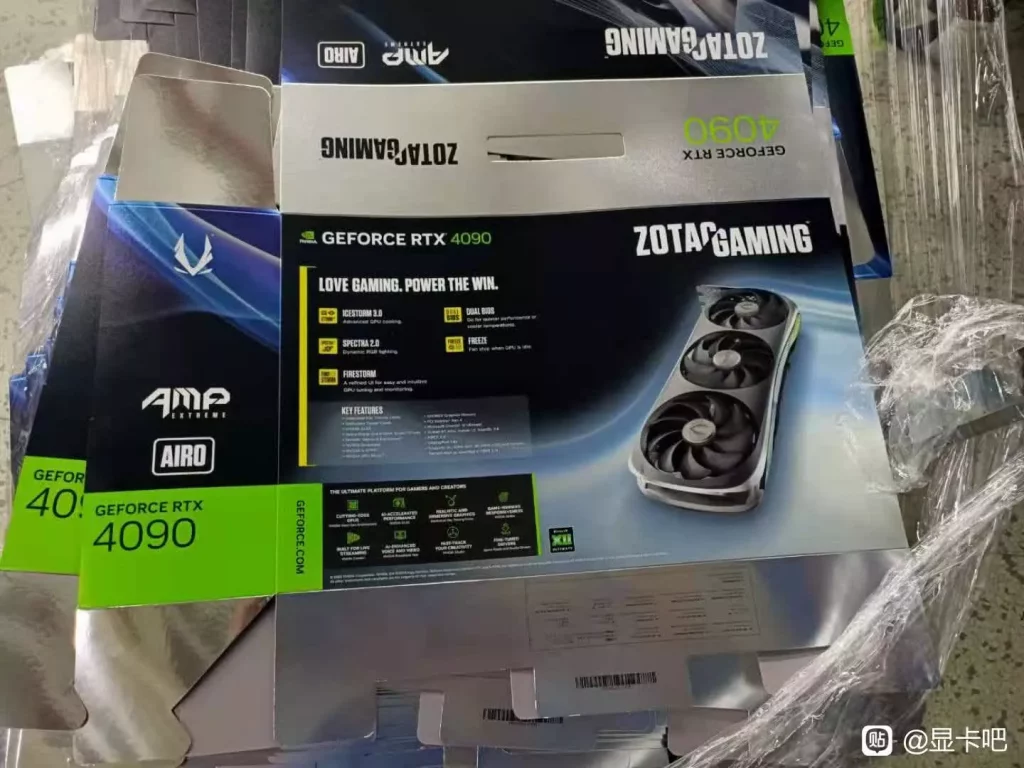 It can only be powered by a single PCIe Gen 5.0 (12VPWHR) connection. We are unable to provide more information, but the fact that the cooler shroud extends past the PCB indicates that NVIDIA is once again adopting a small-footprint PCB layout for its top-tier graphics cards.
The ZOTAC GeForce RTX 4090 is advertised in the images with well-known features like Icestorm, albeit in its latest 3.0 incarnation rather than the 2.0 iteration utilised in the earlier RTX 30 series cards. The card also features a dual BIOS design, the most recent Spectra 2.0 RGB lighting package, Firestorm utility compatibility, and Freeze 0dB fan technology.
A total of 16,384 CUDA cores and 128 of the 144 SMs will be used by the NVIDIA GeForce RTX 4090
The GPU will have 384 ROPs and 96 MB of L2 cache, which is ridiculous, but since the RTX 4090 is a scaled-down version, it might have slightly lower L2 and ROP counts. Although the clock rates have not yet been confirmed, given that the TSMC 4N process is being used, we anticipate clocking in the 2.0-3.0 GHz region.
The GeForce RTX 4090 is anticipated to feature 24 GB of GDDR6X memory that will be clocked at 21 Gbps across a 384-bit bus interface. This will offer bandwidth of up to 1 TB/s. When it comes to power consumption, the TBP is supposed to be rated at 450W, indicating that TGP may wind up being less than that.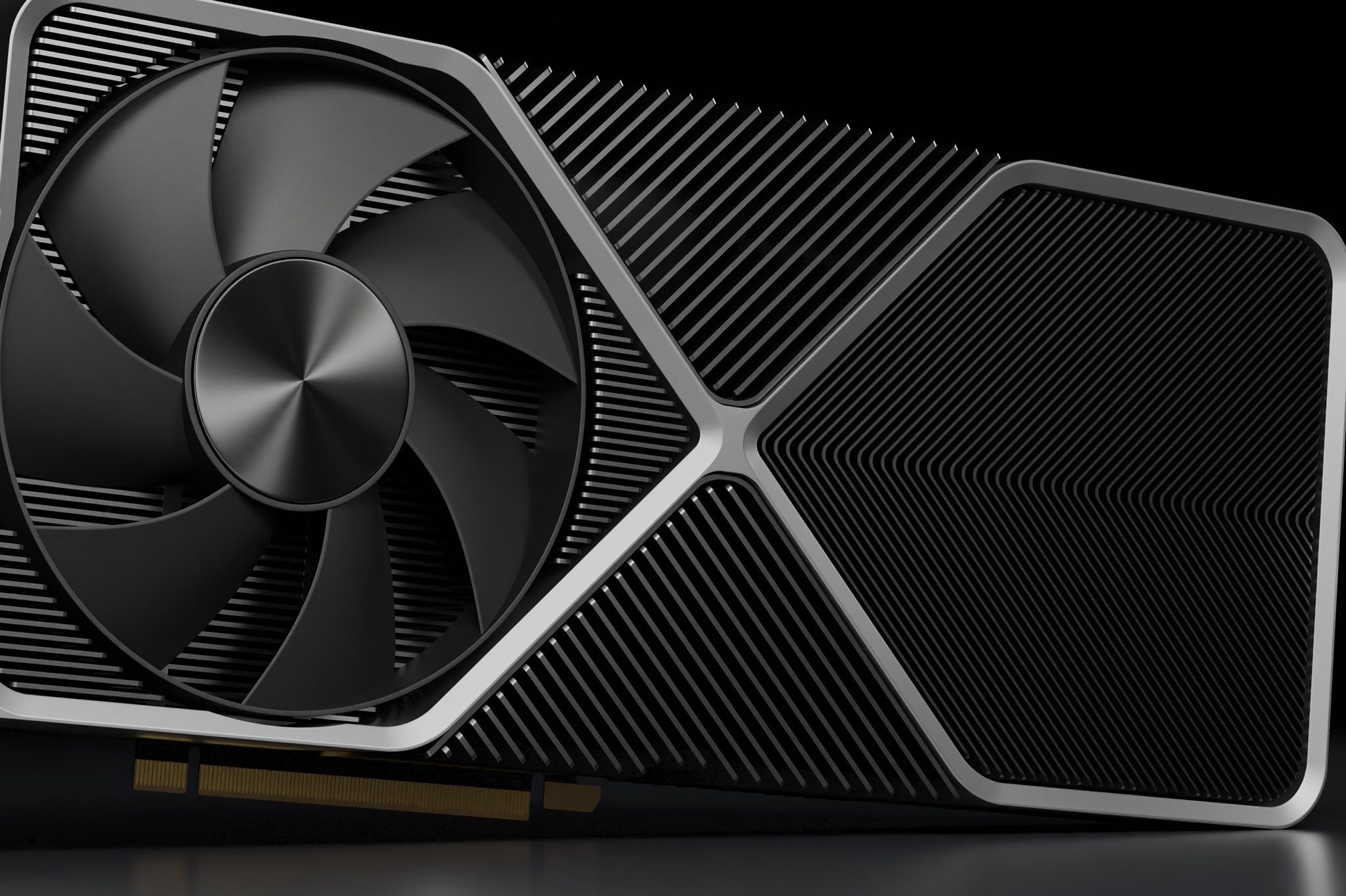 This is the same bandwidth as the current RTX 3090 Ti graphics card. A single 16-pin connector will supply the card with up to 600W of power. As with the RTX 3090 Ti, we'll likely see custom designs with 500W or more.
Also read: