Google is getting ready to launch a new Chromecast. The Chromecast with Google TV was one of the very first smart TV devices running the company's new Google TV interface. It has since made its way to both streaming sticks and full-fat smart TVs alike, but it all started with Google's in-house hardware.
A new, cheaper version of the device that looks exactly like the Chromecast with Google TV, is rumored to land sooner than later, and now, we have some pictures of this device in the flesh.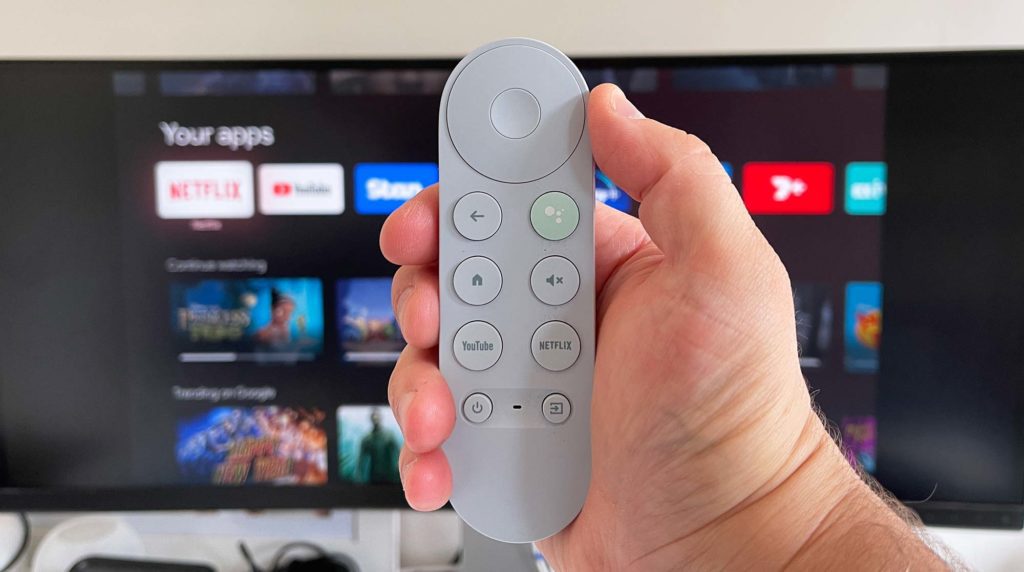 Google's cheaper Chromecast with Google TV
While it is visually identical to the Chromecast with TV launched in 2020, it has a different model number: G454V. This model has already passed FCC certification and is said to be different internally. This unreleased Chromecast will run an Amlogic S805X2 chip with AV1 support and 2GB of RAM. While it is less powerful than the 4K model, it's expected to support up to 1080p output resolution.

Four photos were obtained by the people over at TecnoBlog. The images show the front and back of the new Chromecast, while also revealing the dongle's measurements at just over 6cm wide and nearly 17cm long. The new device is expected to provide 1080p resolution instead of 4K like the current version. It's believed that the HD model will include the same remote that comes packaged with the 4K model.
When Google announced its hardware event for early next month, it said it'd be showing off the Pixel 7, Pixel 7 Pro, Pixel Watch, and "additions to the Nest smart home portfolio." While a new Chromecast is absent from that list, it does seem likely that we'll see it then, given that the device is at the stage where it's being photographed and approved by regulators.
While the HD model will have a similar appearance, it's unknown if it will come with the color variations offered for the existing model which are Snow (white), Sunrise (pink), and Sky (blue). Chromecast with Google TV currently retails for $ 50, but is currently discounted by $ 10 at major US retailers. It is expected that this low-cost Chromecast will be sold at the same $30 price point and may be deemed the new entry-level Chromecast.