Ranbir Kapoor and Alia Bhatt's new mythological drama film seems unable to make new milestones in Bollywood. According to the current reports, return back its money is now become difficult for the film as all of the investment of the PVR and Inox just went into the vein. After the reviews, we have come to know that the film has faced a terrible loss of Rs. 800 crores in market capitalization.
Brahmastra follows the story of Indian mythology, where Brahmastra is the lord of Astras, and popular for its power of destruction. There is only one thing set to stop by using its counterattack Astra or weapon. The twist or the irony of the film has concluded with a victim of the weapon as it has been named after.
Brahmastra got such critical reviews after a huge number of bookings worth Rs. 23 crores. The movie reviewer and the analyzer Taran Adarsh have provided a two-star rating by showing a mammoth disappointment.
If this thing continues, the film will not only be one of the huge Bollywood flops, then it can pour the cool water at the chances of revival at the time while many South Indian films can break the records nationwide.
The film has made a budget of Rs. 410 crores, Brahmastra featured many big names of the industry like Ranbir Kapoor, Alia Bhatt, Amitabh Bachchan, Nagarjuna, and in a cameo we have seen Shah Rukh Khan along with the producer Karan Johar. The film has end with intense firepower.
There are some analysts who have suggested that the film would end up making less than just half of the money that has been invested for the film, that is already in delay for several years.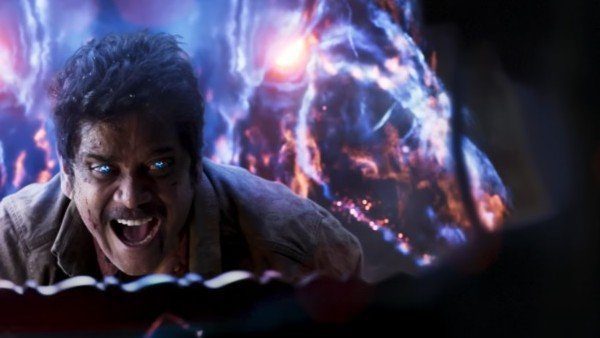 Elara Capitals in a media note says, "The lifetime box office for the film is estimated to be in a wide range of Rs. 130 to 200 crores, based on the strong advances,"
According to some, if Joar & Co. Trying to make big screen magic like RRR, then they might try this again.
We have noted quite interesting observations from the viewers that say, "It's basically a badly written Crime Patrol episode dialogues(sic), mixed with a very bad Ekta Kapoor plot"
The other viewer said if we depart the visual effects then the film is a hotch-potch with the worst storytelling and character development with some other issues.
However, all the views are not disappointing, there are some expert reviews and commentary unveiled on social media that will supply the oxygen to the film as the audience's opinion, and reception will decide the fate of the film.
From Elara Capital, Karn Taurani said, "We believe a positive word of mouth and audience acceptance can help the film breach the upper end," after examining all the reviews it shows, the film is not up to the mark for the audience who reared huge expectations from the film.
Here is the trailer:
Read More: Black Adam: The New Trailer shows the arrival of Justice Society with the Release Date