Even while the genuinely integrated graphics from Intel won't be available until the 14th generation Meteor Lake chips, the impending 13th generation Raptor Lake iGPU still manages to outperform AMD's Vega capabilities. An OpenCL test result for an Intel Core i9-13900 was found by Benchleaks in the Geekbench database.
The score was recorded using an Intel UHD integrated GPU, which has 32 Execution Units or 256 cores and a clock speed of 1650 MHz, an increase of 100 MHz over the Core i9-12900K-capable 12th Gen iGPUs. This part's clock speed has increased by 6.5% compared to the 12th Gen part, which should contribute to a respectable performance increase.
The 13th Gen Raptor Lake CPU's Intel UHD iGPU achieved a score of 9498 on the benchmark.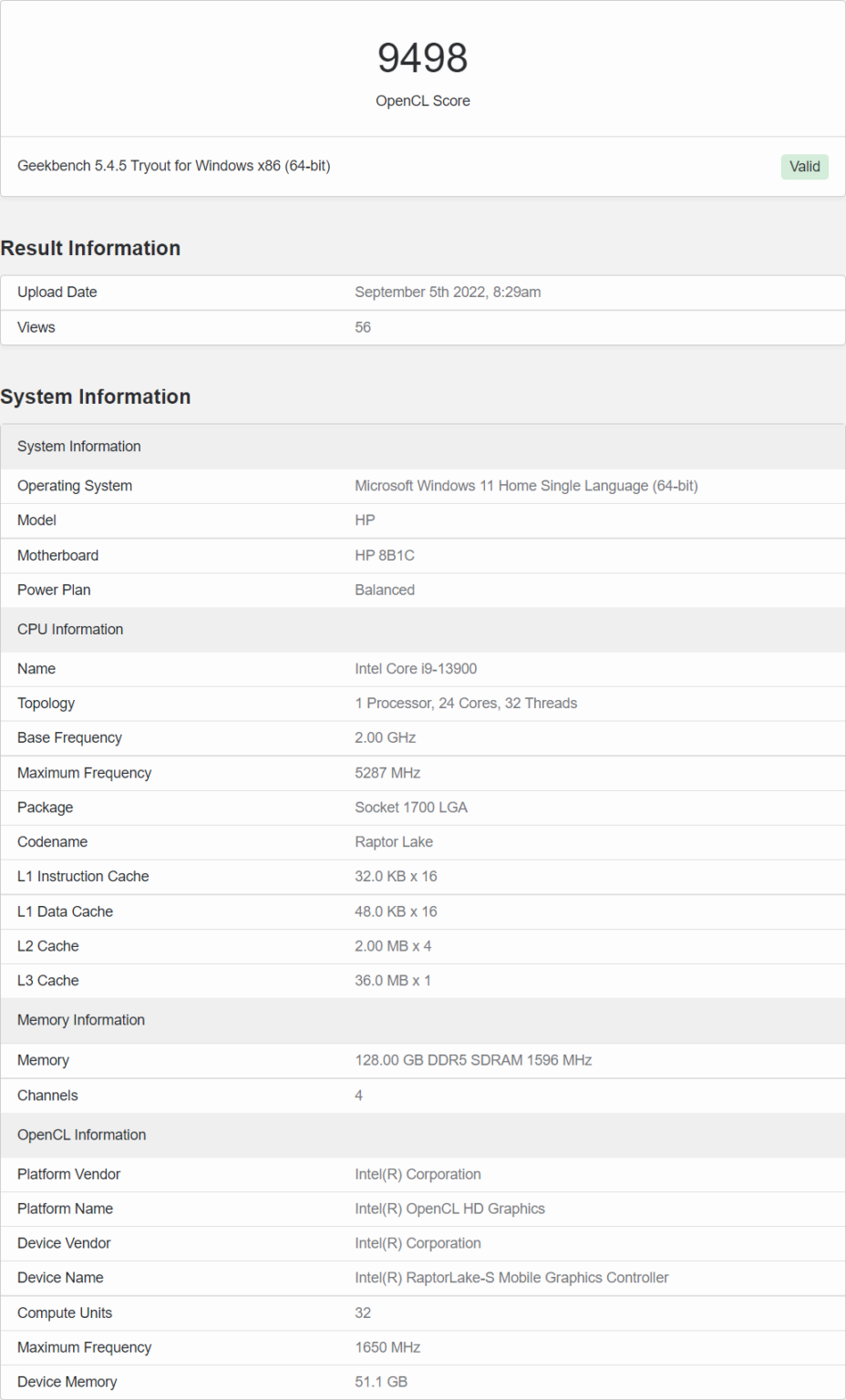 This is a reasonable amount of performance for the Raptor Lake processor compared to the AMD Radeon Vega 10 integrated GPU, which scores around 9400–9600 points. However, when compared to the UHD 770 graphics chip (12900K), this is only a 3% boost in performance.
AMD has a long way to go, and Intel still has a lot of ground to make up. Even the Ryzen 7000 CPUs will have RDNA 2 cores, albeit with just 2 Compute Units, and their iGPUs will be updated to RDNA 3 in the upcoming generation (Phoenix Point). Therefore, if Intel wants to assert some kind of competition in the integrated graphics market, 14th Gen Meteor Lake iGPUs definitely need to provide a significant performance gain. Intel's Raptor Lake processors will go on sale starting next month, and Meteor Lake processors will follow in 2023.
Also Read: