Last month pTron announced a new Bluetooth soundbar which is another addition to its soundbar portfolio. The name of the soundbar is ptron Musicbot Evo which is a 10W wireless Bluetooth audio device. The design and build quality of this soundbar is quite impressive considering its price.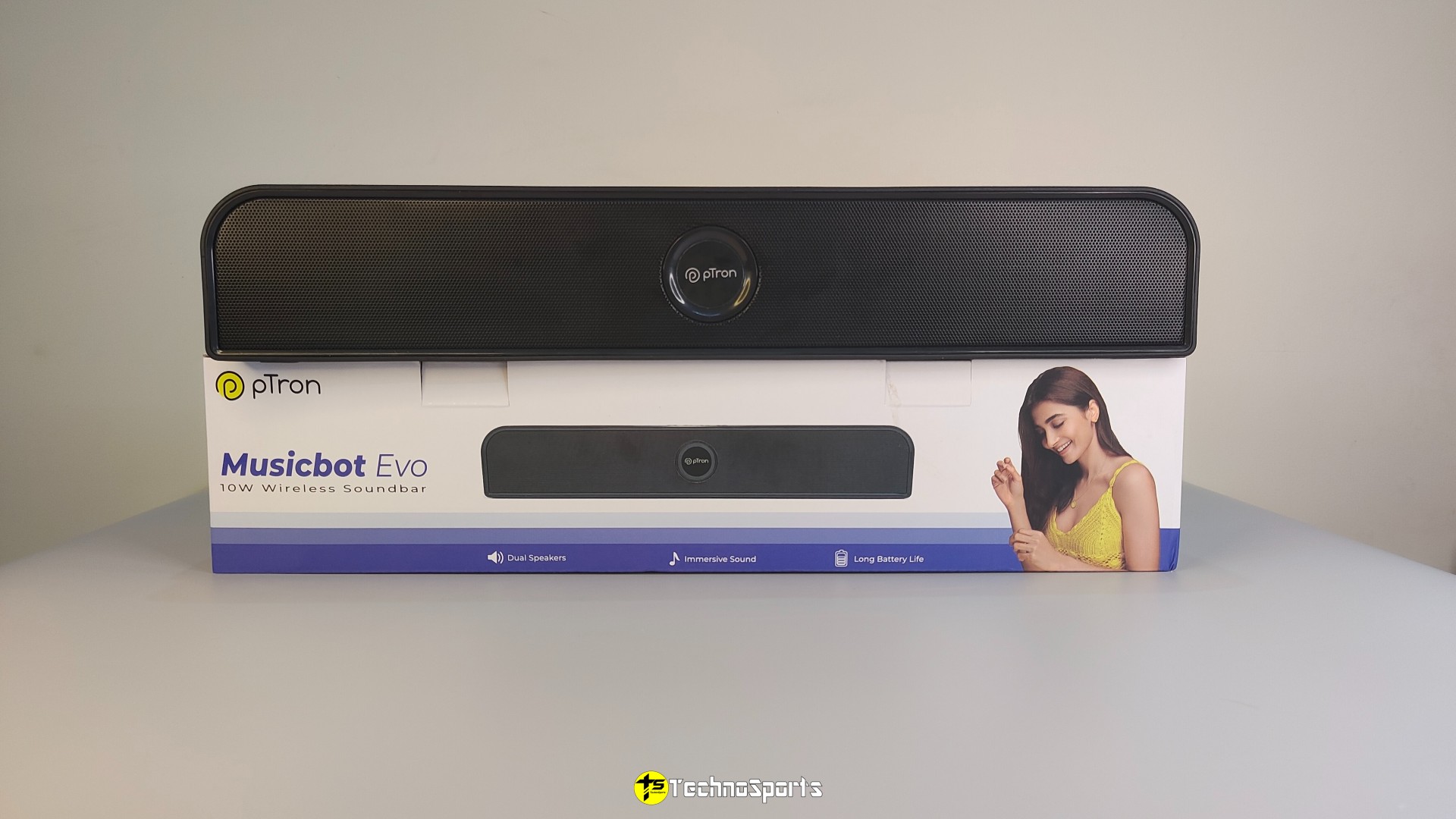 The pTron Musicbot Evo is now available on Flipkart and you can buy this Bluetooth soundbar at a special price of ₹1,199.
Specifications and Features of pTron Musicbot Evo:
Power Output(RMS): 10 W
Dual Speakers
Power Source: 1200 mAh Battery
Battery life: 10 hrs
Bluetooth Version: 5.0
Wireless range: 10 m
Wireless music streaming via Bluetooth
Memory Card Slot
Design and Built
pTron Musicbot Evo soundbar is a compact soundbar unit both in matte black colour that has a minimalistic design with a pTron logo branding at the center of the soundbar. As you can see from the below image the soundbar at the front has a metallic grill, a few buttons at the top along with two LED indicators that blink Blue when paired and the other one turns RED when is in charging mode.
The soundbar has a matte texture all over the body with two rubber pads at the bottom for a better grip on any surface. The body texture is very smooth and feels premium on hand. There are buttons at the top, and indicators to indicate connectivity, charging and mode. At the back, we can see a few connectivity ports which we will discuss ahead in the article.
Buttons and Ports
At the top of pTron Musicbot Evo, we get four buttons – Play/Pause, Volume Up/Forward, Volume Down/Previous, and Mode. The Mode button switches between connected Bluetooth audio mode and FM mode.
Now coming to the LED light indicators at the top, where one blinks in blue to indicate the connectivity and the other glows red while connected to charging. There are few connectivity ports at the back including an SD card slot, USB port, Charging port, Power button and AUX port.
Audio Output
pTron Musicbot Evo has a dual speaker setup that produces an output of 10W. The sound from the pTron Musicbot Evo is low and does not distort. It generates a linear sound but the soundbar has almost no bass output.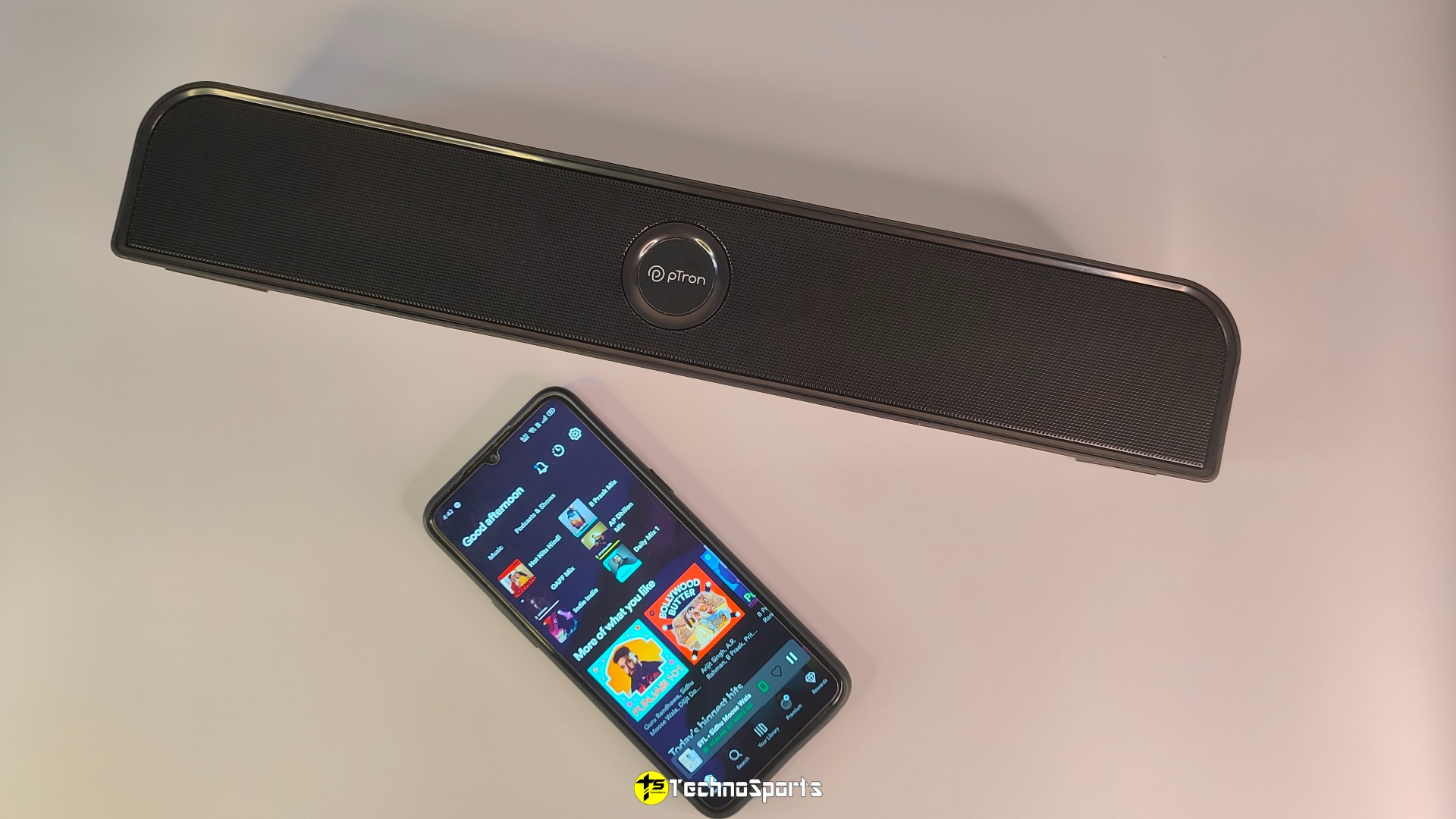 If placed right in a room the pTron Musicbot Evo can give you an experience of a mini speaker of 10W. Overall the clarity of the audio is also good and due to its compact design, it can be placed anywhere and can be connected with any gadget of your choice for a better audio experience.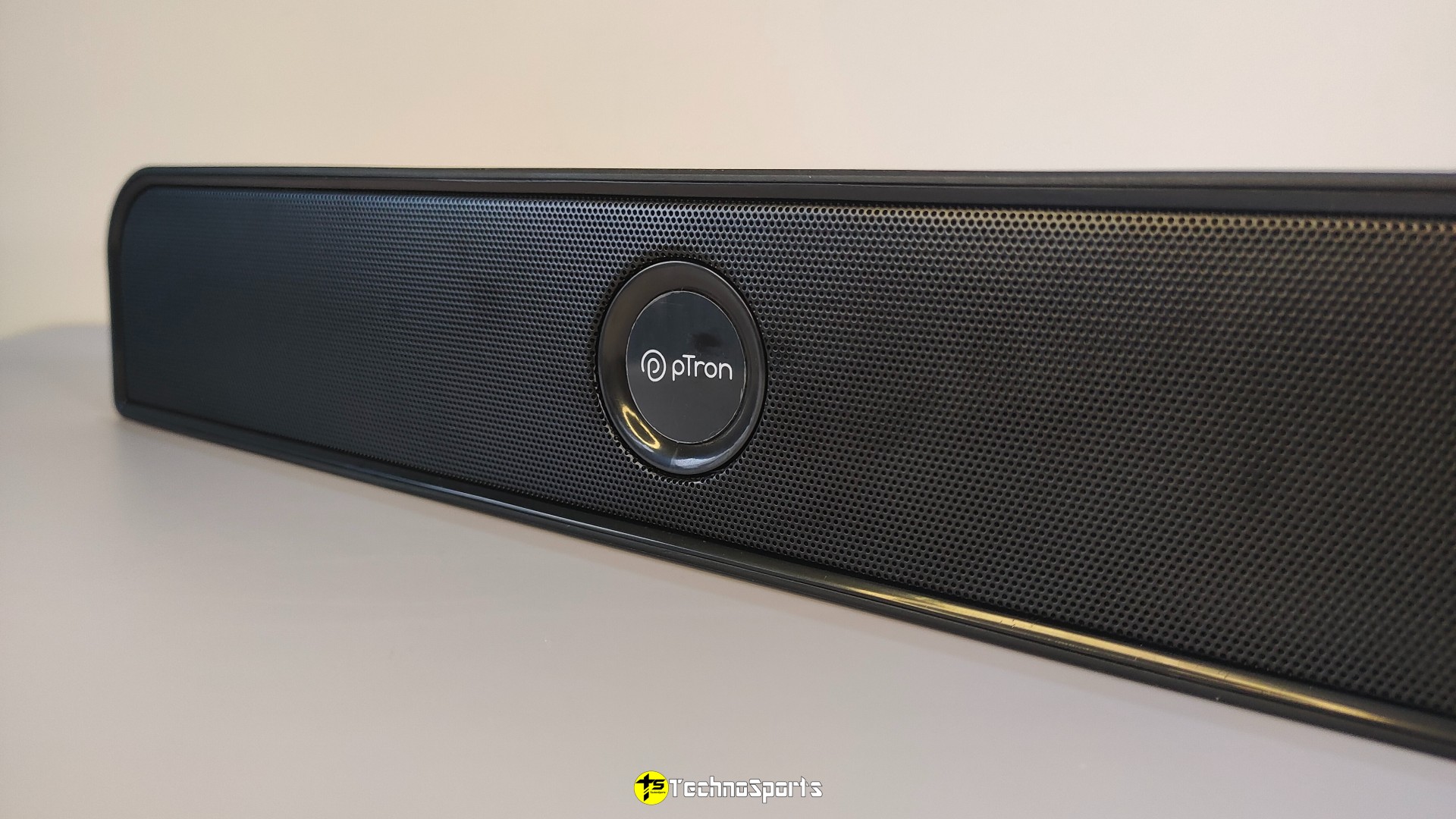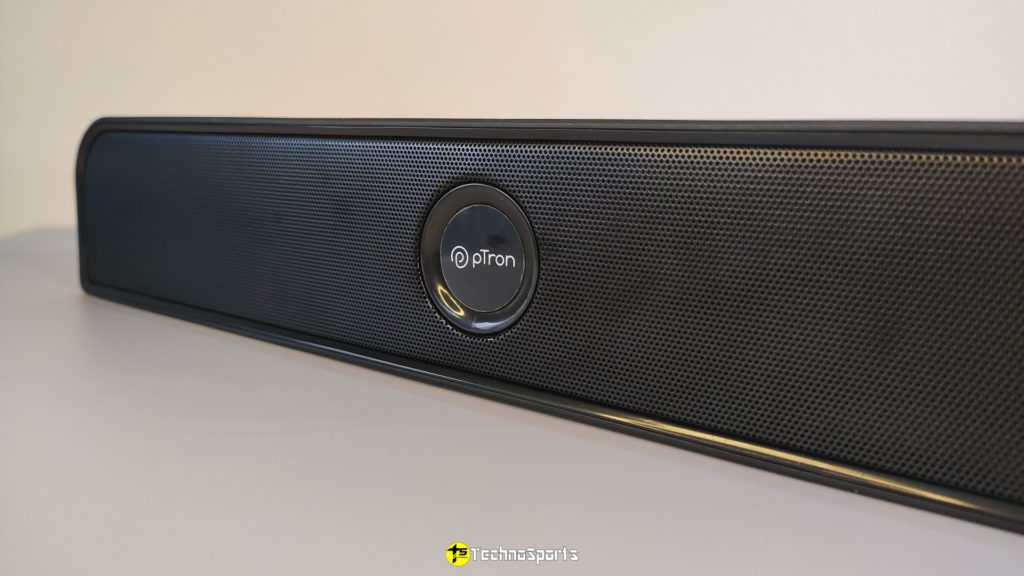 In The Box
Soundbar
Charging USB Cable
3.5mm AUX cable
Manual & Warranty Card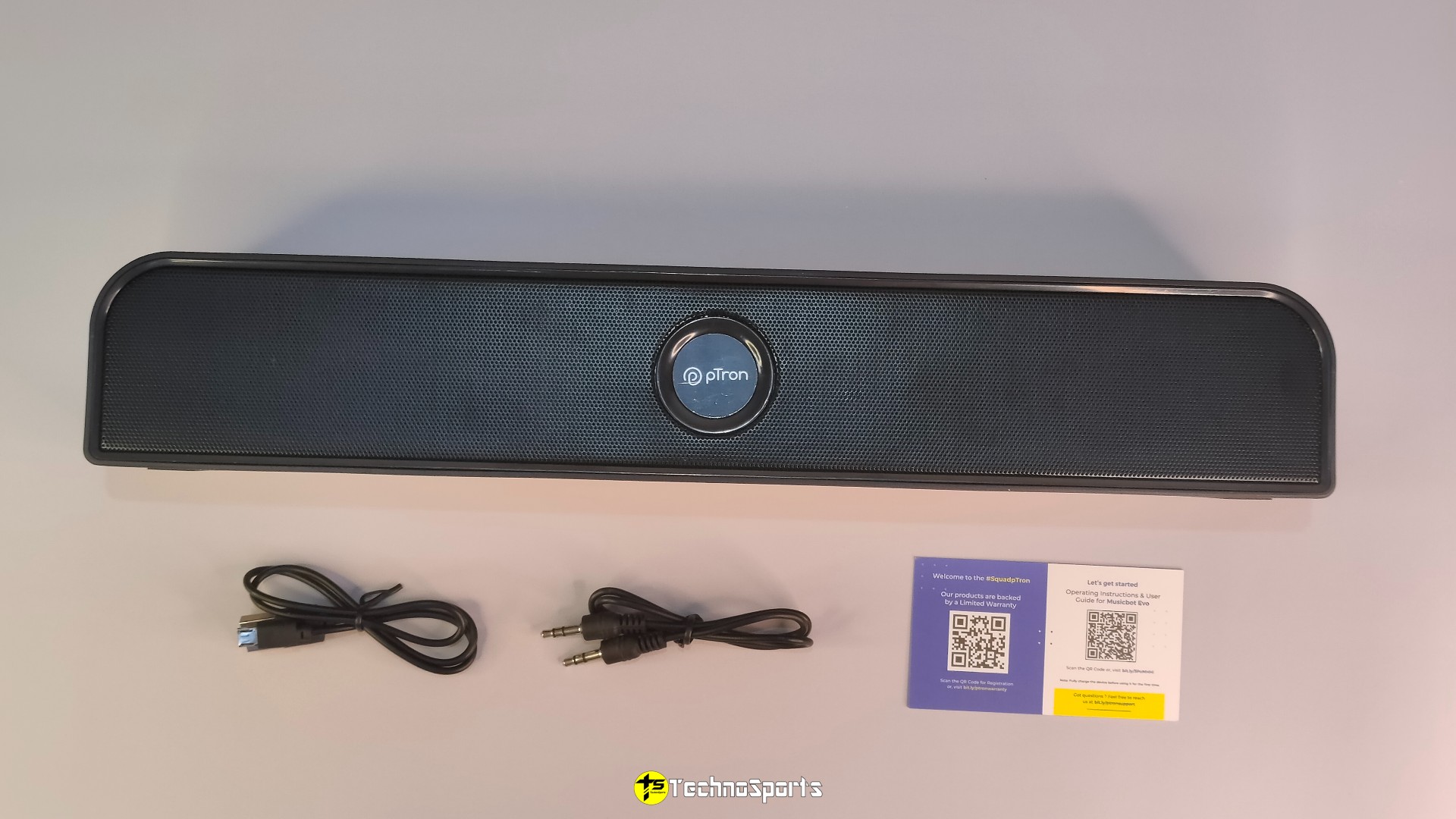 Our Thoughts
pTron Musicbot Evo is a budget soundbar with 10W output power. The actual audio output is quite impressive but it lacks loudness which is a key point of a soundbar. We can not expect more from this soundbar judging by its size.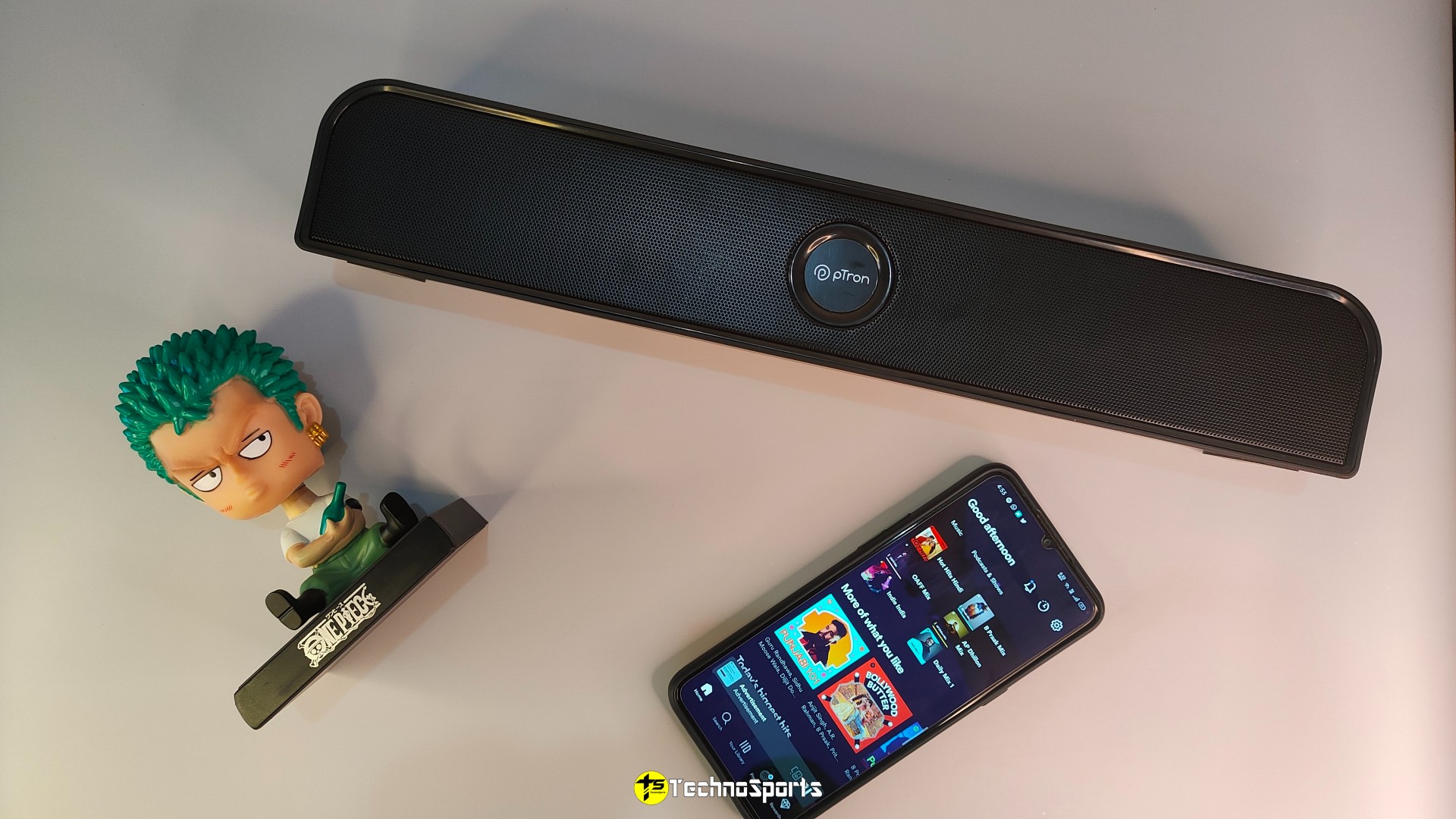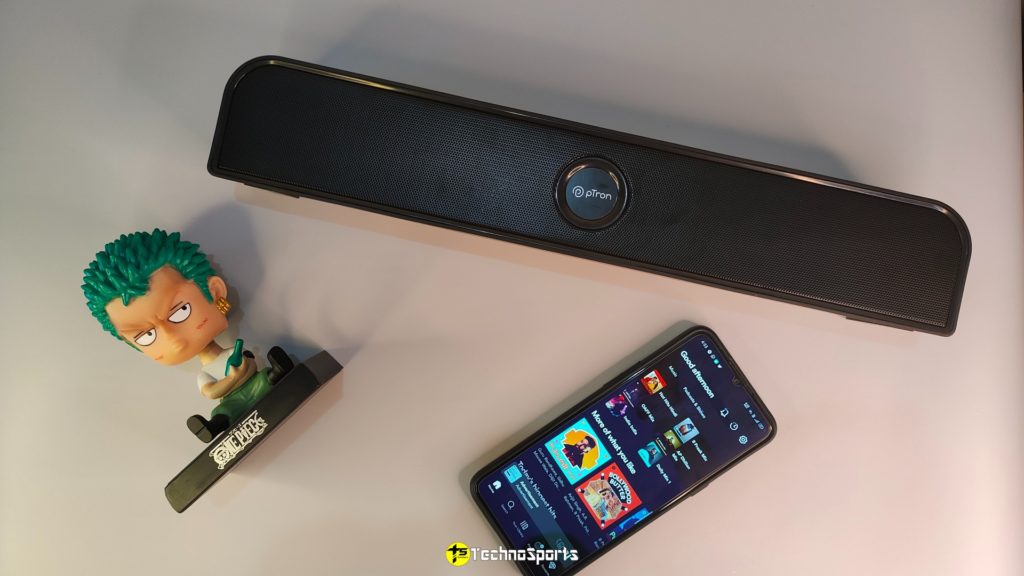 The size of this soundbar is pretty decent but it does not sound anywhere near its size. Only if the volume is turned above 90% then only we can say it gets loud. Otherwise, the soundbar is way more premium than its price range. So I can easily suggest this soundbar to those who want a decent soundbar with volume and premium finish.
Buy from Flipkart: Click Here