Netflix is going to unveil its policy of ad-based subscription tier this November. Variety confirms that Netflix is set to move with the launch date for getting before Disney+ that's will launch with their own ad tier in December. 
The brand-new Netflix ad tier will become live on 1st November first time in many countries, that contains the US, Canada, UK, France, and Germany. It has been rumored that the t5ier will cost $7-$9 per month, but there is no such official update. In comparison, Disney's latest ad-based tier is about $8/month.
A Spokesperson for Netflix confirmed, " we are still in the early days of deciding how to launch a lower-priced, ad-supported tier and no decisions have been made,"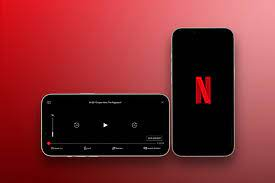 Recently, Netflix collaborates with an advertising partner, Microsoft with a lower-cost ad-supported tier. The report has confirmed, that Netflix and Microsoft are set to talk to advertisers about the ratas, Netflix and Microsoft have started the girl discussion about $65 CPM, of the value per thousand views. His most significant premium on the exciting industry rate is across $20 CPM.
The source of Variety has confirmed Netflix has held a "Dutch Auction" for setting the cast as high as possible and just negotiating down on getting a more realistic rate. One advertising source said Variety about Netflix as it seems to be got $65 CPM in total.
The report comes to claim as Netflix is asking the advertisers on spending a lower price of $10 million, and it has wanted the ad buyers as it expects the latest ad-based Netflix tier got to have 500,000 customers at the end of 2022.
In the end, the report confirms Netflix's first wave of ads may not tailored got age, gender, viewing behavior, or time of day. There are only four minutes of ads per hour on Netflix. The new report has confirmed that for the film, there will be such a pre-poll ad, or source said.
The ad-based tier will wake up among shrinking subscriber numbers. The concept is to encourage people is return or sign up for the new subscribers at a lower cost. Ampere Analytics confirmed, that Netflix's latest d-based tier might bring in $8.5 Millon just in the year 2027 with subscription fees, and ad revenue.
Read More: Padavettu: Nivin Pauly's new film confirms the Official Release Date