Haaland ended up joining his father's former club, Manchester City. The Norwegian has been one of the best strikers in Europe for a few years now and is proving that in the Premier League as well, by making a blistering start to life in Manchester City colors. Someone like him could have been a spectacular signing for Real Madrid but it was not to be, at least for the time being.
Since the start of the season, the forward has been on the minds of Premier League fans everywhere. Now, with the release of Haaland's new documentary by Viaplay, they have an additional cause to talk about him. Haaland: The Choice, the documentary's working title, focuses on the choice he took to leave Borussia Dortmund in the summer.
Why not Real Madrid
We learned from the sources that there were concerns about Erling's decision to sign with Manchester City after the Premier League champions defeated Real Madrid to acquire Haaland.
Having a club like Real Madrid, how can anyone say no? Alf Inge Haaland, the father of the City star, was questioned by a journalist. "Good question," after a little pause, the senior Haaland answered, "You really can't."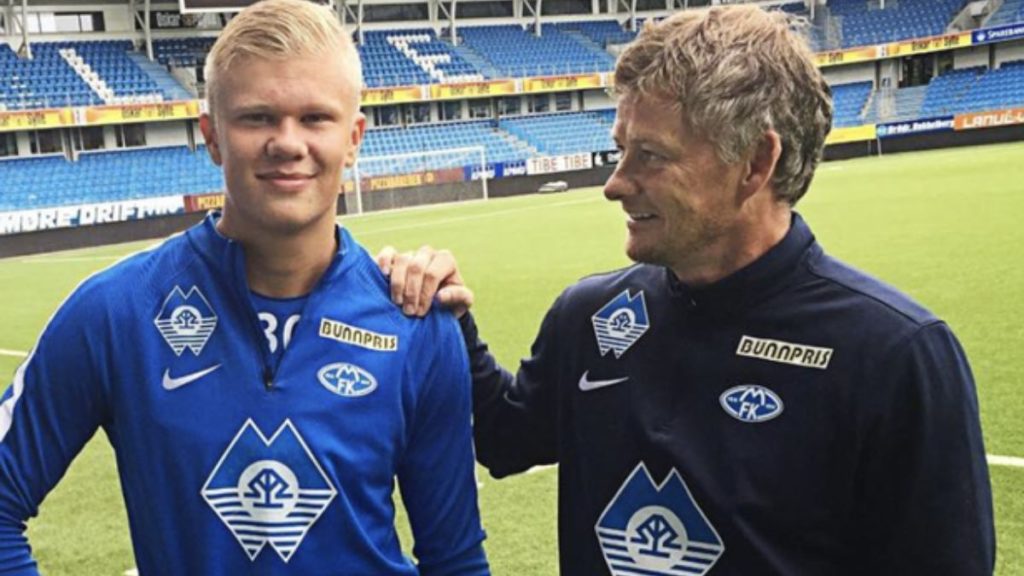 He added that there is a need for number nine which was one of the requirements they had in mind. That will make Manchester City at the top rating. Due to Karim Benzema's current performance, Real Madrid was only rated a 5 or 6 out of 10. And they wondered if Real would sign Kylian Mbappe.
Although the Haalands must have given the decision careful consideration, there is no denying the appeal of joining Real Madrid. Manchester City, though, was the ideal team at the ideal time for the time being.
Haaland and Manchester City
According to the sources, it is reasonable to assume that Karim Benzema, who is the overwhelming favorite to win the Ballon d'Or this year, provides Real Madrid with a world-class option up front.
But fans are already questioning whether the club should have gone after another number nine this summer because Benzema has not made a great start to the season and looks to be struggling a bit to find his rhythm at this point. But Carlo Ancelotti has no real backup option on the bench to the Frenchman.
Since securing his return to Real Madrid a few years ago, Mariano Diaz has not been doing well. However, Ancelotti would only be able to deploy players like Eden Hazard, Rodrygo, or Marco Asensio as false nines rather than true strikers.
Benzema and Haaland would not have joined Real Madrid to be bench players, but Ancelotti may find a way to pair them together on the field, much like the Frenchman did with Cristiano Ronaldo, who helped the team win four Champions League titles.
Mbappe finally chose to extend his contract with Paris Saint-Germain rather than sign with Real. After exceeding 40 goals for the first time in his professional career in 2021–22, Benzema is still working perfectly in five games of the 2022–23 season. Haaland, in contrast, has scored 10 goals in his first seven Manchester City games.
Read: Asia Cup 2022: Heartbreak for India as the team lost to Pakistan by 5 wickets