Living in the 21st century and still using your old timepiece, that just tells the time? Move over old-style watches as smartwatches are set to rule the world. They are loaded with features like pedometers to count your steps, heart rate and blood pressure monitors to track your overall health and a sleep monitor to ensure your sleep is tracked so that you have a fully rested body and are ready for next day challenges. The health suite which can monitor and record your activities while you indulge in sports is great for tracking your performance and being able to reach the best of your form.
Here's a list of the best smartwatches with the latest features, at unbelievable prices.
1. Zoook Dash Smart Watch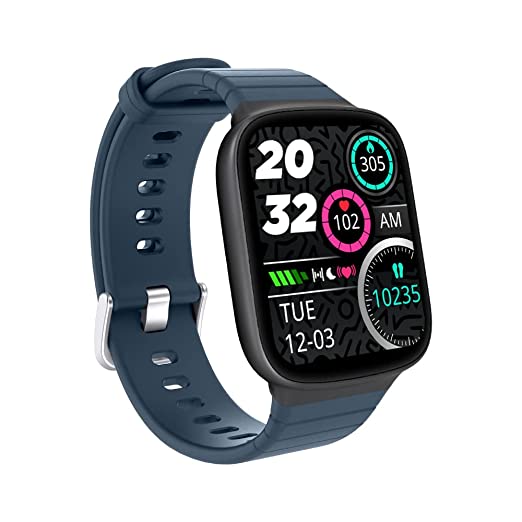 This smartwatch has a 1.69 inch Full HD touch screen that enables the users to enjoy the visuals. With call and message notification on the screen, this one can schedule reminders and also gives sedentary reminders when you have been sitting for too long. One can track heart rate and sleep status daily and weekly through the Zeroner health pro app. The pre-loaded 12 sports modes help to accurately measure the vitals and reach pre decided goals for sports like running, walking, cycling, basketball, rope jumping, tennis etc. This IP 68 waterproof smartwatch can function perfectly during water sports and also withstand heat, dust and sweat. It is affordably priced at Rs 3471.
Buy from Amazon: https://amzn.to/3cECXdq
2. Crossbeats Ignite S4 Max
As the name suggests, this latest smartwatch from Crossbeats has a whopping 1.9" 3D Curved Ultra High Definition display with 320×385 Pixels and Always on Display. Enabling Bluetooth Calling, it is the answer to the smart generation that is always multitasking and needs handsfree while talking on call. With SnapCharge™ for fast and wireless charging, it can run non-stop for15 days with power up. The dynamic split screen lets you control and access the recent or often used apps and features on the smartwatch with one touch. The intelligent motion sensors and S4 Max's diverse training modes are your fitness partner enabling you to track it accurately. Priced at Rs 4999, it is worth buying for yourself or to give to others.
Buy the Crossbeats Ignite S3 from Amazon: https://amzn.to/3RxtfZ4
3. Samsung Galaxy Watch Active 2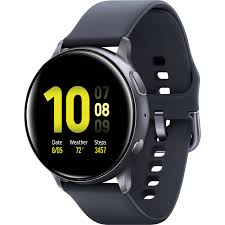 The Samsung Galaxy smartwatch can add dynamism to the personality of the wearer with its gold and steel dial along with leather straps. It is loaded with advanced features, apt for gen Z, that is tech savvy and likes using all the features. This Made in India watch comes with Super AMOLED display with customisable Always on Watch faces. It has a 24/7 tracker for heart rate and stress, that enables you to keep an eye on these vitals that can affect entire body functioning. It comes with the first ever wireless earbuds that have 2 way speakers with AKG. Supported by a 3 mic system and a long- lasting battery, it is the perfect smartwatch for making those important calls to your loved ones. Priced at Rs 12,999 it is value for money.
Buy from AMazon: https://amzn.to/3KGYCOM
4. Amazfit Bip 3 Smart Watch
This smartwatch comes with a 1.69" large color display, and a powerful battery life of 2 weeks on a single charge. With 60 sports modes, it is perfect for sports persons and aspirants. Keeping the need of water athletes in mind, it is water resistant and can track vitals while swimming too. It has a complete health assessment system where it measures and monitors heart rate, stress levels and sleep. With more than 50 watch faces it is perfect for fashionistas who like a change in their accessories with every passing day. Priced at Rs 3499, it is perfect for youngsters.
Buy from Amazon: https://amzn.to/3AL8OkP
Read: Acer Nitro Vg280K 28-inch 4K Gaming Monitor on sale for ₹23,999