Skoda Auto, a Czech automaker encouraged by the Enyaq EV's success, has released the idea for its upcoming seven-seater electric vehicle (EV), the Vision S. The vehicle, which is a part of Skoda's EV offensive, debuts a whole new design language and logo, ushering in a new era for the brand as it intensifies its efforts to produce three electric vehicles by the year 2026.
Skoda Talks About Vision 7S
The Vision 7S concept, created by Oliver Stefani, head of design, and his team, is similar to other EV designs in that it has an opaque plastic grille that conceals a number of the driving-assist sensors that will be standard in most EVs in the future. The main headlight units are followed by vertical LED running lamps that run parallel to the upper edge of the front fascia.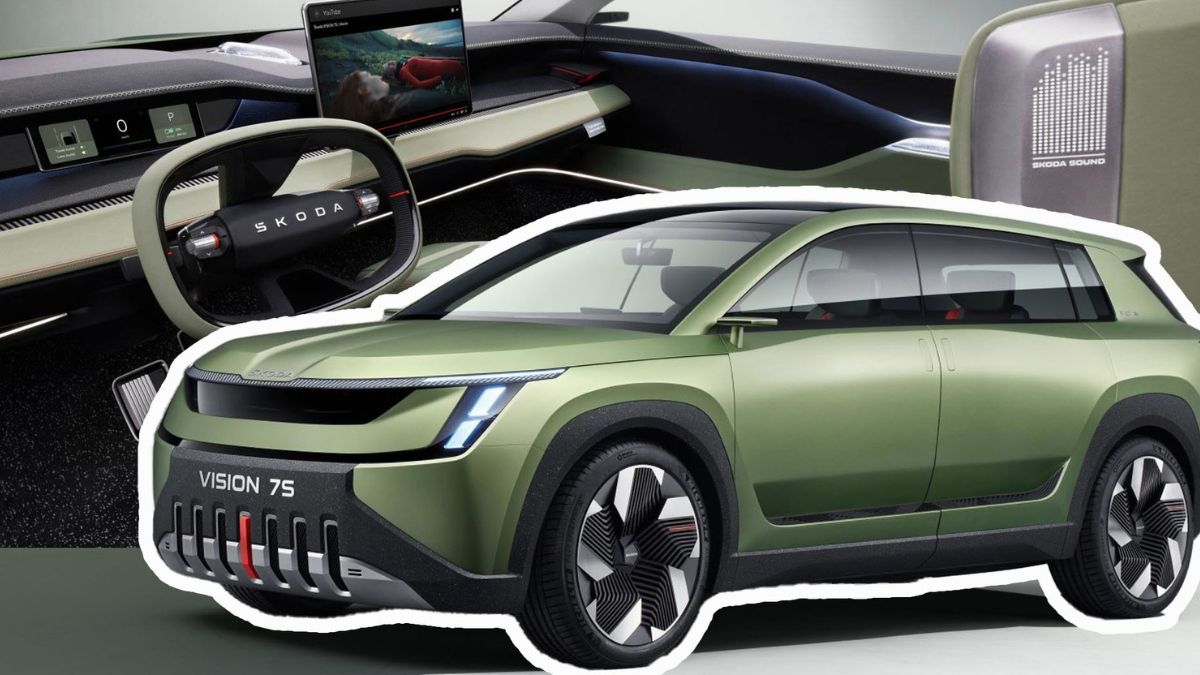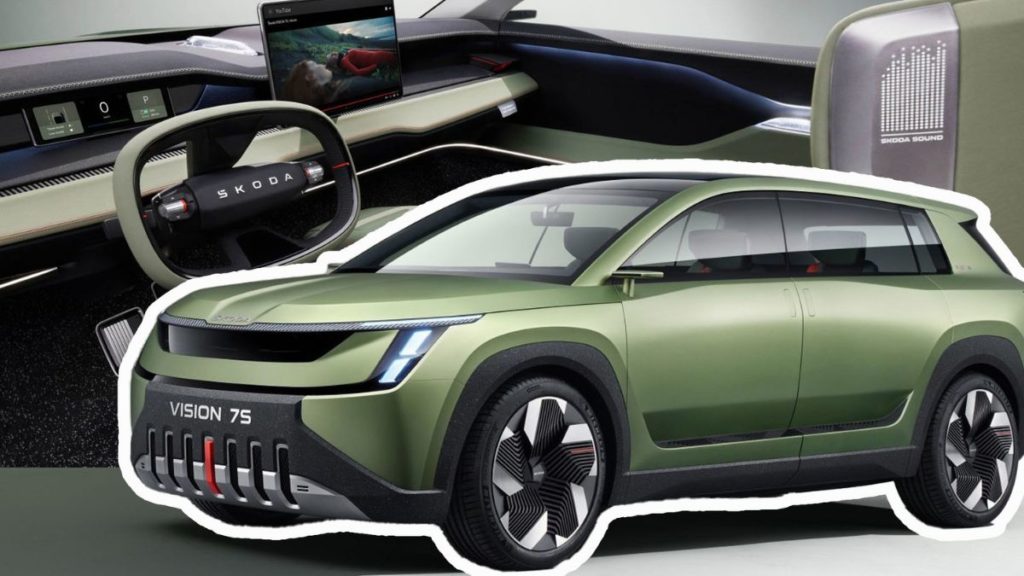 Land Rover-esque minimalism, crease-free surfaces, protruding wheel arches, and a wide C-pillar to give it some muscle make up the overall streamlined design. The board member of sales and marketing stated during a global launch event that Vision 7S is the prototype of the brand's new design language, which will be applied to all products.
A huge 14.6-inch touch screen is one of, if not the only, inside aspects of this interior concept design that will likely make it into production. The rest, such as the rectangular steering with rounded sides in the F1 manner, feels a little too futuristic to be practical.
The recycled polyester seat cover material and other recycled components that make up this wholesome and ergonomic-looking cockpit can and should be put into production. The car does away with Skoda's century-old badge and instead spells out the word in a new typeface, along with an internal combustion engine and its accessories.
About the Concept
The idea is based on Volkswagen's modular MEB chassis and will have a rather large 89kWh battery with a range of 600km as tested by the Worldwide Harmonized Light Vehicles Test Procedure (WLTP).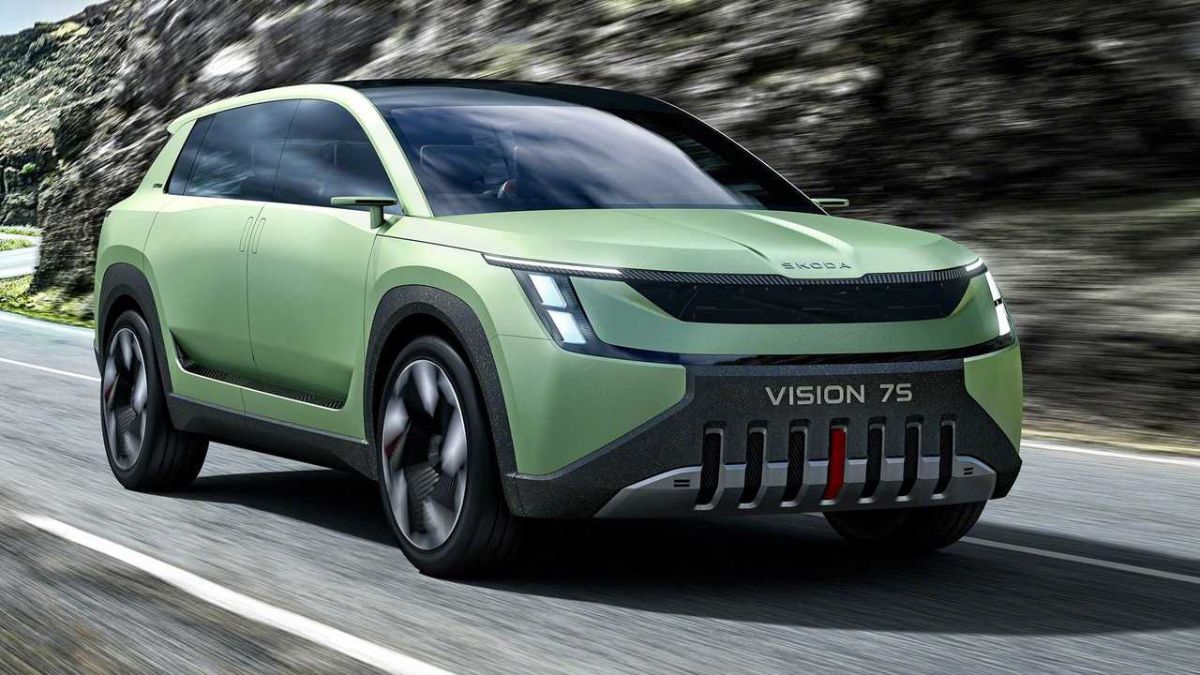 That's all Skoda has to say about the new vehicle, with the emphasis being on the rebranding effort as part of the company's electrification plan, known as Skoda Strategy 2030, where it anticipates EVs will account for 70% of its European vehicle sales.
The company will invest 5.6 billion euros in e-mobility to meet this objective, putting a strong emphasis on sustainable growth through extensive recycling. This means that 13 kilograms of plastic, 40 kilograms of steel, and 60 kilograms of aluminium will all come from recycled sources.
Also Read: The 2022 MG Gloster is launched in India, with starting prices at Rs 31.99 lakh