Lenovo ThinkCentre M60q Chromebox Enterprise – Everything You Need Know
Yes, Lenovo has done it, they have used ChromeOS on their professional ThinkCentre desktops to make them even more affordable, fluid and productive. As we know the ChromeOS fever has already taken over the laptop market now, it's time for the PC market as well and Lenovo has brought up its new ThinkCentre M60q Chromebox Enterprise at IFA 2022.
Productivity Fit for the Cloud – ThinkCentre M60q Chromebox Enterprise
Designed for the modern workforce, the ThinkCentre M60q Chromebox Enterprise expands on Lenovo's ThinkCentre "Tiny" desktop portfolio to deliver ChromeOS computing in a compact, yet versatile, 1L chassis. Easily mountable on the back of monitors, walls, or even mobile carts when a more portable in-office experience is needed, this tiny, versatile device is more than meets the eye.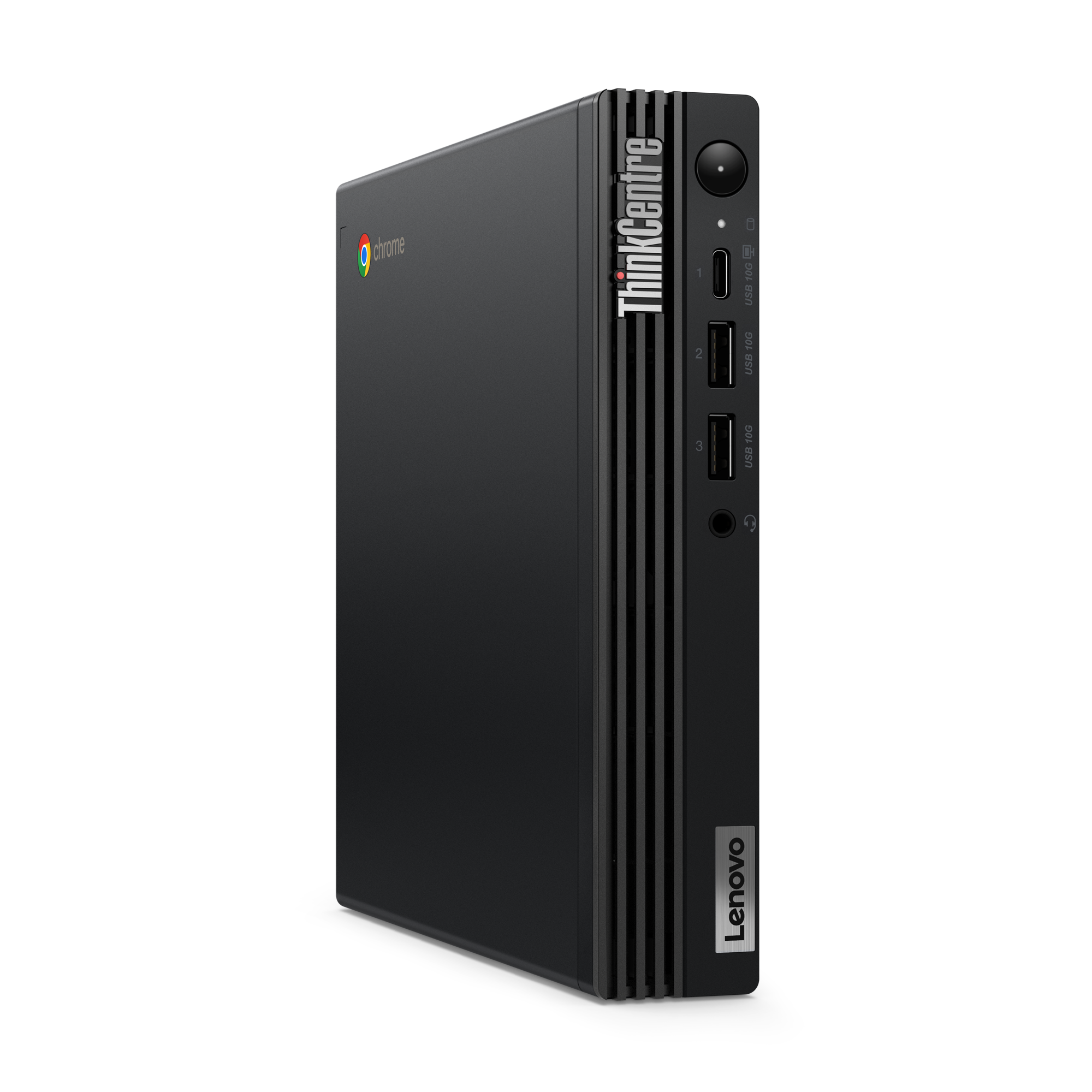 With the power of up to 12th Generation Intel® Core™ i5 processors, secure ChromeOS operating system, virtual desktop infrastructure (VDI) integration, and multi-screen support of up to four monitors, the ThinkCentre M60q Chromebox Enterprise is engineered for heavy workload productivity – whether in the office, at a kiosk, or remote.
Users will be able to get more done thanks to its quick boot functionality, speedy Wi-Fi™ 6E connectivity and seamless access to productivity and video conferencing apps.
As a Chromebox Enterprise device, this desktop enables IT, teams, to deploy, better secure, and seamlessly manage their cloud workplace from anywhere. Additionally, without the need for imaging, zero-touch deployments can be executed quickly and remotely to get new devices up and running no matter where they are located, making it great for self-service kiosks, digital signage needs, in frontline environments like healthcare and call centres, or even for knowledge workers in financial services.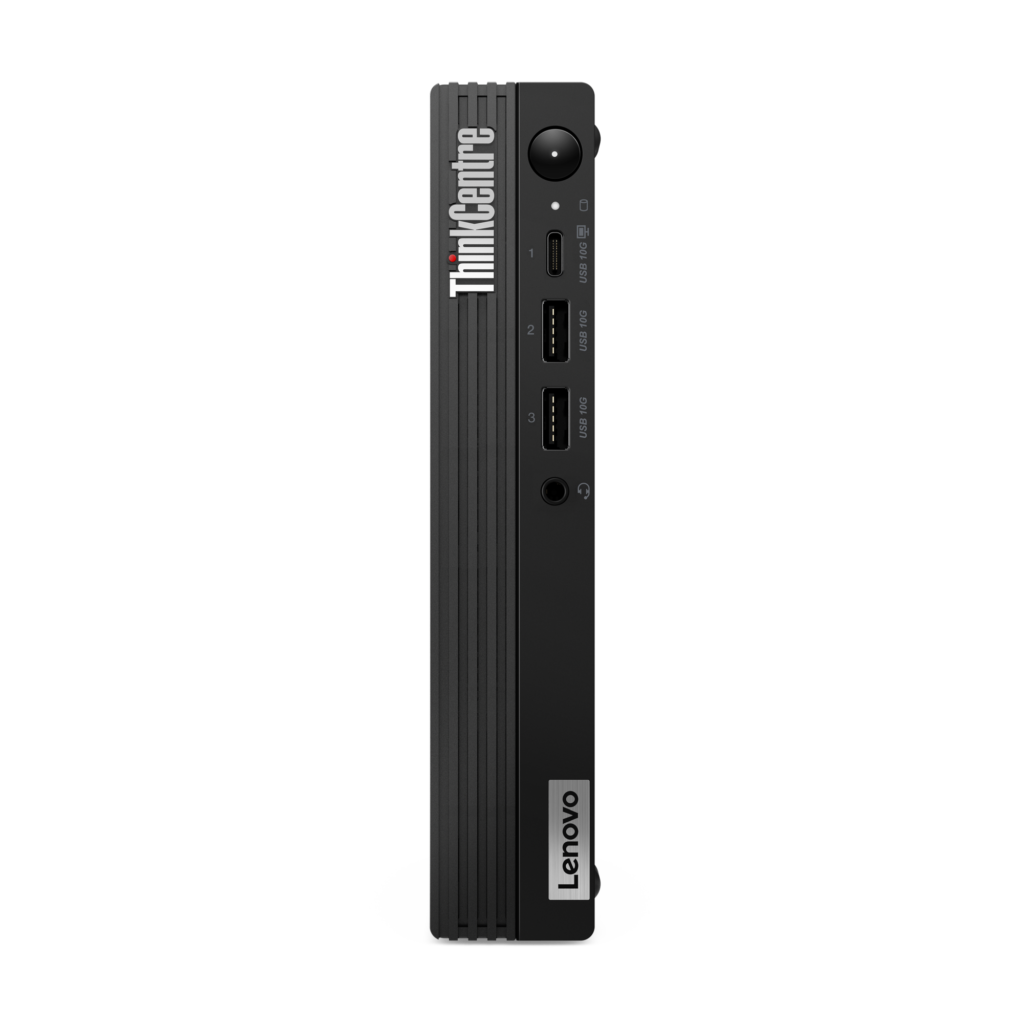 Organizations that don't require these enterprise-specific features or device orchestration can also opt for the ThinkCentre M60q Chromebox, identical in every way minus the Google Chromebook Enterprise Upgrade management.
Combining Lenovo ThinkShield and the Google-designed Titan C security chip, the ThinkCentre M60q Chromebox Enterprise delivers a built-in, enhanced security experience with added features like safe browsing, sandboxing, data encryption, and verified boot to add peace of mind when needed.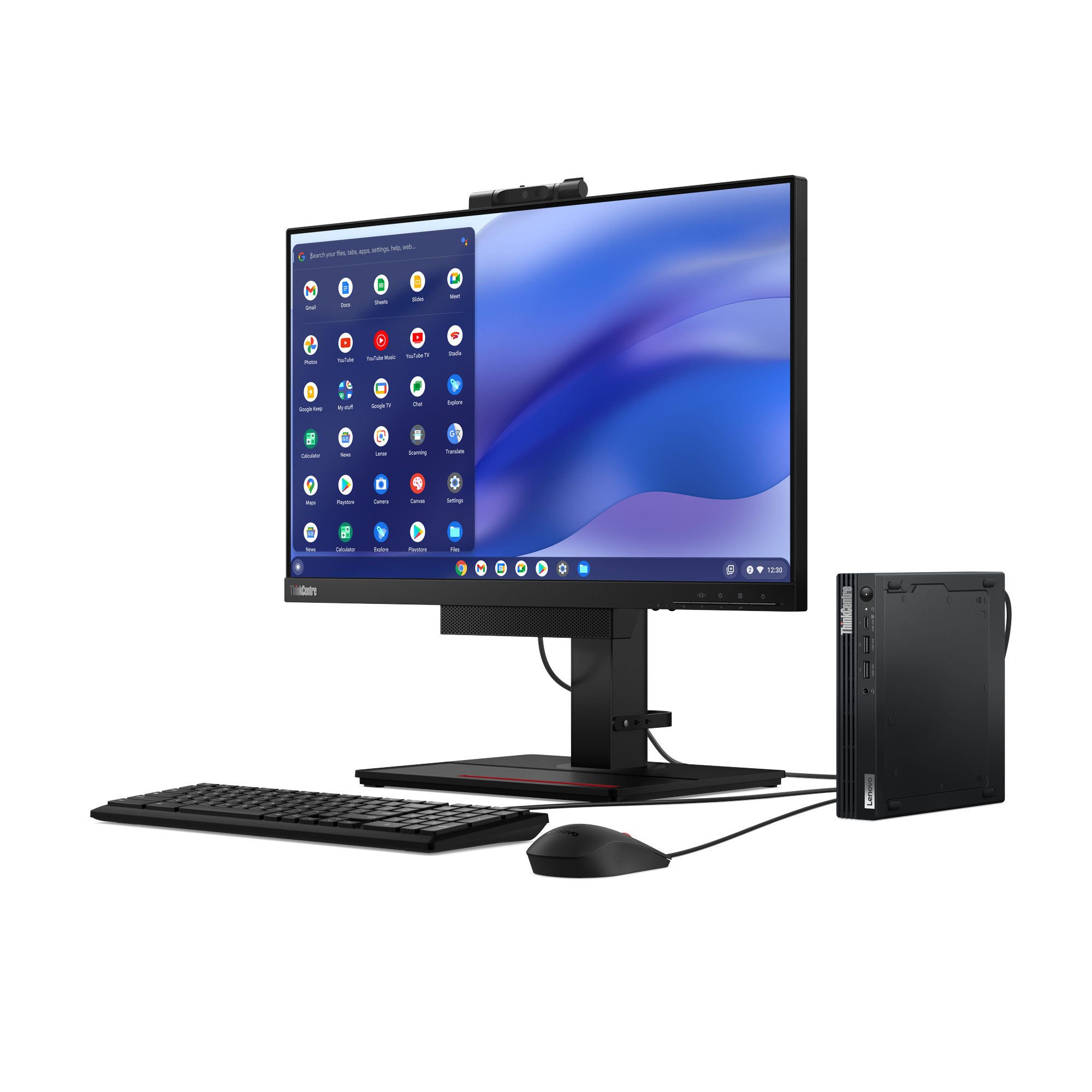 Additionally, routine software and security updates occur automatically in the background without disrupting users, minimizing distractions. Organizations can further reduce downtime should issues arise by adding Lenovo Premier Support. Going beyond break-fix repairs, this advanced support service can also deliver next-business-day replacements.
All of the products announced today can be purchased as part of a Lenovo TruScale Device as a Service (DaaS) solution to give employees the user experience they want and the support they need with the latest technology, software and services all under one contract. TruScale DaaS offers organizations the flexibility to scale their IT capabilities in line with their evolving business demands, regardless of where employees are located.
EMEA Pricing and Availability
The ThinkCentre M60q Chromebox Enterprise will start at €299 (including VAT) and is expected to be available starting in December 2022.