Mahindra seems like waiting to unveil its new plans in the EV segment in all of the domestic and international markets in the area. According to the company the born electric range is set to hit in 2025, now EV lovers can move towards  XUV400 that has scheduled to hit on 8th September 2022.
Apart from Mahindra's electric SUVs that totally follow the latest INGLO platform, XUV400 is very needful as an electric version of the ICE-based XUV300. The new approach seems to be quite similar to Nexon WV has based on an ICE-based SUV. 
There may be a  question that arises among the enthusiasts what is the difference between XUV400, and XUV300, so one major difference is that XUV400 will come at 4.2 meters in length, while XUV300 has been measured at 3,995 mm.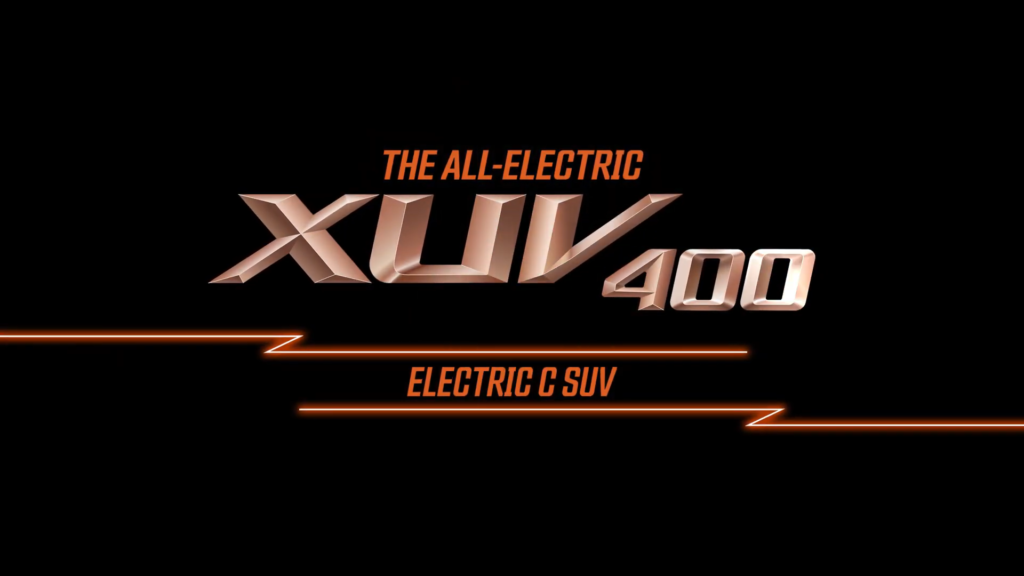 The size is quite related to tax benefits as there are no taxes you have to pay for electric cars, which is the main reason XUV400 going to be extended at the max limits.  On a longer range, the users may expect some roomy interiors and some possible larger boot space. 
Mahindra XUV400: Teaser
As a tough competitor of the Nexon EV, and Nexon EV Max variant, XUV400 is also expected to get many of the segment-first attributes. Nexon EV recently showed its dominance in the passenger EV segment with a market share of more than 85% by capacity. XUV400 will become Mahindra's first major EV product which reveals why it become so successful and become the most beneficial asset for the company. 
By getting a good response, XUV400 will be very helpful to shape consumer perceptions and also have a positive impact on o the other the latest SUVs from Mahindra. The new SUV features a bronze logo, that has been showcased for the XUV7—electric version this month.
In the latest model, we will see some unique segments like a large touchscreen infotainment system. The EV will be powered by Mahindra's AdrenoX connectively on the platform. As a reference, Nexon EV Max holds a 7.8-inch floating dash-top touchscreen infotainment developed by Harman. ADAS is another major feature, that's going to be offered with the up specs variants of XUV400. Besides Nexon, in the EV market, another EV is MG ZS EV as Hyundai Kona EV that does not have ADAS features. 
Mahindra XUV400: Price and Reveal
XUV400 will available with two battery pack options. The powertrains have been set to comprise a single electric motor that has sent power to the front wheels. The electric motor will be able to generate 150hp of max power. The range might be across 350-400 km quite comparable to the ARAI-certified 437 km of Nexon EV Max. Now, the standard Nexon EV has ARAI certified range of 312 km.
Mahindra XUV400 could cost Rs. 15 lakh to Rs. 20 lakh. If we compare it with Nexon EV Max that can range from Rs. 18.34 lakh to Rs. 19.84 lakh. The MG ZS EV and Kona Electric are also available for Rs 21.99 lakh and Rs 23.84 lakh.
Here is the teaser:
Read More: Mahindra had trademarked 9 new names of vehicles ahead of yesterday's announcement