AMD's EXPO DDR5 memory overclocking profiles for Ryzen 7000 Desktop CPUs with up to DDR5-6400 capability on Extreme series AM5 motherboards are now openly available. The high-end "Extreme" series 600-series motherboards in the X670 and B650 family are the target market for AMD's EXPO technology, which stands for "Extended Profiles For Overclocking" for Ryzen 7000 Desktop CPUs.
The profile will be an addition to XMP (Extreme Memory Profile), which will also be supported by the AM5 architecture, but AMD has developed EXPO technology to take advantage of faster rates.
EXPO will enable one-click DDR5 to overclock support on AM5 motherboards and provide up to 11% quicker performance at 1080p resolution, according to what AMD has demonstrated.
The EXPO memory kits from different memory manufacturers will be created to achieve low latencies of about 63ns, and there will be several public certification reports that will provide customers access to the entire specs and OC settings they can utilise.
Regarding the initial EXPO products, AMD stated that 15 kits with speeds up to DDR5-6400 will be available at launch from memory partners like ADATA, Corsair, GeIL, G.Skill, and Kingston.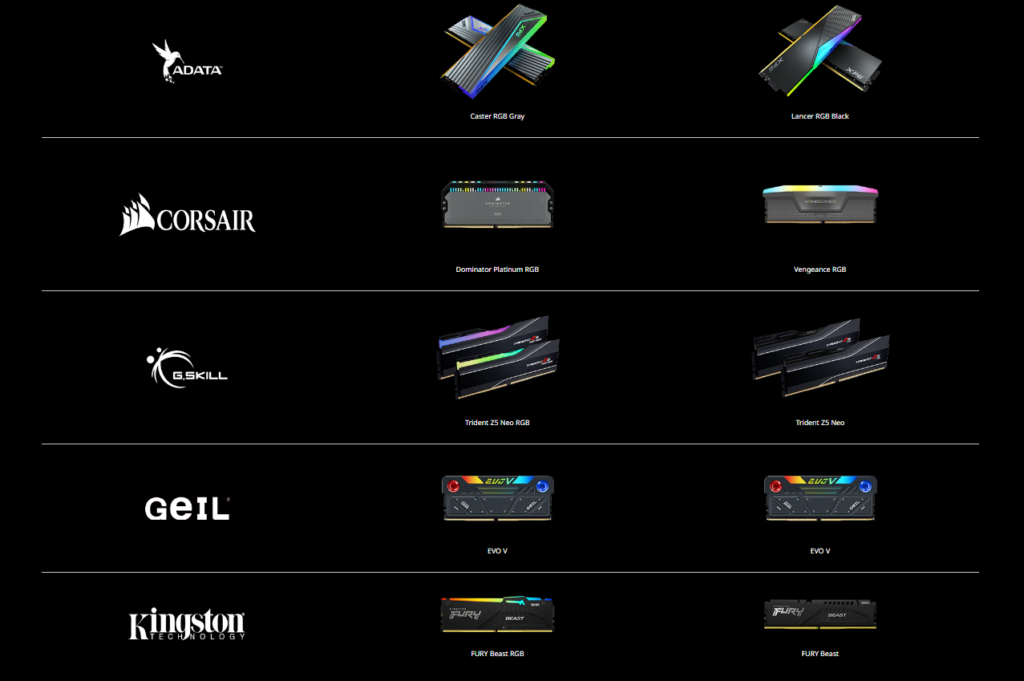 Recently, it was announced that AMD Ryzen 7000 CPUs based on the Zen 4 core architecture and employing the EXPO technology will perform best with DDR5-6000 memory. The best performance and lowest latency in a 1:1 FCLK will be provided by the DDR5-6000 memory kits that have EXPO support optimised (3 GHz).
However, there will be faster DDR5 DIMM options available for people who want to take advantage of greater bandwidth. We have already seen speeds of up to DDR5-6400, which, according to what we have been told, is just a very modest push-up from where the overclocking speeds will ultimately be.
Also read: