Reliance Industries Limited which also comprises Jio has today announced a few things at the 45th AGM that are indeed important for India's future because as we know this young Indian population is driven by immense technological advancements. One of the key pillars of this has to be the internet which is the key to the recent progress India has made.
It has become an integral part of our life and as 5G seems imminent, Jio has announced a few key takeaways besides its 5G rollout that starts in Tier 1 cities as soon as Diwali. Jio has announced two new offerings including JioAirFiber and Jio Cloud PC, let's explain more about them:
JioAirFiber
Announced the launch of Jio's innovative solution to allow customers to enjoy fibre-like data speeds over the air without any wires – called JioAirFiber. Jio has developed a JioAirFiber Home Gateway, which is a wireless, simple, single-device solution to have a Wi-Fi hotspot in a home, connected to ultra-high-speed internet using True 5G.
With a single device JioAirFiber, it will be really easy to quickly connect any home or office to Gigabit-speed Internet. With the simplicity of JioAirFiber, hundreds of millions of homes and offices can be connected to ultra-high-speed broadband in a very short period. With it, India can rank among the Top-10 nations, even for fixed broadband.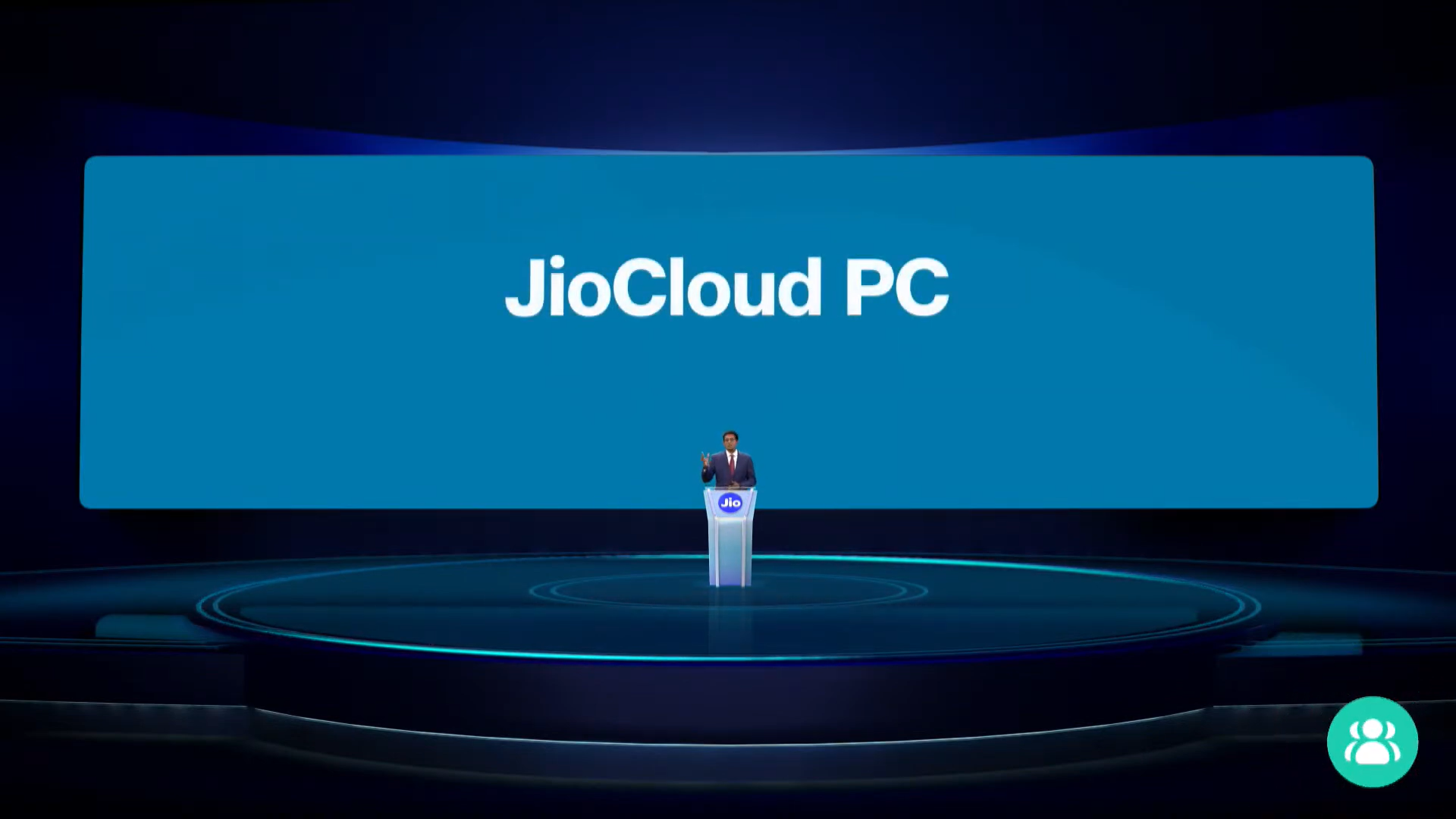 Jio Cloud PC
Using JioAirFiber, people can do away with all expenses related to buying computer hardware and periodically upgrading it, and opt to use a virtual PC hosted in the cloud – called Jio Cloud PC.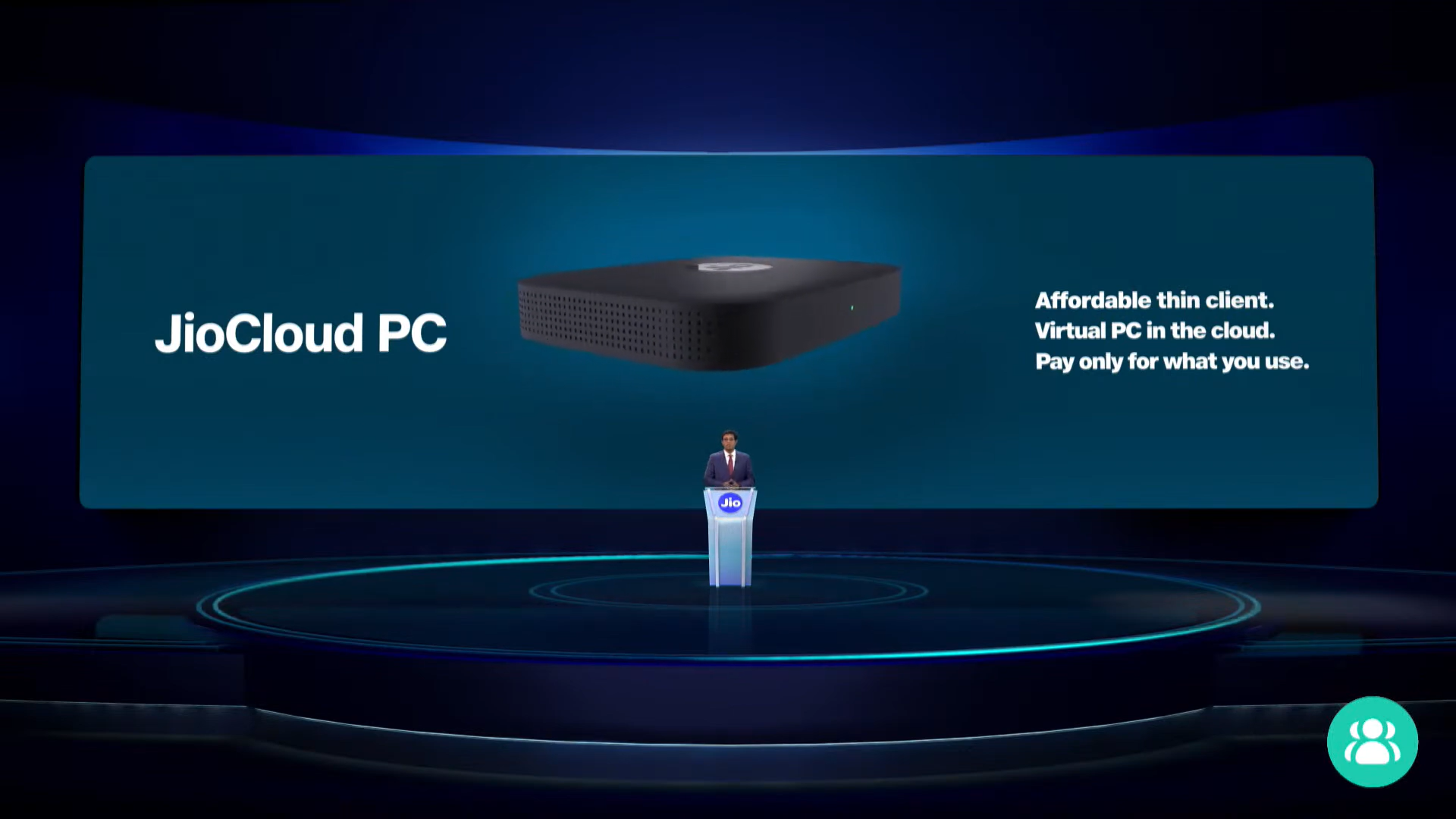 With no upfront investment or tension of periodical upgrading, a user needs to pay only to the extent used, resulting in a super-affordable way to bring the power of a PC, even multiple PCs, to every Indian home and business.
Jio 5G's Global Tech Collaborations
Jio is privileged to have some of the world's leading technology players as strong partners in the 'Made in India' 5G collaboration.
Meta: for immersive technology
Google: to develop ultra-affordable 5G smartphones; Google Cloud
Microsoft: for Azure ecosystem, vibrant ecosystem of cloud-enabled business applications and solutions
Intel: for Cloud-scale data centres and 5G edge locations
Well-established relationships with leading global network technology providers like Ericsson, Nokia, Samsung and Cisco
Jio also forged a collaboration with Qualcomm to develop 5G solutions for India, which can be taken to the rest of the world