According to the newest leaker on the block, @QbitLeaks, NVIDIA's upcoming mainstream GeForce RTX 4060 Ti & RTX 4060 graphics cards have apparently been tested. The sweet spot price range for the NVIDIA GeForce RTX 4060 Ti and RTX 4060 will be between $300 and $500 US. On the most recent Ada Lovelace graphics architecture, these two graphics cards are anticipated to be released.
Now, the leaks are from a brand-new leaker, whose reliability is as of yet unknown, but I suppose everyone starts somewhere. So let's look at the specifications that @QbitLeaks or FCL have provided for us. Remember that these are all just rumours, so treat them with caution.
According to reports, the NVIDIA GeForce RTX 4060 Ti uses the AD104-180-A1 GPU core, which has 6144 FP32 cores or 48 SMs. In comparison to the entire chip, which delivers 60 SMs or 7680 cores overall, it is a 20% reduction in SM units.
The graphics card is said to have 10 GB of GDDR6 memory spread across a 160-bit bus interface, and it should operate at 17.5 Gbps for 350 GB/s of bandwidth. The GPU core is anticipated to operate at an average clock speed of about 2600 MHz, and the card's TBP is speculated to be between 270 and 280W.
The AD106 GPU core, which has 3968 FP32 cores or 31 SMs on the AD106-300 die, is anticipated to be used in the NVIDIA GeForce RTX 4060, the graphics card's non-Ti iteration.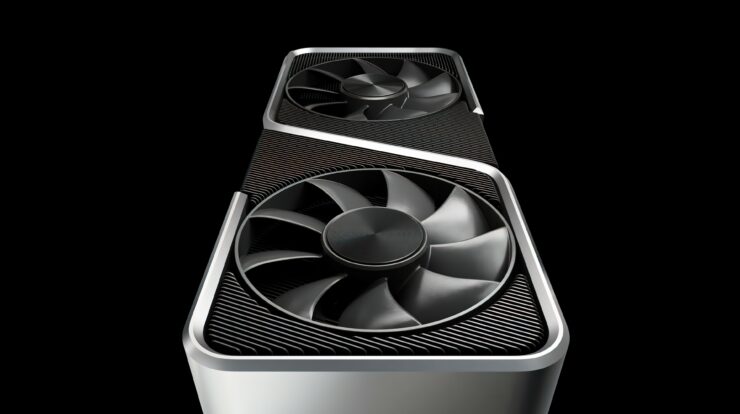 In comparison to the complete 36 SM die, or 4608 FP32 cores, there are 14% fewer SMs. The graphics card is anticipated to include 8 GB of GDDR6 memory, running at 17 Gbps for 272 GB/s of bandwidth through a 128-bit bus interface. The RTX 4060 from NVIDIA may also have an average clock speed of up to 2700 MHz and a TBP of 230–240W.
The core count increases by 26% and 11%, respectively, based solely on the specifications, although the memory capacity appears to have altered dramatically since the prior generations. While the RTX 4060 has a 4 GB memory reduction, the RTX 4060 Ti receives a 2 GB memory capacity increase but with lesser bandwidth and a reduced bus interface (160 vs. 256-bit).
The NVIDIA GeForce RTX 4060 Ti is said to be 70-80 Watt higher than its predecessor, and the RTX 4060 is 40W higher than its predecessor, which results in a significant boost in TBP. If this is the case, an RTX 4060 will use more energy than an RTX 3070. (220W). Kopite7kimi had previously mentioned that the RTX 4060 from NVIDIA would use more power than the RTX 3070.
Also Read: