The widely-awaited 990 Pro Series SSDs from Samsung have been released. These are NVMe M.2 2280 high-performance SSDs that are tailored for use in gaming and artistic software.
About the 990 Pro Series
There were suggestions that Samsung's 990 Pro Series SSDs might include a PCIe 5.0 interface before this announcement, but that hasn't happened yet, at least not officially. A PCIe 4.0 interface is used by the brand-new Samsung 990 Pro Series SSDs.
There is at least some solace if you are perhaps a bit unhappy that the 990 Pro Series SSDs don't use PCIe 5.0. First and foremost, these drives are an improvement over their forerunners since the 990 Pro SSDs can perform sequential read and write operations at speeds of up to 7,450 MB/s and 6,900 MB/s, respectively.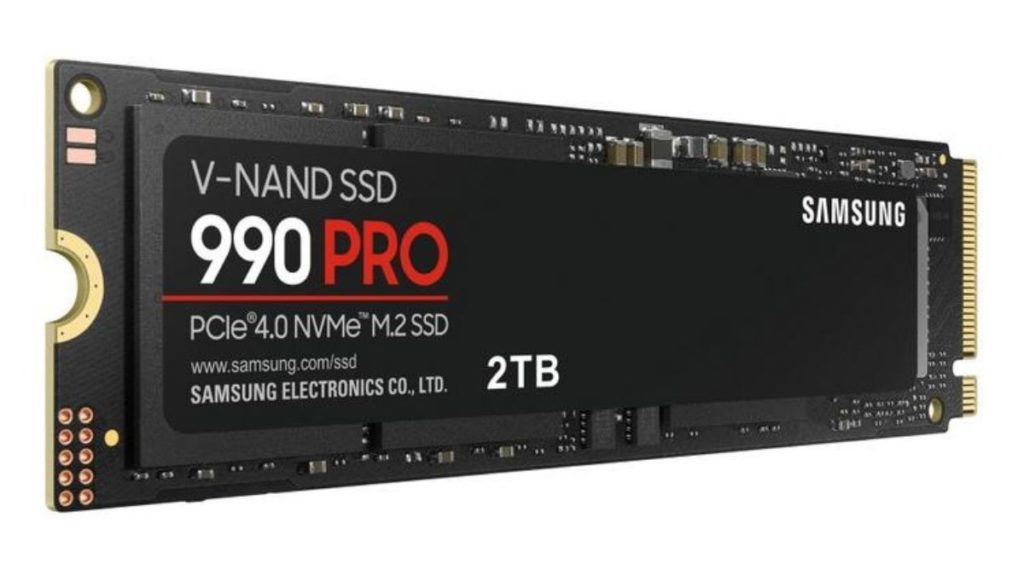 Compared to the Samsung SSD 980 Pro, which could only produce a maximum of 7,000 MB/s and 5,100 MB/s, respectively, this performs admirably. Furthermore, the IOPS performance figures surpass the 980 Pro SSDs by up to 55%.
In larger comparisons, they claim that the new SSDs load a game level in Forspoken in about one second, which is 28 times quicker than level loading from an HDD and four times faster than a SATA SSD.
The 990 Pro Series has three capacities of 1, 2, and 4TB, with two variations. This is the second solace. One variation will utilize a heat spreader label that covers the Samsung V-NAND 3-bit TLC ICs and a nickel coating on the controller. The 990 Pro HS (with Heatsink) variant from Samsung will also be available, and it has a more oversized, sculpted heatsink with RGB LED-lit go-faster stripes.
Samsung and Others
Regarding the benefits of purchasing the RGB heatsink model, Samsung doesn't offer any specific data-based claims. All it states is that the heatsink reduces performance deterioration owing to overheating. Regardless of the model you choose, Samsung claims the new controller will significantly increase power efficiency, offering a 50% improvement over the controller found in the SSD 980 Pro.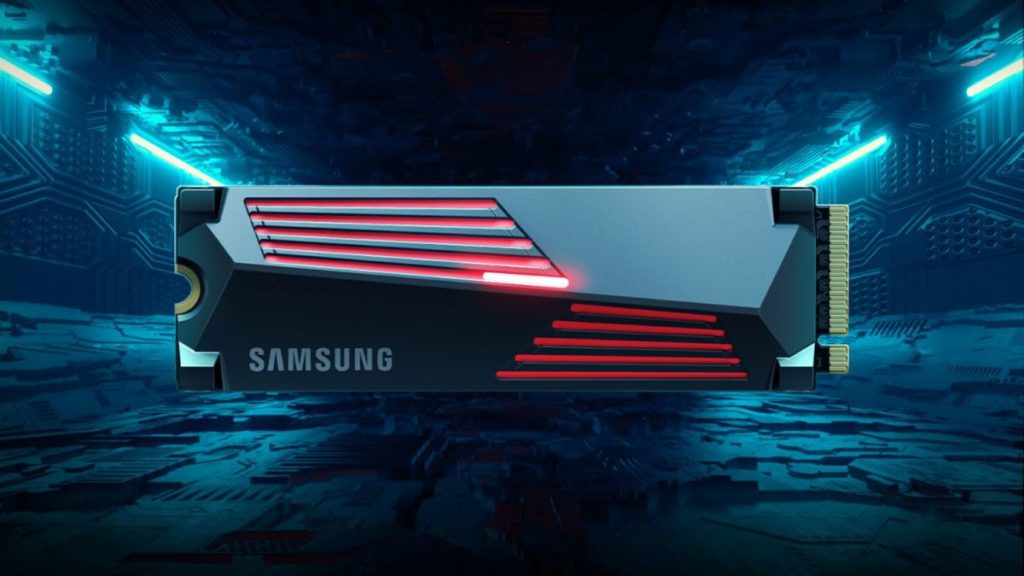 Samsung's SSD 990 Pro has been given some indications that it might be a PCIe 5.0 device. It isn't, which is surprising considering that less well-known storage companies like Corsair and Gigabyte just announced PCIe 5.0 SSDs with transfer rates of up to 12,400 MB/s. The only PCIe 5.0 storage controller that is currently shipping is from Phison, which may be the result of Samsung wanting to use its exclusive SSD controllers.
The 1TB and 2TB variants will be available for purchase from retailers starting in October with MSRPs of $179 and $309, respectively. Unfortunately, since the 4TB models won't be available until 2023, we don't know what they will cost. Additionally, Samsung withheld the additional cost for the RGB Heatsink versions.
Read More: Rakuten India Opens new office to Support Growing Customer Base in India, Group's largest office outside Japan