The Viral Fever, and Anant Singh's directorial show, 'ImMature' coming with season 2 on Amazon Prime Video. The second season is really a mixture of comedy-drama that digs deeper into the events that has set uncovered in the lives of Dhruv, Chhavvi, Kabir, and Susu as they are going to face new challenges in friendship, love life, and academics.
After the first season, the expectation of the audience is just like a roller coaster ride that has contained love and daughter in the maiden season. Today Prime Video declared about the launchi8nf of the second season of the most awaited series.
The promo of the show has provided a peek into the lives of the characters like they are stuck between childhood and adulthood. The show has been created by The Viral Fever, and that has been directed by Anant Singh, the comedy-drama just featured Omkar Kulkarni, Rashmi Agdekar, Chinmay Chandraunshuh, Naman Jain, and Kanika Kapur in such of the lead roles.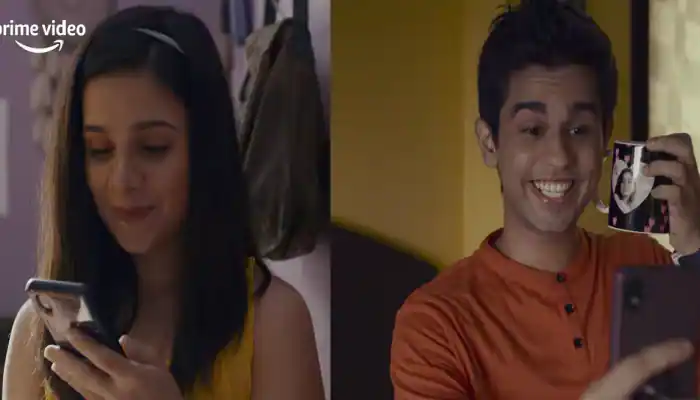 On the new Prime Video clip, we have seen to be such relatable and diverse narratives along with the categories for the audience with several age groups, as confirmed by Manish Menghani, the Content Licensing Director. He also added, " We are delighted to collaborate with TVF got bringing the second season of their yet another hit series, ImMature. The yale provides a window into the everyday life and challenges of youngsters, making got a fun, relatable, and entertaining experience for audiences of all ages."
The series basically represents the lives of the character who are pursuing their last year of childhood and passing through the highs and lows in that phase. Vijay Koshy, the President said, " We are thrilled to release the new season of their wildly loved got coming-of-age show on Prime Video and also taking ImMature got the wider-audiences along 240 countries and the territories.
It's quite hopeful that not only will exist the fans love and enjoy the latest chapter but also get more fans across the world. ImMature seems to be the first and only series from India that had been selected as an official entry at Cannes Series Festival as it will premiere at the such prestigious festival along with the feat that also achieved by no other Indian show.
In the second season, we have the humor and hardships of those characters that have stacked in between childhood and adulthood, filled with more funny moments.
ImMature( Season 2): Release Date
ImMature second season will premiere on Prime Video on 26th August 2022 across 240 countries, and territories.
Here is the trailer:
Read More: Pippa: Ishaan Khattar's new war Drama film highlights the born of a New Nation