The gaming monitor market is incredibly competitive, and there is an unbelievable range of designs and sizes to fit your specific requirements. HyperX is the most recent to enter the industry, with the Armada 25 and Armada 27 for eSports enthusiasts, both of which might make our list of the best gaming monitors.
HyperX Gaming Monitors
A 24.5-inch Full HD (1920 x 1080) IPS display with a 1 ms reaction time and 240 Hz refresh rate is the first feature of the Armada 25. With a 27-inch QHD (2560 x 1440) IPS display, the Armada 27 is a little bigger and has a 1 ms response time and 165 Hz refresh rate.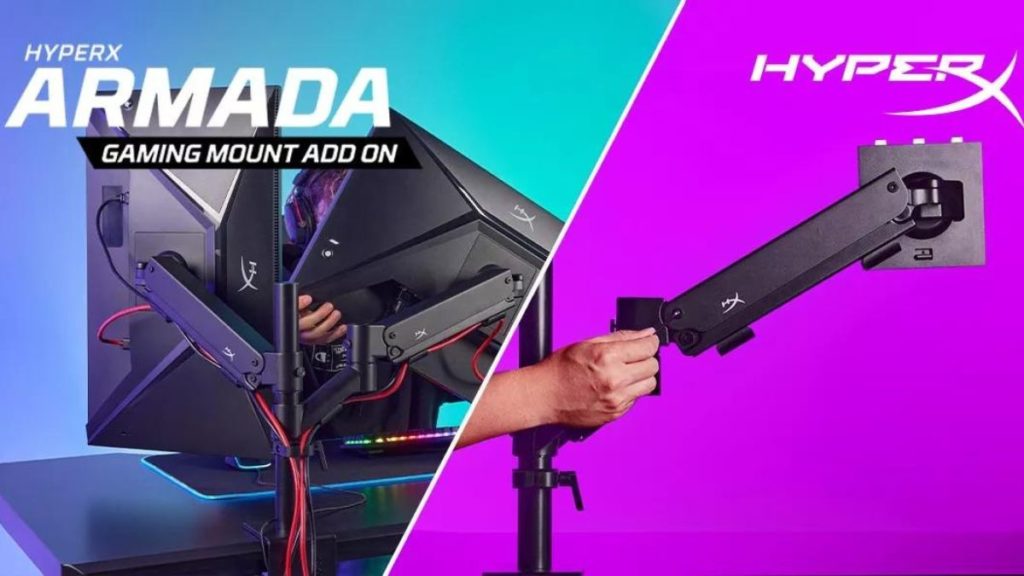 The new monitors have similar specs, with a few variations. The Armada 25 and Armada 27 are equipped with 8-bit screens, have a 1,000:1 contrast ratio, are capable of Nvidia G-Sync, and have a brightness rating of 400 nits (the latter is VESA Display HDR 400 approved).

The Armada 25 reportedly covers 99 percent of the sRGB color space, while the Armada 27 reportedly covers 95 percent of the DCI-P3 color spectrum. There are two HDMI 2.0 ports and one DisplayPort 1.4 port for connectivity. Both monitors have matte-finish panels but neither has speakers.
Package Contains Mount
It's fascinating to note that HyperX offers two monitors as part of a single bundle that also includes an Armada Single Gaming Mount for desk mounting. The mount accommodates monitors up to 32 inches and 20 pounds in weight and is VESA 75mm and 100mm compatible.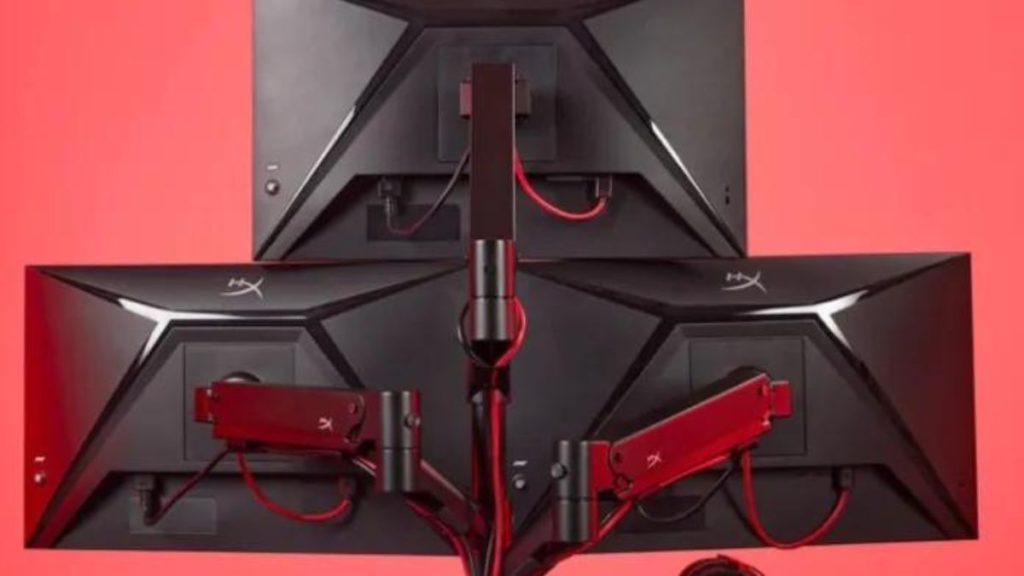 The monitors are connected to the arm with a quick-release system, and the mount can be fastened with a C-clamp or grommet. You can buy the Armada Single Gaming Mount alone for $109.99, and you can add on the Armada Gaming Mount Addon for $79.99 to mount up to four 25-inch displays or two 27-inch monitors at once to your workstation.
The Armada 25 and Armada 27 will be on sale for $449.99 and $499.99, respectively, according to HyperX, starting next month. In September, you may also buy the Armada Single Gaming Mount and Armada Gaming Mount Addon.
Read More: STAN Free Fire Summer Cup: Featuring Prize Pool of INR 2 lakhs – Enters Post-Qualifiers Stage, to See Qualified Underdog Teams Battle against the Top Teams from India