To honor India's Independence Day on August 15, the Indus Battle Royale game's first teaser debuted in Time Square in New York. Indus, a game created by SuperGaming of Pune, will be available on consoles, PCs, and mobile devices. The trailer demonstrates SuperGaming's intention to give gamers everywhere a daring and innovative experience.
Indus Battle Royale
The upcoming game Indus Battle Royale will be available on PC, consoles, and mobile. The company says Indus is the first title developed for an India-first audience and is set in an alternate universe where the Indus Valley civilization has advanced.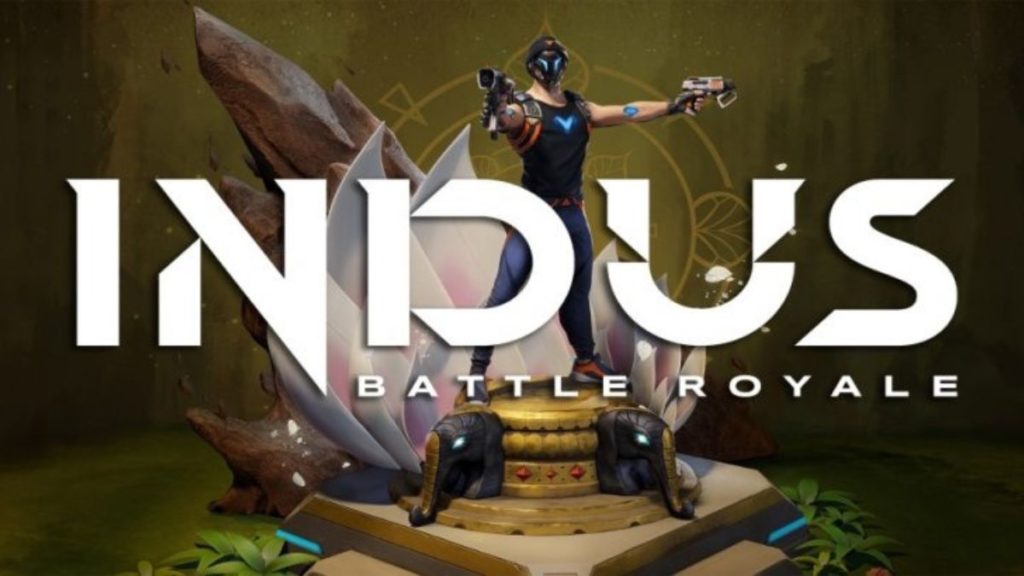 Roby John, Co-founder, and CEO of SuperGaming said in a press statement said that Indus Battle Royale has reached a point where the development team can frequently play it internally. While there is still work to be done before they can make Indus available to all of us, this trailer demonstrates what they are creating to live up to our expectations and their aim to put India on the map of the world of gaming.
With Indus Battle Royale feature levels set in India, SuperGaming claimed that they are concentrating on Indo-Futurism. Earlier this month, the studio invited gamers, content producers, and esports experts to test the game there.
Additionally, they claimed that the results of the Indus Community Playtest showed that more than 80% of participants loved the Indo-Futurism theme and that more than half of them desired the development to continue.
Indus Battle Royale, which was previewed earlier this year, will come with a first-person perspective (FPP) mode at the start, but later on, the makers hope to add a third-person perspective (TPP) mode. Here is a sneak preview of the game's features.
The game will be available for pre-registration on the Google Play Store and the Apple App Store later this year, according to the trailer. SuperGaming has a history of producing popular games like MaskGun, which the developer says has over 64 million users. They also released a game called Silly Royale, which they claim has gained more than 20 million players since last year.
SuperGaming tapped into its strength of prioritizing gamers with Indus Battle Royale by holding a community playtest for the game in its Pune office earlier this month. Players, writers, and esports professionals were all present. They provided feedback on the game and its themes, which helped SuperGaming improve Indus and confirm many of its design choices.
According to John, the community playtest's input helped them stay committed to their belief that this is the best approach to creating video games. Without knowing who they are making it for and what they desire, they cannot create a better game.
Interesting Takeaways from Playtest
Last week, they held their first community playtest, which produced some useful player feedback. Spotlights:
Eighty percent of the community was in favor of the Indo-Futurism theme
More game development and behind-the-scenes stuff are wanted by more than half of the playtest participants.
About 30% favor in-game gyroscopic controls.
Pune had the most applications for playtest invitations, then Delhi, Gujarat, Bengaluru, Mumbai, Uttar Pradesh, Haryana, Rajasthan, Tamil Nadu, and Kerala.
Players' average ages are under 25.
All of these facts are consistent with the company's assessment of Indus Battle Royale' market potential. 350 million players in India play battle royale games, which represent a $1 billion industry there. Mobile shooters' in-app purchases have a 40 percent CAGR year-over-year growth. Most importantly, Indus is the first game created with an Indian audience in mind.
About SuperGaming
Roby John, Sanket Nadhani, Christelle D'cruz, Sreejit J, and Navneet Waraich formed SuperGaming, one of India's top gaming businesses. It has heavily invested in developing its gaming engine for operating hyperscale, real-time multiplayer games, including the original PAC-MAN game, in addition to creating well-known mobile games like MaskGun, Silly Royale, and Tower Conquest.
This multi-genre portfolio demonstrates the breadth and depth of game development skills that the founding team's five members bring to the table. SuperGaming is based in Pune and employs 150 people.
Visit the development blog for more information on Indus Battle Royale, as well as YouTube, Discord, Twitter, and Instagram for the most recent behind-the-scenes news.
Read: Revenant Esports to represent India at Pokemon UNITE World Championship 2022