On Wednesday, West Bengal Chief Minister inaugurated the East Bengal Museum – 'Raja Suresh Chandra Chowdhury Memorial Archive.' While addressing the gathering after the inauguration ceremony of East Bengal Club's Museum, West Bengal Chief Minister Mamata Banerjee announced a donation of Rs 50 lakh for East Bengal Club, one of the traditional clubs of Bengal.
Chief Minister Mamata Banerjee shared a social media post about the inauguration ceremony of East Bengal's Museum, she said, "I thank everyone from the bottom of my heart, for inviting me to this very special event and for such a warm welcome! The museum is one of the best archives in the world! East Bengal is a glorious club with a rich history. I salute your struggle, your tireless efforts and your sportsman spirit. Remember, if there is a will, there is a way and with this in mind, keep marching forward, keep winning, keep shining."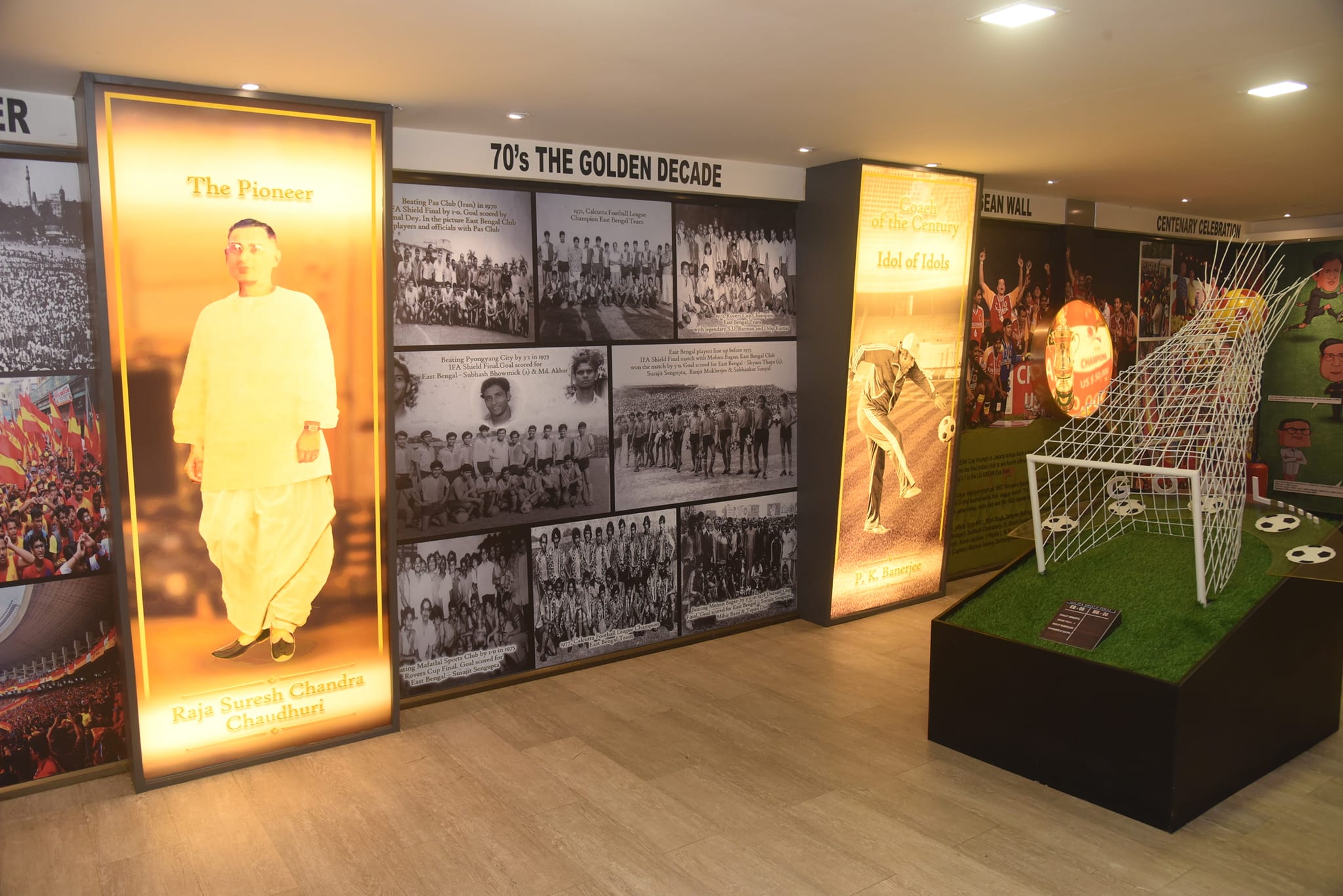 East Bengal Sports Museum
Within the centenary, the museum is being built on the club premises. Museums are a matter of note in traditional clubs such as Barcelona, ​​Real Madrid, Bayern or Manchester United. Museum visits are inextricably linked with football tours. That being said, any Red and Gold fan can visit this museum without any entry fee.
East Bengal is the only one Indian club has won the most number of international trophies. Their first ever international trophy was the Wai Wai Cup held in Nepal. Their second and the famous triumph on international soil was winning ASEAN Cup in Jakarta, Indonesia and their third trophy was San Miguel International Cup held in Nepal. All of these three trophies will be displayed in the Museum.
The club have won the National Football League thrice: 2000–01, 2002–03 and 2003–04 and became runners up 7 times, the most number of times by any Indian football club till date. Among other trophies, East Bengal have won the Calcutta Football League39 times, IFA Shield 38 times, Federation Cup 12 times and the Durand Cup 19 times. All of these trophies are now present in the museum.
The display of all the glorious achievements of East Bengal is going to get maximum space in this sports museum. First Shield in 1943, Durand in 1951 to Asean win in 2003 – all the trophies, jerseys signed by the footballers, will be preserved in various memorabilia museums. There is also the idea of ​​retaining the evolution of the East Bengal jersey design since the 1920s.