Anandtech forums have revealed AMD's Ryzen 7 7700X, an 8-core Zen 4 CPU, further proving the existence of the impending product. We are seeing an AMD Ryzen 7000 Desktop CPU with the OPN code "100-000000591" for the first time in this article.
The Ryzen 7 7700X is anticipated to go on sale for less than the Ryzen 7 5800X, which had a $449 US suggested retail price at launch over two years ago. Even though the image's primary source is still unknown, it is most likely a reviewer sample because those were just recently sent. Since the B650(E) series won't be released until October, the motherboard should be an X670E or X670 solution.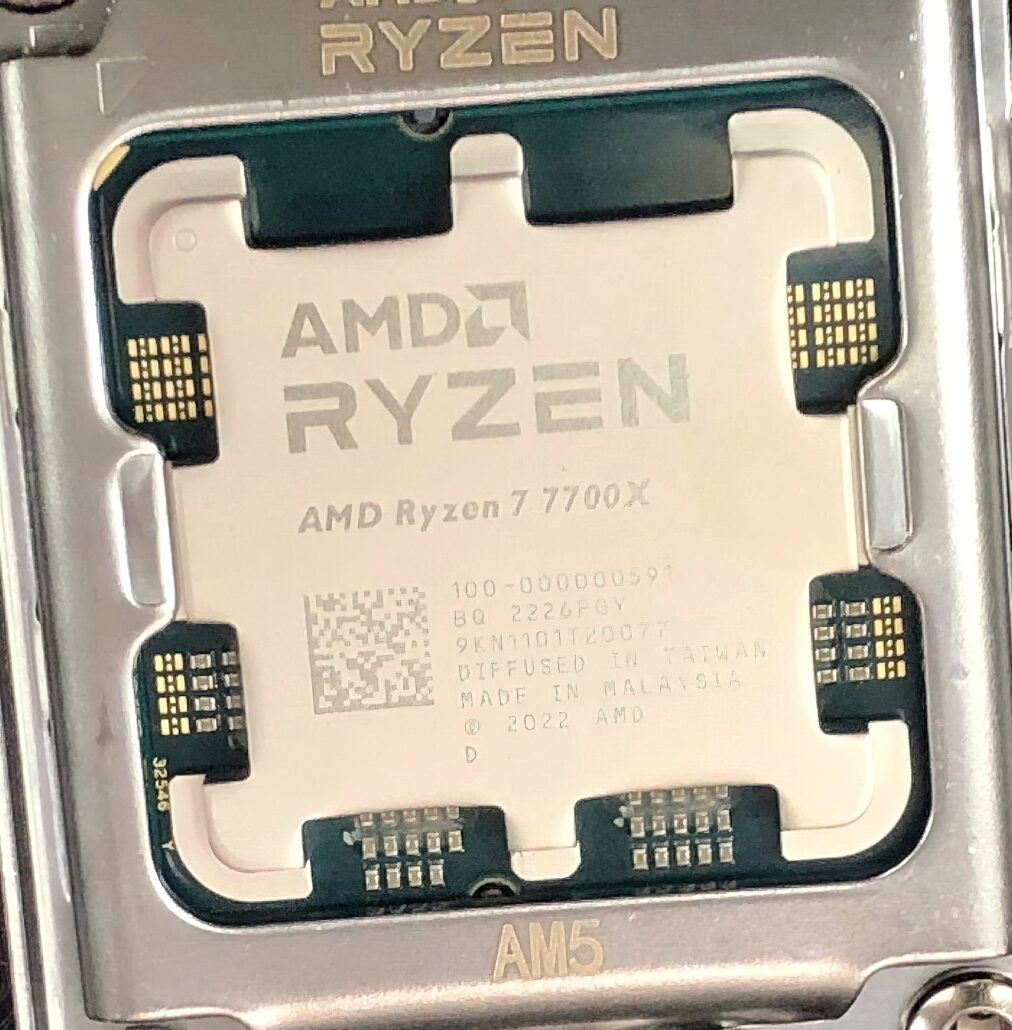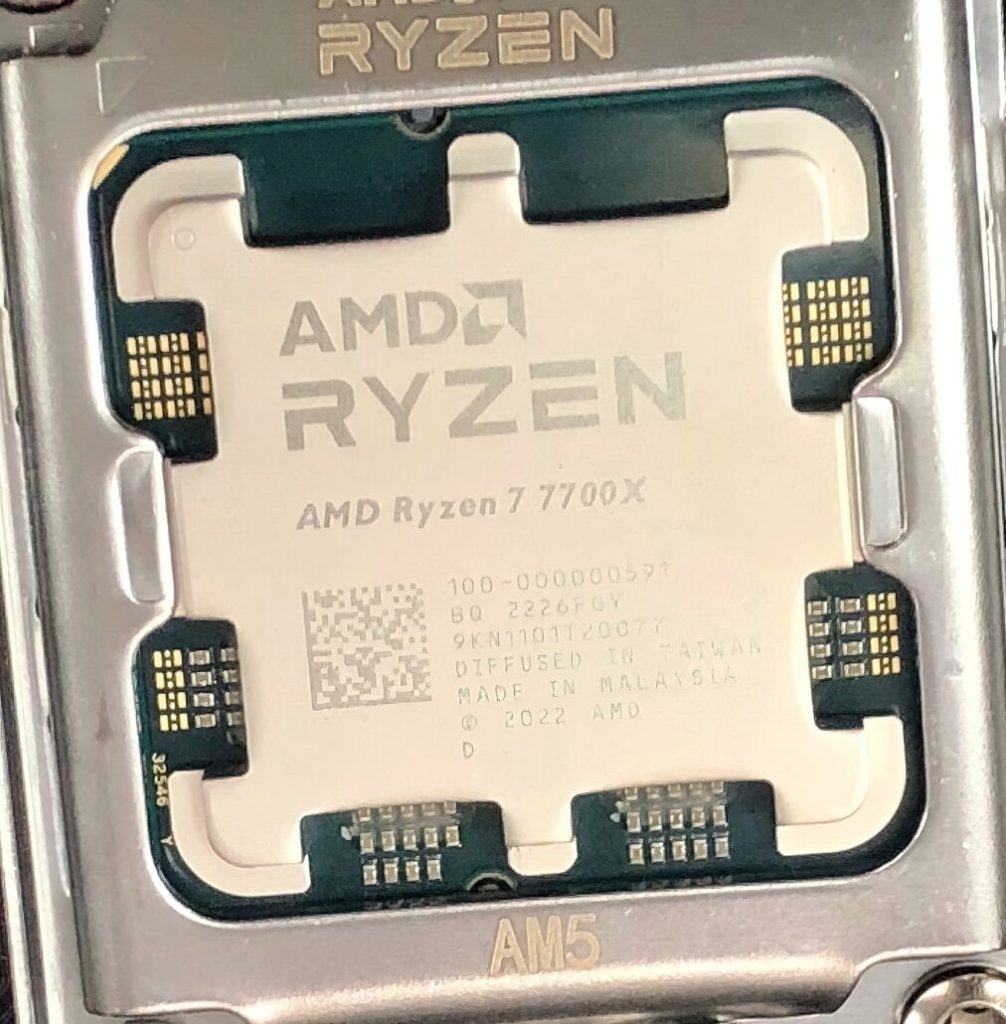 The AMD Ryzen 7 7700X Zen 4 Raphael Desktop CPU will have a perfectly square design (45x45mm), as seen in the photos, but it will also have a rather clumsy integrated heat spreader, or IHS. The IHS, also known as the "Octopus" internally, is a very intriguing design with a full-on solder, making desoldering the chip challenging given the numerous capacitors that surround it. Since it only has 8 cores, as opposed to Ryzen 9 offerings that have two Zen 4 CCDs, AMD may be using a single Zen 4 CCD plus the IOD chipset for this chip.
The AMD Ryzen 7 7700X is an 8-core and 16-thread component from the Ryzen 7 family.
The CPU will have a base clock of 4.5 GHz and a boost clock of 5.4 GHz, but at a lower 105W TDP, since AMD sees this as the sweet spot for gamers (142W PPT). The CPU will receive a 40 MB cache pool, which is made up of 8 MB L2 and 32 MB L3 from the single Zen 4 core and CCD, respectively.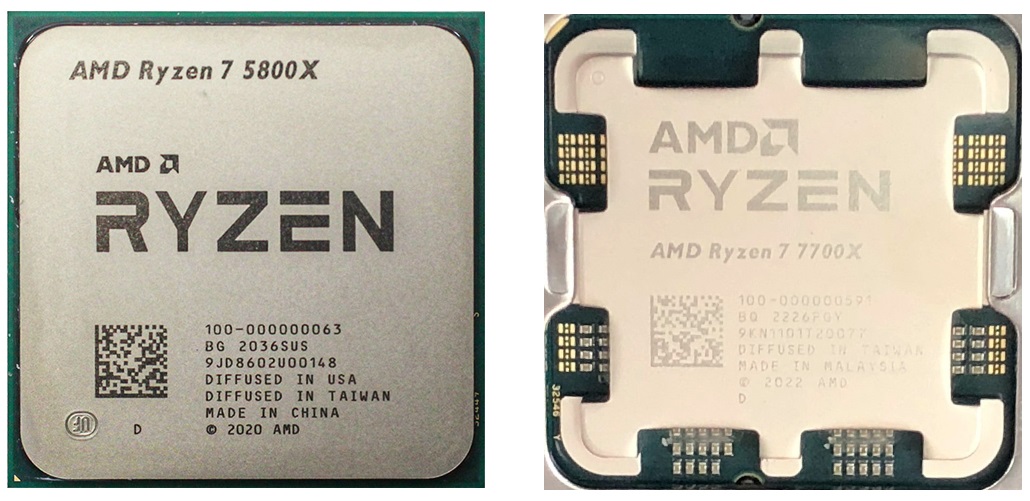 Now, it's interesting to note that AMD has not yet released an update for the Ryzen 7 7800X processor. AMD may aim to replace that component with a Ryzen 7 5800X3D replacement with Zen 4 cores (3D V-Cache). If so, the CPU lineup will likely be updated later this year since AMD has confirmed that the V-Cache components will debut in the latter half of Q4 2022. Additionally, it appears that the Ryzen 7 7700X will be priced very competitively in the mainstream sector based just on segmentation.
The AMD Ryzen 7000 Desktop CPUs will be introduced on August 29th, with a September debut date planned. However, the retail launch is reportedly going to be pushed back to September 27th due to BIOS-related concerns.
Also read: