Marvel's upcoming lady hulk show, 'She-Hulk: Attorney at Law' one by one blasts the bomb to the audience as the new clip of the Disney+ series She-Hulk: Attorney at Law unveils the easter eggs from the last film of MCU, Thor: Ragnarök. 
The clip that dropped through IMDb, reveals Jennifer Walters and Bruce Banner in the car doing a conversation about Steve Rogers along with Walters that ends up with a conclusion that Captain America must be a virgin as he had been very busy as the symbol; of the country.
When Walters just elaborates her theory to her cousin there is a giant spaceship that suddenly comes Infront of the car and leads Walters to a trashing the two onto the side of the road. This might be the reason that makes Walters the strongest She-Hulk as the blood of Banner get on her in this accident, and provides her powers. 
It's quite interesting, the spaceship gets huge attention from the fans online who also observed they it is very similar to the spaceship of Thor: Ragnarök on the planet of Sakaar. If you draw a comparison of the side of the spaceship by side, you are able to watch that the model is absolutely the same.
In Thor: Ragnarök, the spaceship that has owned by Grandmaster featured Jeff Goldblum. The ship was also revoked as Commodore and also even seen at the start of Avengers: Infinity war.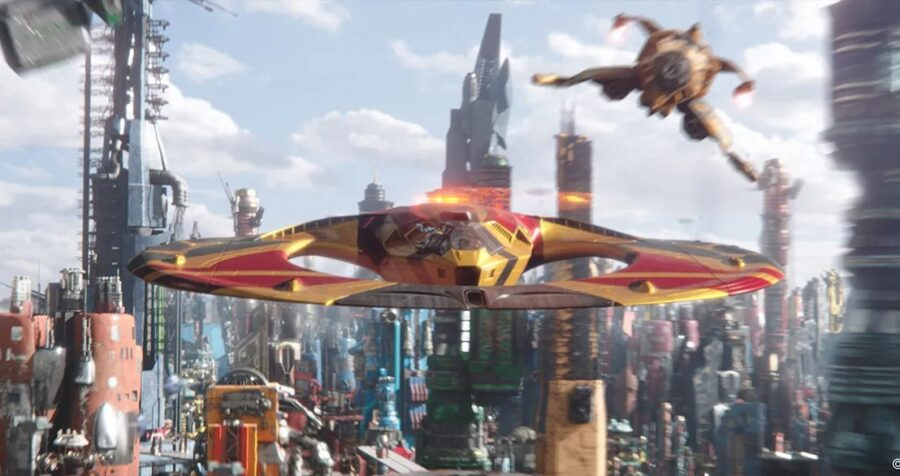 All we have seen is Thanos has destroyed the ship by using Power Stone, now it just has remained to see who also utilizing it and what thing back it into the earth. We are assuming the Grandmaster may be looking again for the fighter, or someone else is controlling it.
She-Hulk: Attorney at Law set to hit on 18th August on Disney+.
Here is the trailer:
Read More: House of Hammer: The docuseries reveals Armie Hammer's family's abusement