The popular and most controversial Indian talk show, 'Koffee With Karan' Season 7 comes at the seventh episode within two days. In the new episode, the guests will be two popular Bollywood actors Vicky Kaushal, and Siddharth Malhotra. Disney Finally released the funny promo. In the last episode, we were seen. In this show, Arjun Kapoor also opens up on social media criticism while his pictures are unable to perform well. He even was mocked due to his personal life, and physical features. Sonam also said her struggles with her weight, and how it's slowly influenced by mental stress.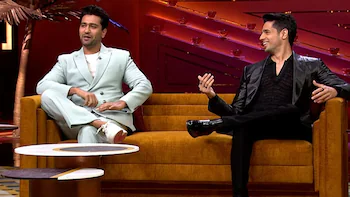 In the promo, the most highlighted part is we have seen Vicky and Karan have collaborated to make Siddharth consider a wedding with his rumored girlfriend Kiara Advani. The actor intelligently handles it, gives in, and just converts that manifestation to having a future with Kiara. The short promo certainly gives up that pertinent question and the excitement of fans.
The antenna of Bollywood Karan Johar will be seen confirming Sidharth is dating Kiara, and also asking him if he has ever thought about the future together or not. After watching this it seems that the proven power of manifestations is one of the ways the couch. Siddharth literally got pressed by the two on wedding confirmation with his rumored girlfriend, Kiara Advani. It's very difficult to melt the string-willed Sidharth Malhotra while he reared other plans. He said, " I manifest a brighter and happy future,".
Now come to the Vicky, as he was also teased by Karan, and Sidharth on the 'roka' with Katrina Kaif in the KWK. Vicky also exposes actually what Katrina thinks about shirtless images of him that he often drops on his Instagram, handle. The rumored couple Sidharth and Kiara are also set to come together for another romantic film after Shershaah titled, 'Adal Badal'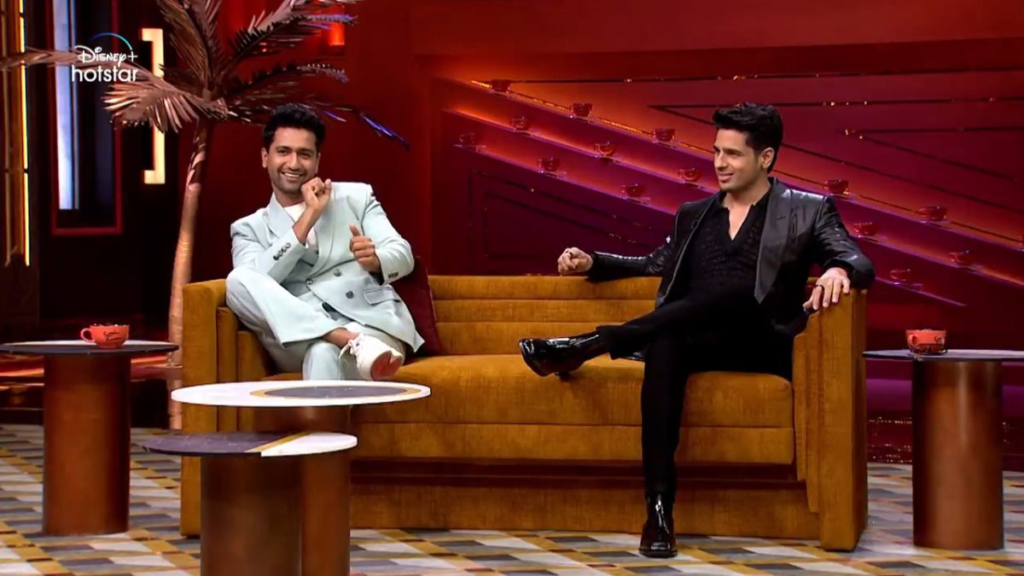 Koffee With Karan (Season 7: Episode 7): Release Date
Koffee With Karan Season 7 Episode 7 is set to hit on 18th August 2022. We all can see the latest episodes on Disney+ Hotstar if you have a subscription. the episode will be broadcast on 12:00 IST on Thursday. For the global fans, the latest episodes of KWK come on Hulu TV at 4:00 pm.
Here is the trailer:
Read More: Rocket Boys 2: The teaser of the second season reveals Pokhran Nuclear Test