The new M2 MacBook Air is still in high demand almost a month after its release, and supplies are still scarce. Customers may have to wait up to three weeks for only the basic configuration, according to Apple's online shop.
Apple and M2 MacBook Air Demand
For the entry-level model with 8GB of RAM and 256GB of SSD storage, Apple states that the MacBook Air will ship in the United States in two to three weeks. Shipping estimates for other configurations with various storage and memory options range from one to two weeks.
The delay comes at an inconvenient time because Apple is presently conducting a Back to School promotion for students getting ready for the autumn semester. The new MacBook Air's slim and lightweight design, along with the performance and battery life made possible by the M2 CPU, may make it a desirable purchase for students.
Apple has been experiencing supply chain issues lately, but things appear to be improving. Aside from the lengthy wait for the new MacBook Air, the majority of Apple's other Mac models are still readily accessible for shipping without a several-week wait.
The two exceptions are the most expensive Mac Studio and the 24-inch iMac with the M1 chip. According to Apple's shop at the time of writing, the Mac Studio is listed with shipment estimates of one month or longer, and consumers searching for an iMac face a three- to four-week delay.
Mac Business in Q3
Apple's Mac business had severe constraints in the third quarter of the year. According to Apple CEO Tim Cook, it was challenging to determine the exact demand for Apple's newest laptops because Mac supply was so low for the quarter.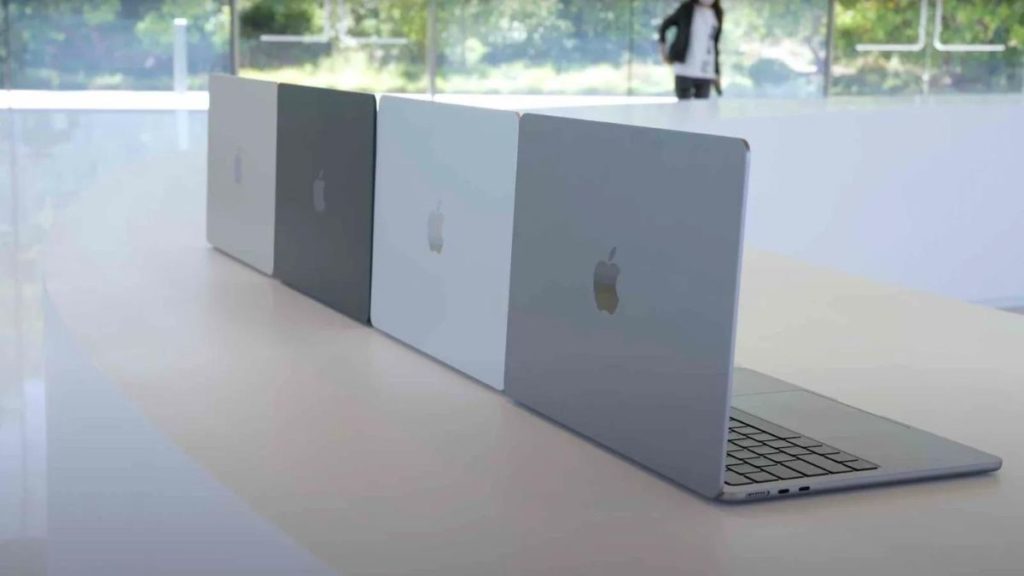 According to him, if you want to test the demand, you truly need the supply first. Since we were so far away from the previous quarter, we can only estimate what the demand was.
He further stated that they are aware of the state of the market, believe they have a compelling narrative with the Mac, have a very solid product for the back-to-school season, and will monitor their performance this quarter. In October, they'll report back. Mac revenue during the third quarter of 2022 decreased from $8.2 billion to $7.3 billion.
Read More: New 2-in-1 Laptops You Should buy in India as of August 2022