Since AMD has confirmed their attendance at Gamescom this year, it appears that the official Ryzen 7000 "Zen 4" & AM5 announcement will eventually happen there. According to the official NDA, AMD intends to make the complete announcement on August 29 at 8:00 PM ET, which nearly coincides with the event's scheduled dates of August 23–28.
According to the information we currently have, it appears like AMD will have a product release event later this month that will centre on the features and costs of its Ryzen 7000 "Raphael" family and provide motherboard manufacturers with the opportunity to publish the initial costs of their boards. This event will happen on August 29th, although Ryzen 7000 CPUs won't be available for purchase for another two weeks.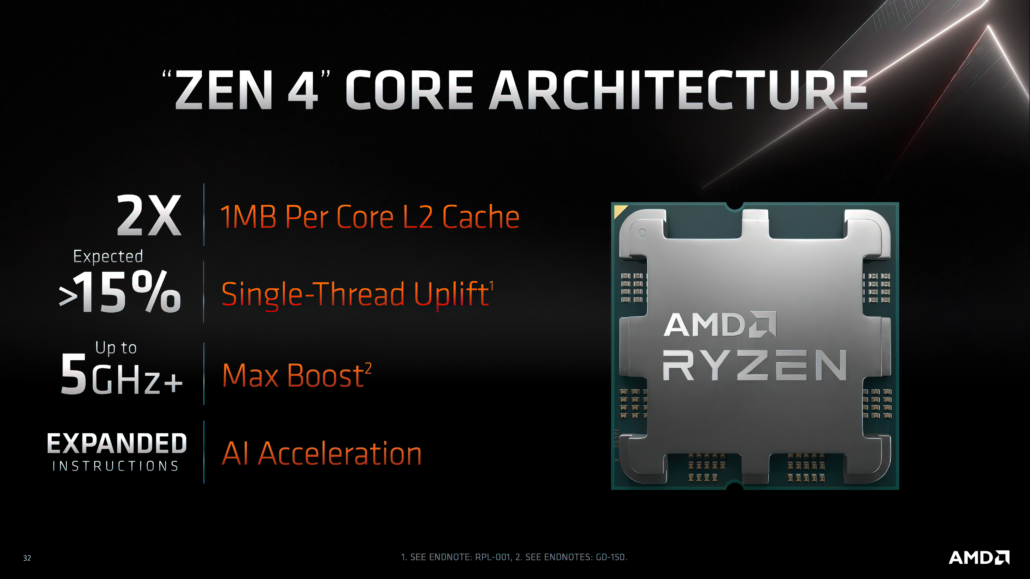 Product announcement: August 29, 2022 at 8:00PM ET / August 30, 2022 at 2:00AM CET / 8:00AM TW
Press embargo: September 13, 2022 at 9AM ET / 3PM CET / 9PM TW
Sales embargo: September 15, 2022 at 9AM ET / 3PM CET / 9PM TW
The first wave of AMD 600-series motherboards would concentrate on the more expensive X670E and X670 designs, with the B650E and B650 devices following a few weeks later (in late October or early November). The new CPUs will have a cutting-edge Zen 4 core architecture, which is anticipated to offer performance improvements over Zen 3 cores of up to 8% IPC, 15% ST (single-threaded), and 35% MT (multi-threaded).
AMD Ryzen 'Zen 4' Desktop CPU Expected Features:
Up To 16 Zen 4 Cores and 32 Threads
Over 15% Performance Uplift In Single-Threaded Apps
Brand New Zen 4 CPU Cores (IPC / Architectural Improvements)
Brand New TSMC 5nm process node with 6nm IOD
25% Performance Per Watt Improvement Vs Zen 3
>35% Overall Performance Improvement Vs Zen 3
8-10% Instructions Per Clock (IPC) Improvement Vs Zen 3
Support on AM5 Platform With LGA1718 Socket
New X670E, X670, B650E, B650 Motherboards
Dual-Channel DDR5 Memory Support
Up To DDR5-5600 Native (JEDEC) Speeds
28 PCIe Lanes (CPU Exclusive)
105-120W TDPs (Upper Bound Range ~170W)
AMD is also overclocking its next-generation CPUs to insane levels, with frequency caps of up to 5.8 GHz, 170W TDPs, and 230W PPT. In addition, the platform will feature Gen 5.0 PCIe slots, Gen 5.0 M.2 compatibility, DDR5 memory support (EXPO), and a new SAS Firmware suite that uses the DirectStorage API architecture.
Also read: