The trailer of Anubhav Sinha's film, 'Middle-Class Love' has been unleashed. The story highlights a boy who belongs to a middle-class family, chasing a better life. The trailer also follows this pattern. The new trailer clocks for three minutes that follow Prit Kamani who is very disappointed and also frustrated due to the bad nature of his father.
Life gives him opportunity while he pushed himself in a renowned university, and is drawn toward seeking a girl that's featured by Kavya Thapar.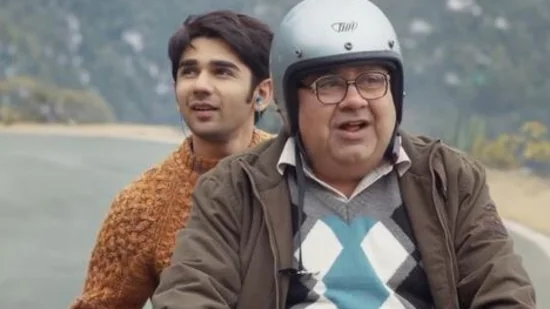 College life romance and the love triangle is two sides of a coin, that's this trailer already gives a hint of a love triangle with a spicy twist while Prit Kamani begins falling for another gut Eisha Singh, and the trio has started the journey of love, betrayal, and loss that mainly increases the tempo of the new story.
The new trailer begins with a voice-over who is speaking to us that a woman is behind every successful man, behind each middle-class family man there is his son or daughter who often provided tips on how to spend less money. The trailer dives deep into the typical middle-class family's living room and in the role of the father, we will Manoj Pahwa.
He is taking a slipper in his hand and scolding his son means Prit for spending more money. At this young age, the son tries to escape the misery of the middle class and ser on a rich girl whom he tries to make his girlfriend. 
Middle-Class Love: Cast
Middle-Class Love has been directed by Ratna Sinha who previously worked with Rajkumar Rao and Kriti Kharbanda and featured the rom-com drama Shaadi Mein Zaroor Aana. The film has made by Anubhav Sinha and Zee Studios with the music composer Himesh Reshammiya. Anubhav said, " I take pride in the fact that I have been able to introduce such talented, sincere and hardworking actors, who have no connections in the industry and also given them a space where they will be presented in a manner that will justify their talent."
Middle-Class Love: Release Date
The film has slated to release on 16th September 2022.
Here is the trailer:
Read More: Delhi Crime (Season 2): Shefali Shah and her team come into the field to cease the Growing Crime in the City