Reliance Jio and Airtel, two of India's top telcos, are keen to roll out their 5G services now that the 5G spectrum auctions are over. However, one telco's spectrum bids have analysts, the government, and even its competition perplexed.
Jio spent more than twice as much on its 5G spectrum bids, just over 88,000 crores, as Airtel did. Jio's total offer, however, has increased by two times due to the acquisition of 10 MHz of spectrum in the 700 MHz band by the Mukesh Ambani-led telco, which cost it over 40,000 crore.
Since this band is costly, Airtel and Vodafone Idea avoided it. Reliance Jio went all-in on 700MHz and paid approximately as much as Airtel did, for only one band. Reliance Jio's parent company Reliance Industries is resting on cash reserves and a surplus of close to 4.65 lakh crore.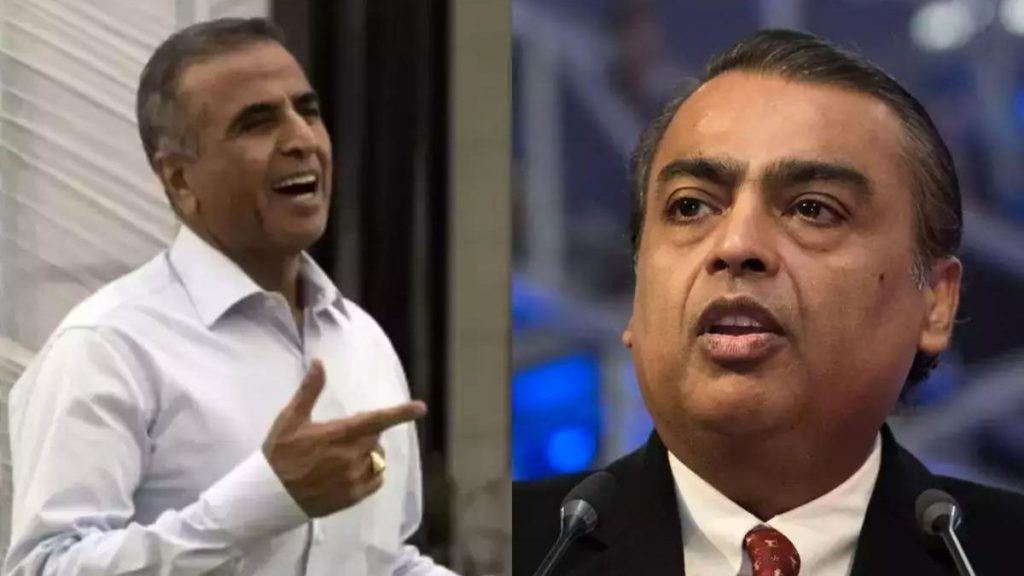 The primary query is, "Why?" Let's try to comprehend the potential driving forces that may have encouraged Jio to take a risk while its nearest competitor did not.
Jio 5G vs Airtel 5G: Who's Faster?
Jio's 5G strategy is to combine coverage with high speeds – without one, the other is useless. Imagine having access to 5G with low speeds, or a high speed 5G network that loses the signal every time you blink.
The 700MHz band gives Jio coverage, the 3.5GHz band gives it capacity and the 26GHz mmWave band gives it speed. Put together, these bands make for a 5G network that is fast and reliable, both.
Airtel, for now, is relying on its mid-band spectrum acquisitions to allow it to offer 5G services. Along with the 3.3GHz band, the telco has enough to get started, but analysts believe it might need to acquire spectrum in the 700MHz band at some point in time.
Sunil Mittal might have kicked the can down the road, for now, but he will have to pick it up one day.
Jio buying 700MHz band: Why?
When it comes to coverage, the 700MHz band is one of the finest. From tower to tower, its range can reach up to 8 to 10 kilometers. This provides better indoor coverage as well as the potential to quickly increase service in rural and remote areas of the nation.
According to a report from BofA Securities, Jio is now well-positioned to roll out standalone (SA) 5G after acquiring 700 MHz. SA 5G has the benefit of enabling the provider to offer truly low-latency applications like slicing. Given the scarcity of spectrum, its competitors find it challenging to offer this. The 700MHz band's drawback is that not many handsets in India now support it, thus Jio will need to work with smartphone manufacturers to build the ecosystem.
The report added that they believe Jio is better positioned than its competitors to provide differentiating offerings, even while 5G SA still lags in terms of devices, equipment, and application. This could aid the business in luring high-end clients away from rivals, thereby escalating competition at the high end.
Use of the 700MHz band
Jio can use the 5G network for things like remote surgery, drone applications, robotics, and other machine-to-machine activities thanks to the 700MHz band's low latency.
This puts the telco in a good position to provide its services to the enterprise market, which analysts predict will generate the majority of the revenue.
Additionally, compared to the 3.5GHz band's 1-3KM range and the 26GHz band's up to the 200-meter range, the 700MHz band's range is significantly longer at 8–10KM. Since Jio will initially require fewer towers as a result, it will be able to roll out its 5G network considerably more quickly, providing it an advantage against Airtel and Vodafone Idea.
According to Kotak Institutional Equities Research, if Airtel's coverage and network quality fall short of Jio's, it will have to purchase a 700MHz spectrum. The Sunil Mittal-led telco may benefit from this because it frees up cash reserves for the time being.
Furthermore, BofA Securities analysis said that although 700 MHz pricing appears expensive for India from a purchasing power parity (PPP) standpoint, it gives Jio a significant first-mover advantage in SA 5G deployment, which might enable it to steal high-end customers from competitors.
Read: MSI Introduces MEG Ai1300P PCIE5 which is the world's first complete ATX 3.0 PSU