FIFA 23 will release on 30th September 2022 worldwide. Ultimate Edition players will get 3 days early access to the game. The major update coming to the game is the introduction of cross-play. There are various other updated and improved features in the game as well.
Read: FIFA 23: Here are all the major new updates coming to FIFA 23 Ultimate Team (FUT 23)
EA Sports have been released the FIFA 23 beta version and have sent out the codes to selected players to test the game before its worldwide release. So, the ratings of some of the players have also been leaked.
FIFA 23 cover star Kylian Mbappe will be the highest-rated player in the game. The PSG star will have 92 rating. He will be followed by Real Madrid captain Karim Benzema and Liverpool player Salah on 91 rating. Cristiano Ronaldo has been downgraded to 90 rating.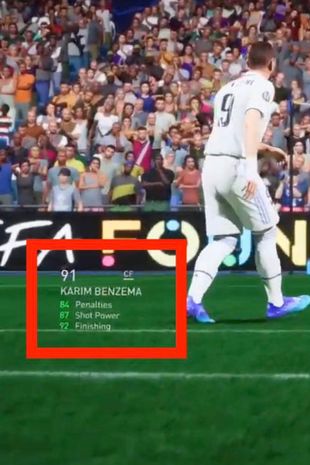 Lionel Messi and Neymar's rating is still unknown but it seems, that both of them will be 91 rated in FIFA 23. Lewandowski can also be the joint highest player in the game if he has a 92 rating, the same as his rating in FIFA 22.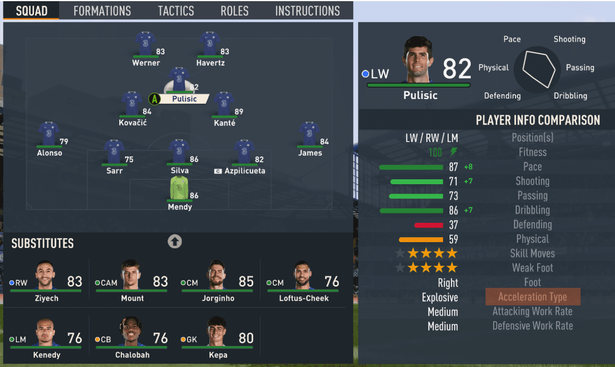 Earlier, the Chelsea players' rating was also leaked in one of EA Sports' videos.
FIFA 23: Player's rating leaked
N'Golo Kante

 (Chelsea) – 89 rated (-1)

Thiago Silva (Chelsea) – 86 rated (+1)
Edouard Mendy (Chelsea) – 86 rated (+3)
Jorginho (Chelsea) – 85 rated
Reece James (Chelsea) – 84 rated (+3)
Mateo Kovacic (Chelsea) – 84 rated (+1)
Hakim Ziyech (Chelsea) – 83 rated (-1)
Timo Werner (Chelsea) – 83 rated (-1)
Kai Havertz (Chelsea) – 83 rated (-1)
Mason Mount (Chelsea) – 83 rated
Christian Pulisic (Chelsea) – 82 rated
Cesar Azpilicueta (Chelsea) – 82 rated (-1)
Kepa (Chelsea) – 80 rated (+1)
Marcos Alonso (Chelsea) – 79 rated
Ruben Loftus-Cheek (Chelsea) – 76 rated (+1)
Trevor Chalobah (Chelsea) – 76 rated (+3)
Kenedy (Chelsea) – 76 rated (-2)
Malang Sarr (Chelsea) – 75 rated (+1)
You can now pre-order the game:
Xbox Series X – https://amzn.to/3zC2FIn
PlayStation 5 – https://amzn.to/3BtRK4y