The DDR5-6000 memory range appears to be the ideal spot for AMD's Ryzen 7000 Zen 4 CPUs, enabling a 1:1 IFC ratio. According to the sources, the red team hasn't yet given its partners permission to disclose any information regarding EXPO or Raphael overclocking.
AMD's motherboard partners have shown off some amazing AM5 designs for Ryzen 7000 "Zen 4" CPUs that should enable great overclocking and memory support. We have both good and bad news when it comes to the case's cause, according to the sources.
Good and Bad News
As we already know, the AMD Ryzen Desktop CPUs feature three distinct clock speeds as a part of their internal memory structure, these include:
Infinity Fabric Clock (FCLK): Controls how quickly CPU cores can interact with SOC controllers (e.g. PCIe, SATA, USB) and across CPU dies.
Memory Controller (UCLK): Controls how quickly the memory controller may ingest/exgest orders from RAM.
Memory Clock (MCLK): The frequency of the main system memory.
The Ryzen 7000 "Zen 4" desktop CPUs from AMD will continue to be in this state. The new Extended Profiles for Overclocking (EXPO) technology, which is also known as Extended Profiles for Overclocking and is a redesigned XMP design for the upcoming AM5 CPU generation, will be one significant improvement for the Zen 4 chips for consumer platforms.
DDR5 RAM overclocking on Raphael CPUs has already been noted by AMD's technical personnel, but motherboard suppliers aren't authorized to discuss it until later this month.
AMD and DDR5
From what we have learned, it looks like AMD's Ryzen 7000 Zen 4 CPUs will most definitely have DDR5-6000 as their sweet spot, allowing a 1:1 IFC ratio. A 1:1 ratio means that the memory is running with the same frequency as the memory controller on the processor and that should offer a best-case scenario.
With Alder, Intel has divided the memory ranks into two groups: a 4:1 model known as Gear 4, and a 2:1 mode known as Gear 2, which is the standard for DDR5. A 1:1 has the advantage of enabling reduced latencies and balanced speed, but a greater ratio enables better overclocking, and quicker data transfer rates, but at the expense of terrible latencies.
AMD Ryzen 3000 "Zen 2" Ideal RAM – DDR4-3800
AMD Ryzen 5000 "Zen 3" Ideal RAM – DDR4-4000
AMD Ryzen 7000 "Zen 4" Ideal RAM – DDR5-6000
Additionally, it appears that X670E/X670, although being made for overclocking, won't receive the finest motherboards for overclocking RAM because those are earmarked for the B650E chipsets.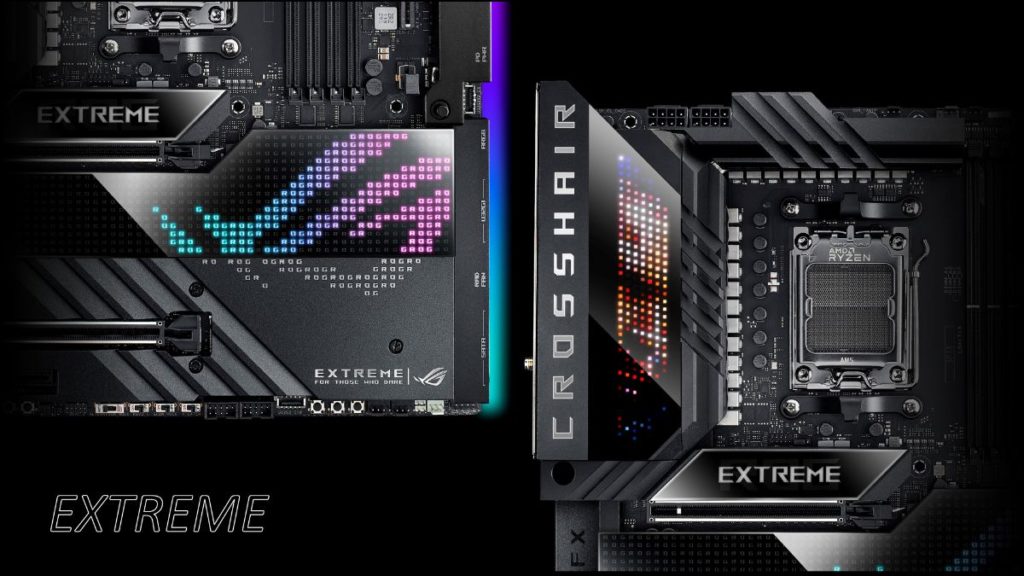 We will have to wait a while before we can see that motherboard in use, but Gigabyte announced that it will be available with two DDR5 DIMM slots on a B650(E) chipset. For Ryzen 7000 "Zen 4" CPUs, the X670E and X670 boards will support both overclocking and undervolting, but AMD will choose to what extent this is permitted.
About the Bad Portion
We did note at the start that there is a negative aspect to this news as well. So, even though AM4 has been around for approximately 5 years, many motherboards still have AGESA firmware issues.
We also observed that early DDR4 memory support wasn't as quick and that more upgrades were necessary before the platform reached a stable state. The same will apply to AM5, which is AMD's first platform to support the more recent memory standard and represents a new beginning for DDR5 memory.
Read More: Unity and Microsoft join hands for better Xbox game development