According to rumours, the upcoming Deus Ex game aims to outperform Cyberpunk 2077. Fans have been anticipating sequels to franchises that Square Enix casually dropped, including Deus Ex and Legacy of Kain, ever before Embracer Group purchased what was once Eidos Montreal from Square Enix. Embracer teased sequels and remakes for Deus Ex and other cherished IPs shortly after the deal, knowing how much these titles meant to fans.
Deus Ex was an action role-playing game with a cyberpunk setting. Its main selling point was how the player could apply cybernetic enhancements to strengthen and unlock new skills for their character. Deus Ex offered gamers a great experience, but sadly, like many other Eidos games that aren't titled Tomb Raider, it never acquired the funding it required to become wildly popular. After Deus Ex: Invisible War's apparent economic and critical triumph in 2003, the series wouldn't see another instalment until Square Enix's 2011 release of Deus Ex: Human Revolution, a soft relaunch.
Even though Human Revolution and its sequel Deus Ex: Mankind Divided appeared to be doing well on both the critical and commercial fronts, the combined 12 million units they sold fell short of Square Enix's sales targets, forcing them to put the Deus Ex series on hold.
Industry insider Jeff Grubb reportedly made some intriguing comments concerning the future of Deus Ex, according to a recent PlayStation LifeStyle article. Grubb said that Embracer Group was interested in coming back to Deus Ex on the most recent episode of Giant Bomb's Game Mess Mornings broadcast. "We don't know what to expect from an Embracer-owned Crystal Dynamics, Eidos Montreal. It's early, the rumblings I've heard… they want to get right back into [Deus Ex]."
Additionally, according to Grubb, the team had high expectations for Deus Ex to surpass the ironically-inspiring video game Cyberpunk 2077, which also had high expectations.
They want to do what Cyberpunk 2077 couldn't – that's the word going around," Grubb continued, "It's so early, who knows what that will turn into but that was probably not even… there was no possibility of that conversation to even begin under Square Enix, right?"
Due to Cyberpunk 2077's disappointing performance, many fans still consider Deus Ex to be the pinnacle of the cyberpunk genre. It will be interesting to see if a new Deus Ex game performs any better.
Fans will likely concur with Jeff Grubb that no one knows what to anticipate from a Deus Ex game produced by Embracer. While this might be the case, Embracer already has a solid reputation for faithfully recreating errant series. Great examples are the numerous successful comebacks under flagship subsidiary THQNordic.
Darksiders 3 and its unconventional isometric spin-off Darksiders: Genesis has both achieved some success for the Darksiders series, while the SpongeBob SquarePants: Battle for Bikini Bottom – Rehydrated remake has found economic success and favourable fan reaction despite mixed reviews. With AEW: Fight Forever, THQ Nordic and Yuke's are reuniting to bring back retro-style wrestling games with an emphasis on gameplay and creation rather than visual appeal.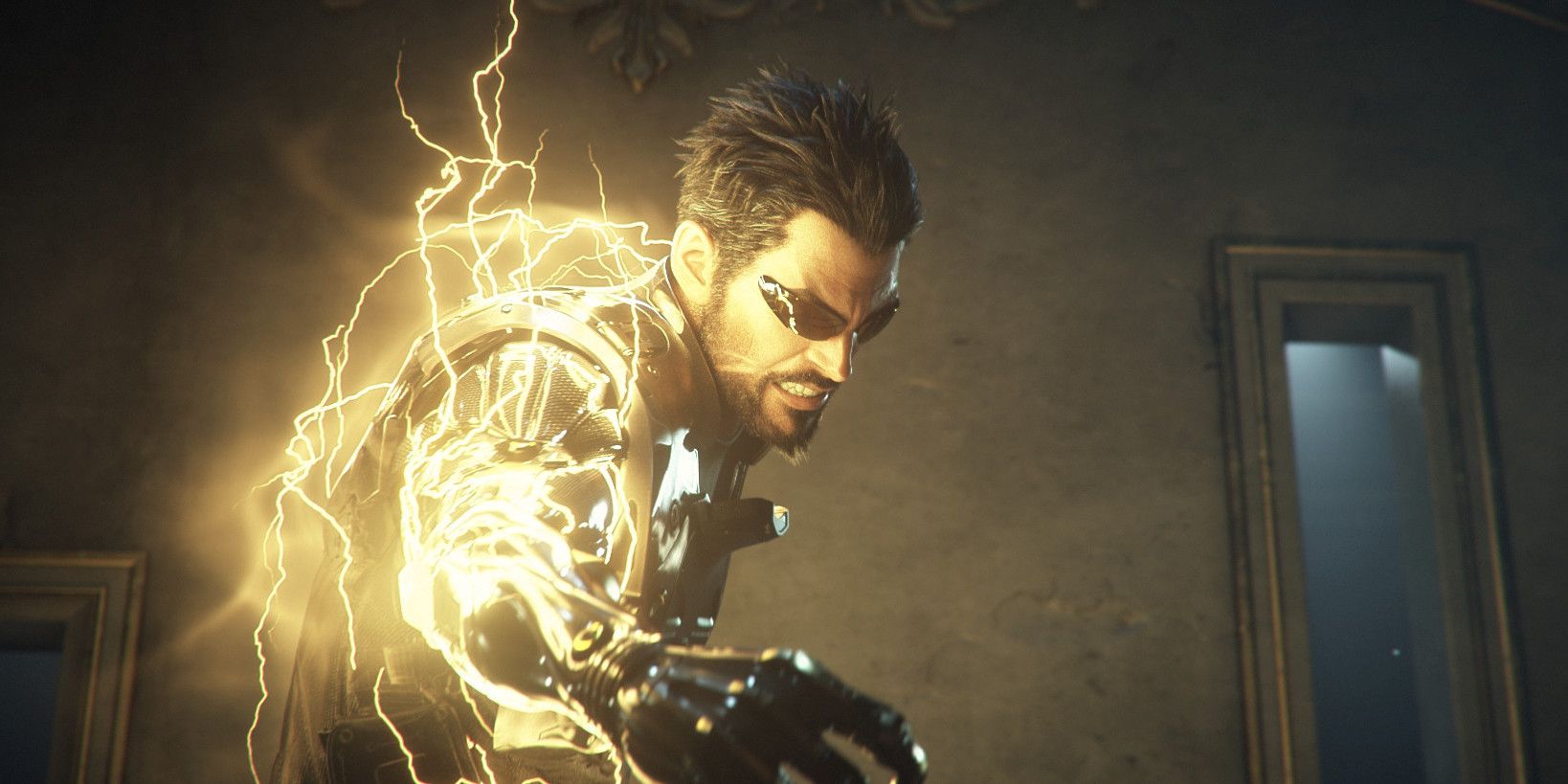 It would appear that the future of Deus Ex and other former Eidos IPs are in good hands thanks to a large number of brilliant developers from Eidos and Embracer's commitment to faithful franchise follow-ups. Even while it's unclear what shape the Deus Ex series will ultimately take, the goal to outperform Cyberpunk 2077 guarantees that there will at the very least be enthusiasm in the production. If Embracer is successful in achieving this challenging goal with Deus Ex, perhaps other of Eidos's neglected IPs will follow suit.
also read:
Assassins Creed might be getting at Iron-Man Themed Armor