The Spanish club giants Barcelona are in the final preparation mode for the new season. Xavi's Barca has already set up a good-looking squad with competitive approaches inside the team. Here we are talking about their competition in the wings.
Barcelona have set up a strong wing team for the new season, which is a crucial aspect of a team's attacking culture. In both the wings, the team has various strong options.
Barcelona wingers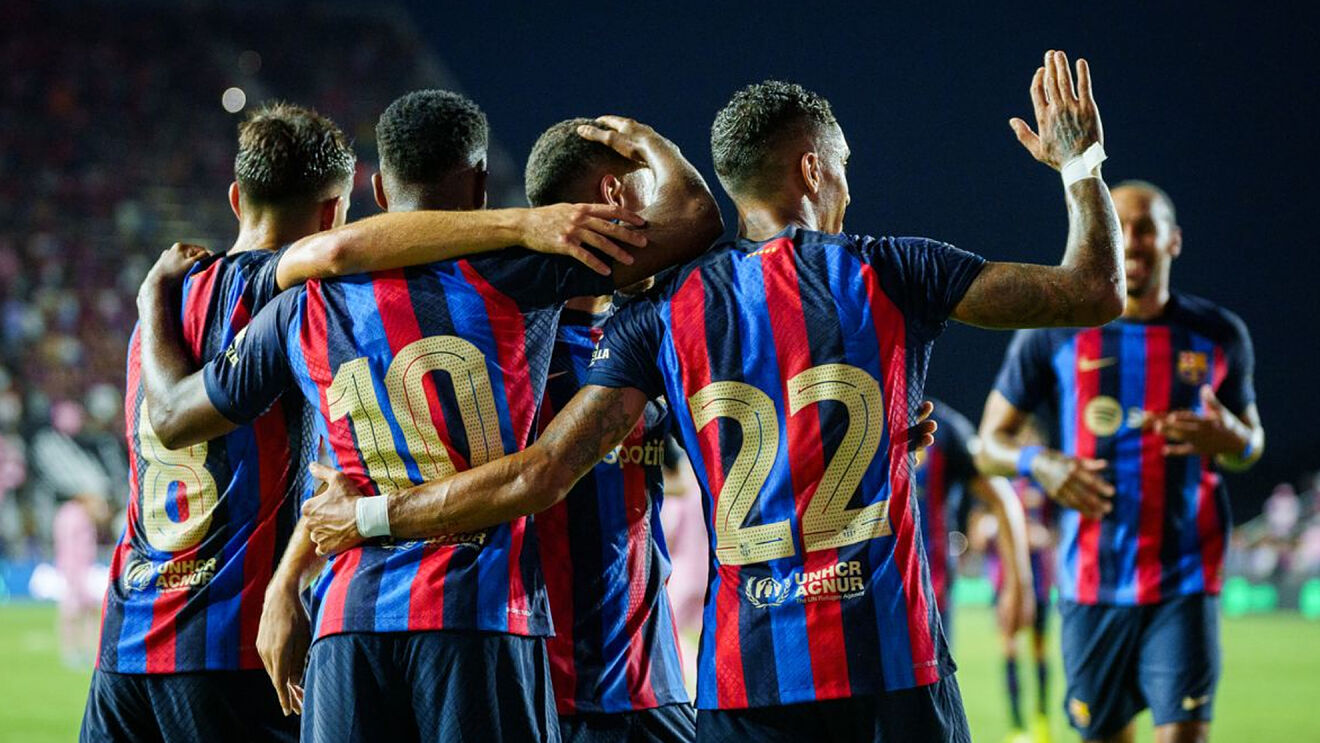 On the left wing, Barca have talented youngsters like Ansu Fati, Ferran Torres and Ez Abde. Meanwhile, the much experienced Ousmane Dembele and Raphinha are available for the right-wing options. These are the names of wing specialists as the club has more options for the wings.
Left-wingers: Ansu Fati, Ferran Torres, Ez Abde.
Right-wingers: Ousmane Dembele, Raphinha.
Other wing options
The centre-forward Memphis Depay can also play the left-winger role, while another striker Pierre-Emerick Aubameyang can also effectively play in both wings.
As the Polish star Robert Lewandowski is expectedly to handle the centre-forward role for the major part of this season, we can expect to see experienced Depay and Aubameyang in winger roles in some crucial situations.
Another forward Martin Braithwaite, who is staying at the club until getting paid fully, can also be a strong option for the left-wing. However, the sour relationship between him and Barca is likely to be a big issue as currently, we can't expect him as a strong option for the club.
Present status with other best options
Xavi's Barcelona has a fine forward line set up between Torres, Aubameyang and Dembele. In the last season, while Aubameyang effectively handled the centre-forward role, the right-winger Dembele was their top playmaker, and Torres emerged as a strong left-wing option. Also, we are not forgetting Depay's versatile roles in the forward line, including strong centre-forward and left-wing options.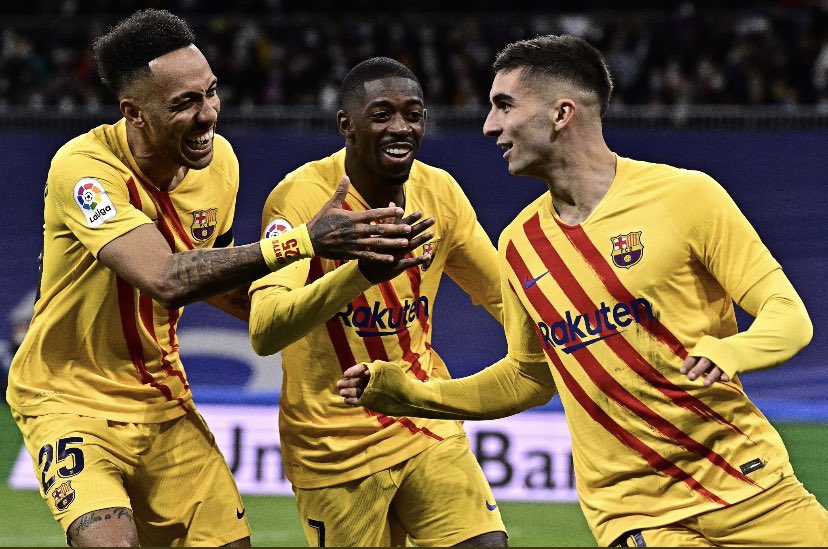 However, the addition of Lewandowski to the squad for the new season has made the Barca forward line more competitive. While Lewandowski will be a primary target for the centre-forward options, it will be fascinating to see how Aubameyang and Depay fit in the squad.
While Torres mainly has to fight Depay for the left-wing position, Dembele has now a strong competitor for the right-wing option as Raphinha.
Last season, Xavi also tested his wing and other front lines with some interchangeable experiments among the forwards. We can expect some similar experiments this upcoming season, which will clear their forward line picture with time progress.
Barcelona will start their 2022/23 season with their opening game of the new La Liga season against Rayo Vallecano at home on August 13.