Amazon Prime Video has been doing sports documentaries for a long time now and we have been a fan of it because it portrays the ups and downs during success or failure. While the team has been making All or Nothing series for Premier League clubs for a long time now, from Manchester City to Leeds United and more.
Being a sports addict I have watched all of them and was quite interested to see this time around which football club's sports documentary could be released. Last month Amazon Prime Video Sports dropped the teaser of All or Nothing: Arsenal, yes, the series on the legendary football club Arsenal FC.
This football club has been a legendary club that has produced legends like Thierry Henry, Patrick Vieira, and others, been in the Champions League always but in the last few years the North London club has struggled a lot. However, since Kroenke Sports & Entertainment have taken over the club, they are making a lot of changes to bring back the glory to the club.
Since the 2015-16 season, they have continuously lost the top 4 spots in the Premier League, losing on Champions League football as other giants like Manchester City, and Tottenham Hotspur have risen in the last few years. So, practically get into the elite member of the toughest football league, you need to have quality and brains.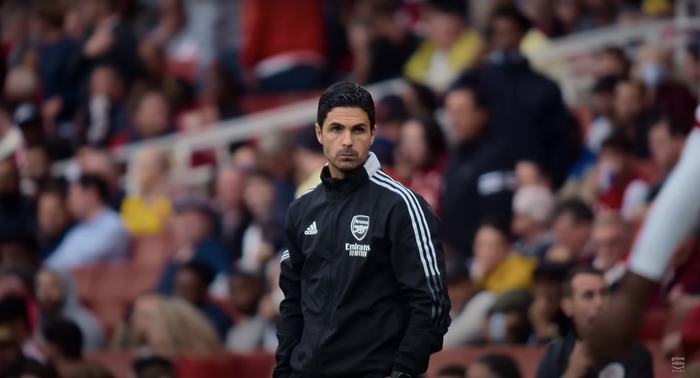 For this, they brought Mikel Arteta as the manager from the 2019–20 season and the journey so far hasn't been easy but here in this sports documentary, will be focused on the last 2021-22 season where Arsenal claimed the 5th spot in the Premier League. Here we see how Mikel Arteta faced the difficult challenge to unite a young group of footballers to challenge the elite football teams of the Premier League.
This All or Nothing Arsenal documentary will be released on 4th August 2022, i.e. today, on Amazon Prime Video which contains 8 episodes but fans will be able to see three episodes in a week, so today only the first three episodes of the documentary have been aired. I have also been able to those episodes and my reaction truly is amazing and more lifelike.
Obviously, you know any All or Nothing documentary has phenomenal narration and timing to make it enthralling for sports fans, this has been continued in the All or Nothing: Arsenal as well. From the first, we see how Arteta and Arsenal's backroom worked on the transfers and brought in players like Aaron Ramsdale, Ben White, Takehiro Tomiyasu, and others to strengthen their team.
Also, we see the struggles and how Arteta deals with young talents like Bukayo Saka and Emile Smith Rowe who have been into the team as the Arsenal pedigree. The documentary does really highlight how Arteta used his talent to convince his players even after a difficult start they had to the 2021-22 season and again maintain an unbeaten run.
Then again getting thrashed by Liverpool in Anfield and coming back strong, this series reflects everything we saw last season along with what actually happened in the backroom. With the firm decision to drop Aubameyang as the club captain or drop Bernd Leno as the first team goalkeeper, Arteta has been firm to rebuild his team without any compromises.
While the first three episodes have intrigued me about what will happen next, I am sure you football fans will enjoy the sports documentary as I did. Now, if you are an Arsenal fan, this All or Nothing: Arsenal is a must because this I feel was necessary to showcase how this legendary football club is bouncing back to bring back the lost glory.
Watch now from here: https://amzn.to/3JsxjHg