Koffee With Karan, the popular talk show hosted by Karan Johar come with a new season that dills with unraveling fun, candid sides of celebrities. This time the show just stepped into season 7 Episode 5 invites a huge name in the entertainment industry, Aamir Khan, and Kareena Kapoor Khan. The who is literally known as a big part of the show giving some hints about the conversations around the industry, and their style statements.
We have not seen many Aamir Khan come to the reality shows, this time the actual bonding of Aamir Khan with Karan Johar gets the limelight as the former unveils a ' no holds barred personality on the show. Aamir Khan said, "Whenever you do your show, someone or the other cries"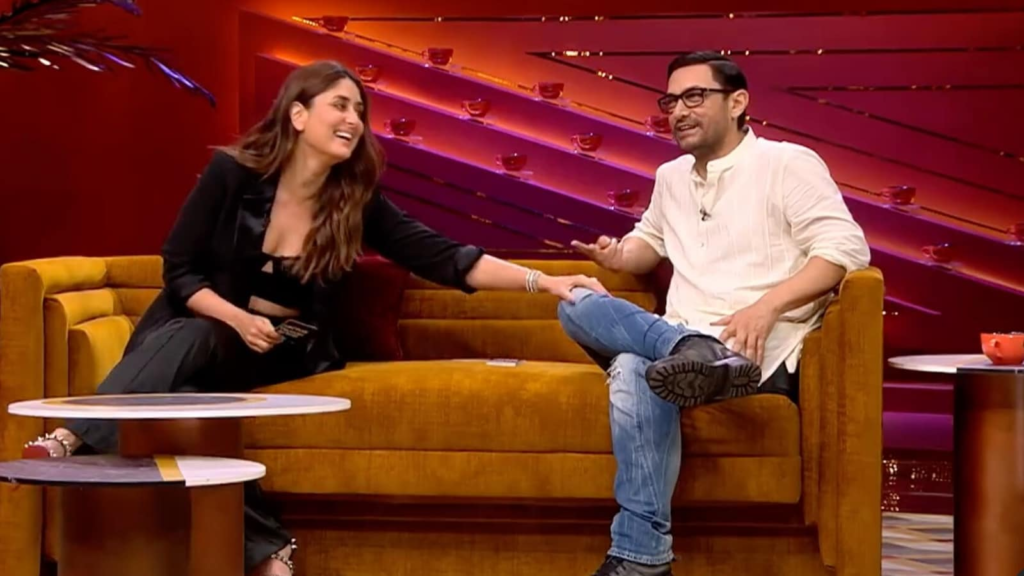 Kareena Kapoor Khan becomes strict on her reputation as Bollywood's diva and brings to the episode along with her most iconic sense with the others. She unveils some points as how Aamir ends a film in over 200 days while Akshay Kumar is able to manage the same for 30 days The two renowned stars on the couch, the episodes really a promising viewer on the secrets of the celebrities, leg-pulling, and many more.
In this episode we will also see Kareena Kapoor Khan in her Pooh avatar while asking about the fashion sense of Aamir Khan, this episode is going to be super entertaining, it's true that some questions put celebrities in trouble for saying some secrets.
The fifth episodes also contain the spiciest rapid fire as always brings fans very close to his stars.
Koffee With Karan (Season 7- episode 5): Release Date
Hotstar Specials 'Koffee With Karan Season 7 Episode 5 will hit on 4th August means tomorrow only o Disney+ Hotstar.
Here is the trailer
Read More: Partner Track: Arden Cho coming with a new Romantic love Drama series