OnePlus has had an amazing year in terms of sales so far, though it has had to endure multiple hurdles along the path, the brand has done exceedingly well in the Indian market and as per the latest report, the company has secured the first position in the premium segment and the mid-range segment in the sub-continent.
OnePlus has a whopping 28.5% of market share in the Indian market:
The latest statistics arrive courtesy of MySmartPrice's Smartphone Consumer Report, which was based on the user searches on their site. The database states that the Oppo-owned brand has overcome the tough competition in the premium and mid-range smartphone segment in the region.
The data was collected from over 10,000 respondents and it showcases the ownership share in the range of Rs.30,000 to Rs.50,000. Out of the total respondents, 28.5% of them owned OnePlus devices while Samsung and Vivo followed the brand as Oppo and Xiaomi were other notable companies on the list.
In the under Rs.40,000 segment, the 10R was the most preferred model while the Vivo V23 Pro and Realme GT Neo3 were other devices that ranked behind it.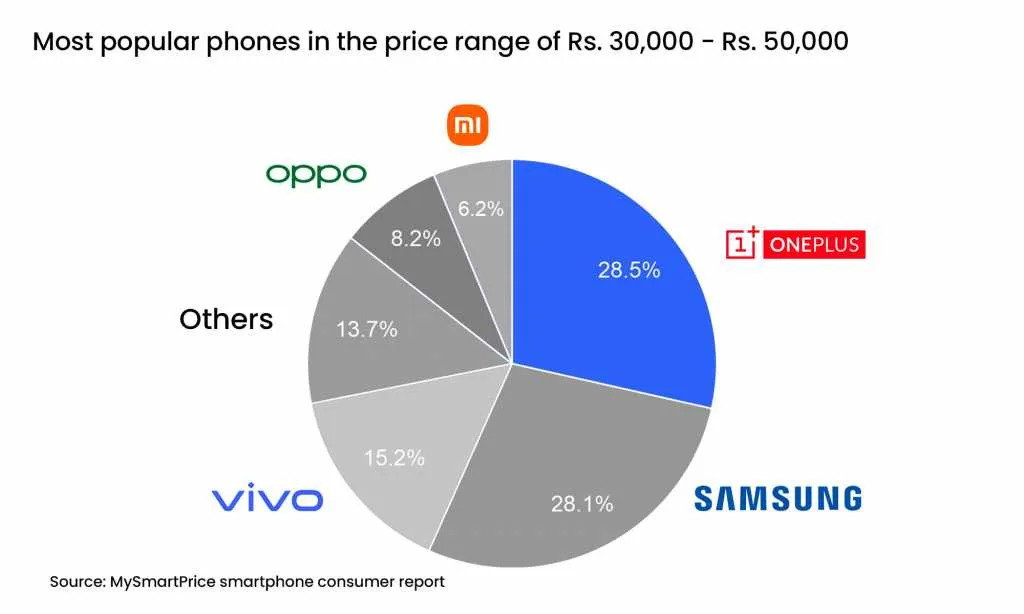 In the premium category, the 10 Pro ranked second in the Rs.50,000 and above segment while the Xiaomi 12 Pro ranked first and the Galaxy S22 Ultra came in at third.
Also read: