The 35-year-old four-time F1 champion German racing driver Sebastian Vettel has announced his retirement at the end of the ongoing season.
Vettel currently serves for Aston Martin since the 2021 season. Ahead of the Hungarian Grand Prix, Vettel announced his retirement after completing the ongoing 2022 season.
The Aston Martin driver stated, "The decision to retire has been a difficult one for me to take, and I have spent a lot of time thinking about it; at the end of the year I want to take some more time to reflect on what I will focus on next; it is very clear to me that, being a father, I want to spend more time with my family.
"But today is not about saying goodbye. Rather, it is about saying thank you – to everyone – not least to the fans, without whose passionate support Formula 1 could not exist."
Sebastian Vettel's F1 career
Sebastian Vettel made his F1 debut in the 2007 United States Grand Prix with BMW Sauber. In July 2007, he joined Toro Rosso.
In his F1 career, Vettel has also served for Red Bull (2009-2014) and Ferrari (2015-2020) before signing a two-year contract with Aston Martin in 2021.
In his F1 career, Vettel won his first race in the 2008 Italian Grand Prix, which was also his first podium finish. At the age of 21 years and 73 days, he then held the record of the youngest podium finish as well as the youngest to win an F1 Grand Prix.
Vettel has won 53 F1 races to date, while his last victory came in September 2019 during the Singapore Grand Prix for Ferrari.
In 2010, Vettel won the F1 World Drivers' Championship title for the first time. With that title for Red Bull, the German driver became the youngest to win the World Drivers' Championship (at the age of 23 years and 134 days). He is still holding this record.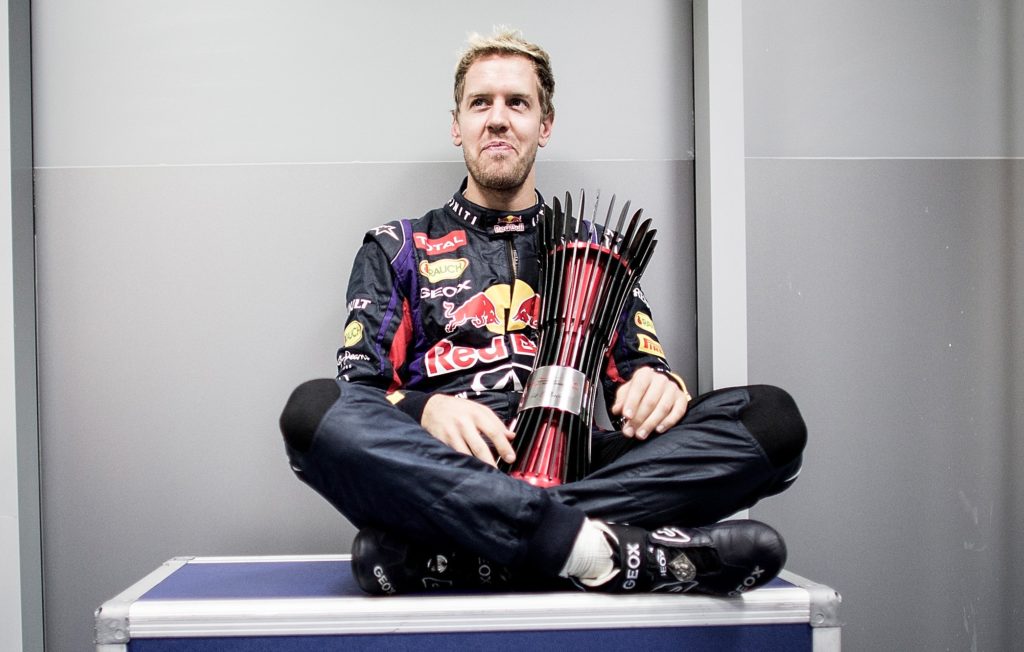 As a Red Bull driver, Vettel won four successive F1 World Drivers' Championship titles between 2010 and 2013.
In the F1 World Drivers' Championship, Vettel finished as runners-up thrice (2009, 2017 and 2018) and third-best once (2015).
Vettel achieved his last Podium finish in the 2021 Azerbaijan Grand Prix in June. In the ongoing 2022 F1 season, the German is standing in 14th position in the World Drivers' Championship table.