The record eight-time UEFA Women's Championship winners Germany Women advanced to the semi-finals of the UEFA Women's Euro 2022 after beating Austria Women by 2-0.
Last Thursday (21st July) night, Germany Women and Austria Women met in the second quarter-finals of the UEFA Women's Euro 2022 at Brentford Community Stadium (London). While the midfielder Lina Magull scored the first goal of the game in the 25th minute, skipper Alexandra Popp secured the victory with a goal in the 90th minute.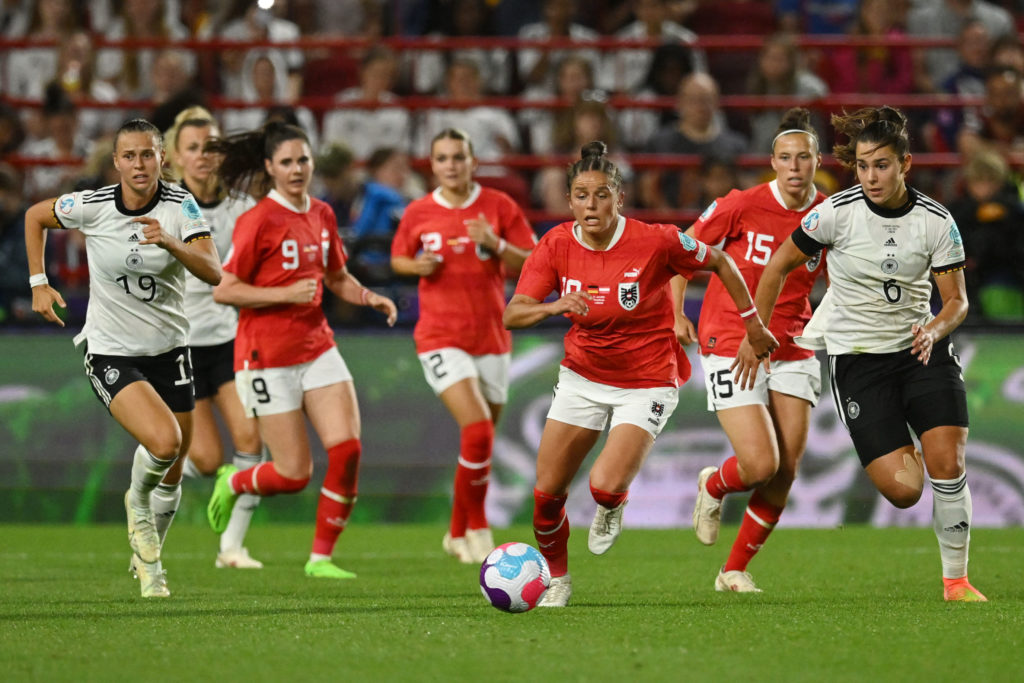 Germany Women vs Austria Women: 1st half
It was a hard night for both teams due to the multiple woodworks. The Group A runners-up Austria started competitively as they were so close to taking a lead in just 13 minutes. During a corner, defender Marina Georgieva's header unluckily hit the post.
Klara Buhl's pass to unmarked Magull helped the record-time UEFA Women's Championship winners earn the lead of the match. While captain Popp deliberately left Buhl's pass for Magull, the calm Bayern Munich midfielder comfortably netted the ball without providing any chance for the opponents. It was her second goal of this tournament.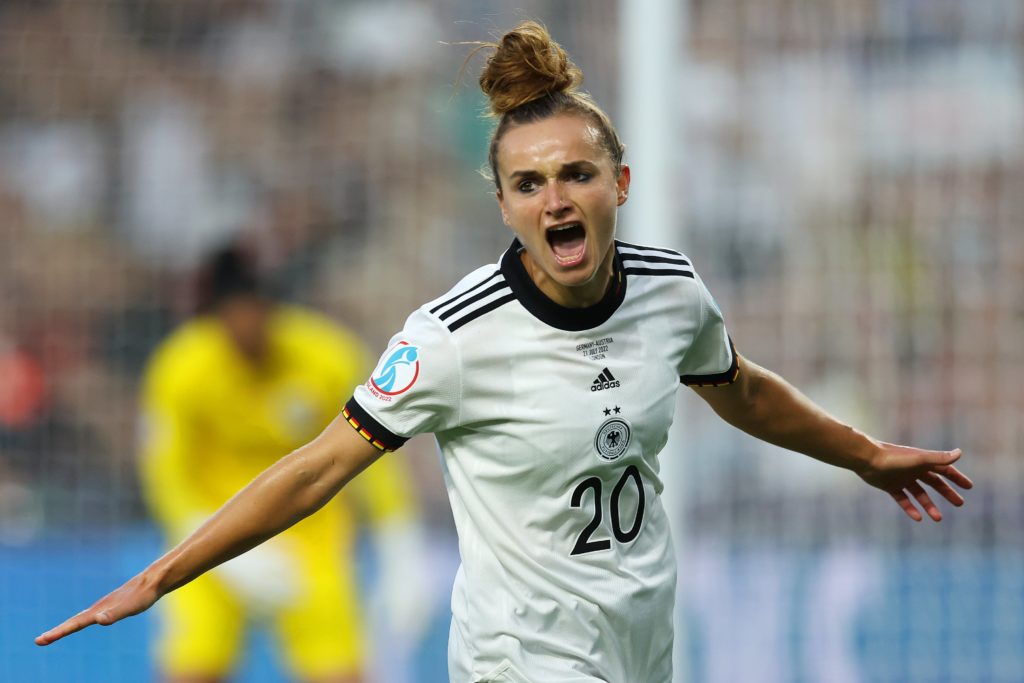 Germany Women vs Austria Women: 2nd half
On the 14th second of the second half, German Giulia Gwinn's grounded shot hit the post.
In the eighth minute of that second half, Austrian midfielder Barbara Dunst got the ball from the German goalie, and her brilliant shot from a 35-yard distance hit just the top of the post.
Five minutes later, Austria had another unlucky moment as Sarah Puntigam's shot from inside the box hit the goalpost.
In the 78th minute, Buhl tried her luck with a shot just from outside the box, which hit on top of the post.
In the final minute before the additional time in the last half, Austria conceded a goal in an unfortunate way. Austrian goalie Manuela Zinsberger went for a long shot, but the German captain Popp's incredible attack blocked that delivery and entered the goal without any interruption. With that stunning goal, Popp is now standing in the second position of leading goal-scorer of UEFA Women's Euro 2022 with four goals (English Beth Mead has scored five goals).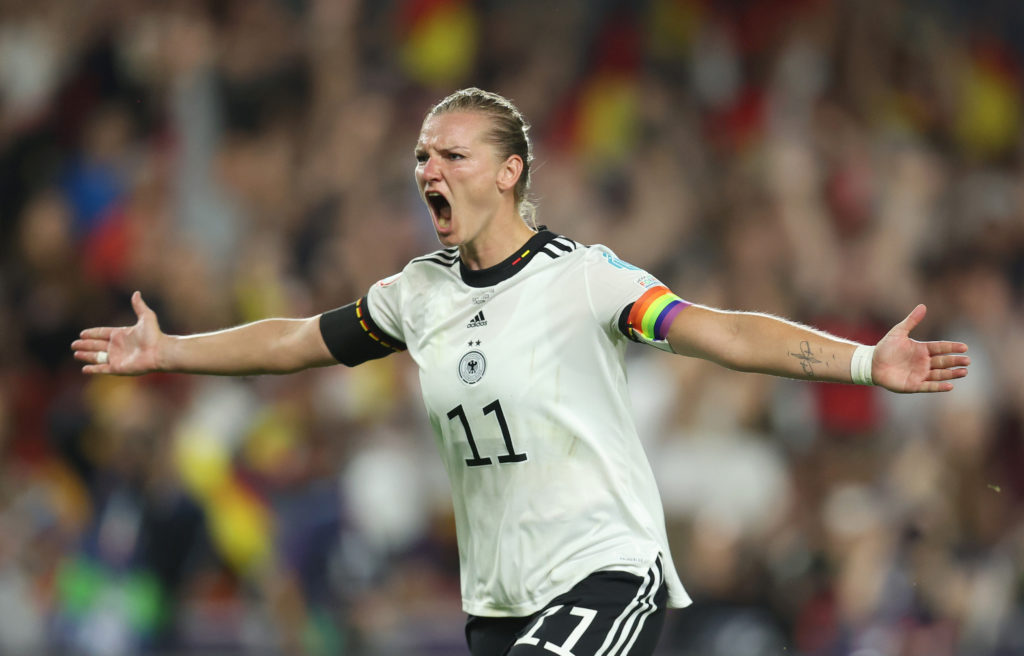 Germany Women's semi-final opponents
Germany will now play the second semi-final of UEFA Women's Euro 2022 on 27th July. Their opposition to this upcoming match will be the winners of the fourth quarter-final between France Women and Netherlands Women, which is scheduled on Saturday (23rd July) night at New York Stadium (Rotherham).