On Tuesday Netflix confirms the loss of million subscribers in the second quarter of 2022.  the streaming giant lost many subscribers. The first quarters of the year revealed the loss of 200,0900 subscribers.
However, Netflix the losing of 970,000 customers between April and July had actually very less than it was expected. The chief executive of the firm Reed Hastings said to BBC stranger Things comes as a saviour of the company unless there will be more loss of subscribers.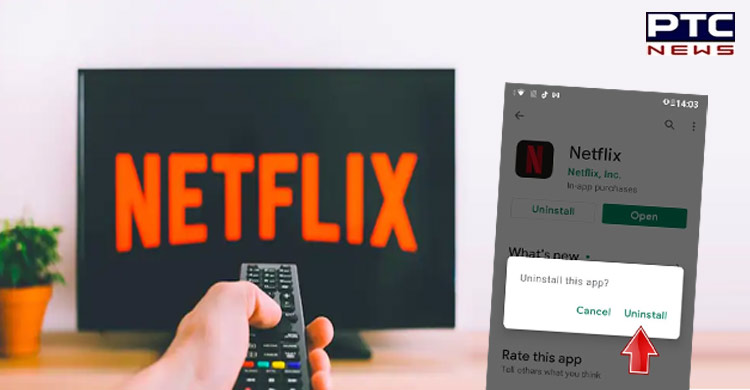 In the history of Netflix, these were the biggest losses. The maximum cancellation come from US and Canada in Europe. While the first time the company reported about the loss of subscribers was first in 2011, it had declared there will be advertising on the streaming platform. 
The streaming Giant also got mixed reactions from the public when it declared about cracking down on password sharing. the director of product innovation, Chengyi Long told in his blogpost, announcing the new features adding some of the extra members and homes in a few regions:
"Over the last 15 years, we've worked hard to build a streaming service that's easy to use, containing for people who can travel or live together. It's great that our members live Netflix movies and TV series so much that they want to share them more broadly. But today's widespread account sharing between households undermines our long-term ability to invest in and improve our service. So, we've been carefully exploring different ways to share their account to pay a bit more. In March 2022, we launched an "ass extra member" feature in Charlie, Costa Rica, and Peru. From next month, we will launch an alternative "add a home" feature in Argentina, the Dominican Republic, El Salvador, Guatemala, and Honduras."
The company also discussed its plans to collaborate with Microsoft at a cheap rate that contains ads. The new plan just cost 410 in the US. Now we have to wait to see what changes Netflix planned in India.
A big thanks for the source.
Read More:  Virgin River (Season 5): Everything We Know about the Renewal of Netflix's romantic drama series