For AMD's Ryzen 7000 Zen 4, MSI will introduce its version of screwless M.2 SSD fixes in forthcoming 600-series motherboards. The MSI Screwless M.2 Shield Frozr and EZ M.2 Clips are the foundation of the system. The patent-pending designs from MSI don't need any screws or tools.
At Computex 2022, MSI first unveiled the M.2 slot(opens in new tab) concept. A set of photographs provided by Twitter leaker chi11eddog(opens in new tab) show an overview slide with numerous claims made by MSI concerning the usability of their Screwless M.2 Shield Frozr. A few examples also demonstrate how to use the install system and operate the spring-loaded lock.
Some pre-fixed posts will be available on upcoming MSI motherboards with Screwless M.2 Shield Frozr heatsinks to make installing an M.2 SSD and heatsink simpler. Readers with experience installing bare M.2 SSDs will be familiar with the process of pivoting in the M.2 stick and then screwing down the other end. When compared to other PC construction tasks, it isn't difficult, yet MSI engineers and marketing must have thought it is a challenge.
With the new MSI system, you must first angle the M.2 teeth slightly in the motherboard socket. The u-shaped cutout will then be brought into alignment with an MSI EZ M.2 clip by pulling down the other side of the SSD. To lock the M.2 SSD down flat, turn this clip. It closely resembles the fixing technique for the Asus ROG M.2 latch.
MSI doesn't stop there; you still need to install their M.2 heatsink, which will be even more crucial when high-speed PCIe 5.0 SSDs are introduced on next-generation PC platforms.
Another screw-free, tool-free fastening technique for the heatsink is provided by MSI and is known as MSI Screwless M.2. It resembles the initial M.2 SSD installation in certain ways. Users must first align themselves and attach the fixing post to the heatsink's back before pivoting it downward. It is simple to push the spring-loaded slots holes at the far end into alignment with the posts below, and they will click into place with continuing downward pressure once they feel the heatsink touching the fixing bases beneath.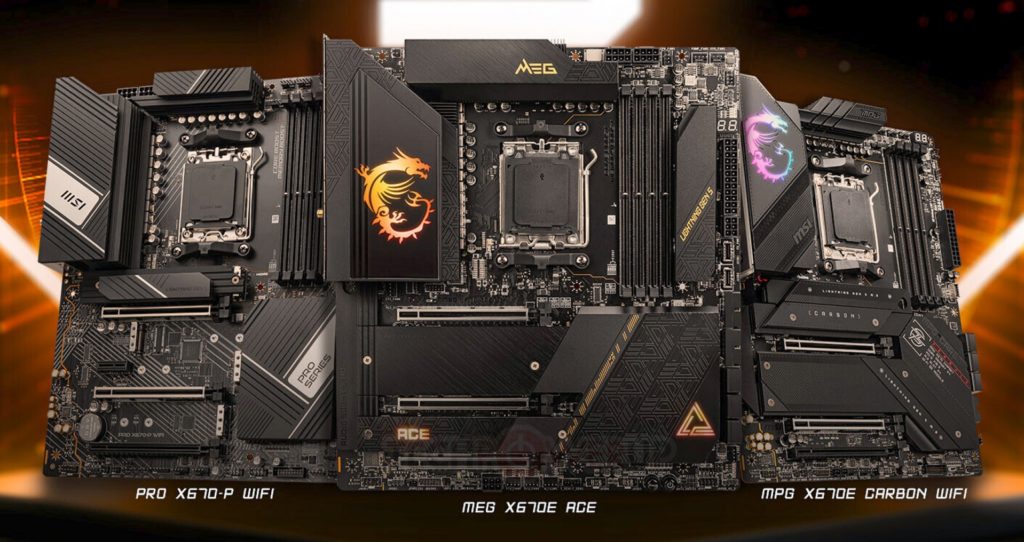 In MSI's Computex 2022 video, a business executive makes the new, "easiest" M.2 SSD install appear complicated and challenging to operate. Perhaps the fixing system has been slightly enhanced and made more reliable since that video.
also read: Twitter: Elon Musk taking legal action to stop Twitter from fast-forwarding the Deal