Intel Alchemist Arc A380 graphics card is about to go on sale in the United States for $129 to $139, but this won't be the company's cheapest discrete option since it has a tiny single-slot low-profile A300-series board that is intended for small form-factor low-cost desktops and will probably cost around $100.
Ilya Korneychuk reposted from PRO Hi-Tech a photo of an unreleased single-slot low-profile Intel Arc A300-series graphics card with a dual-fan cooler that was published by Alexey "Unwinder" Nikolaychuk, the creator of MSI's Afterburner (and RivaTuner before that). We are not dealing with a commercial device here, according to Nikolaychuk, who revealed to VideoCardz that the cooling system was 3D printed. This design may be for a very affordable Intel Arc A300-series graphics board marketed to PC makers and channel partners.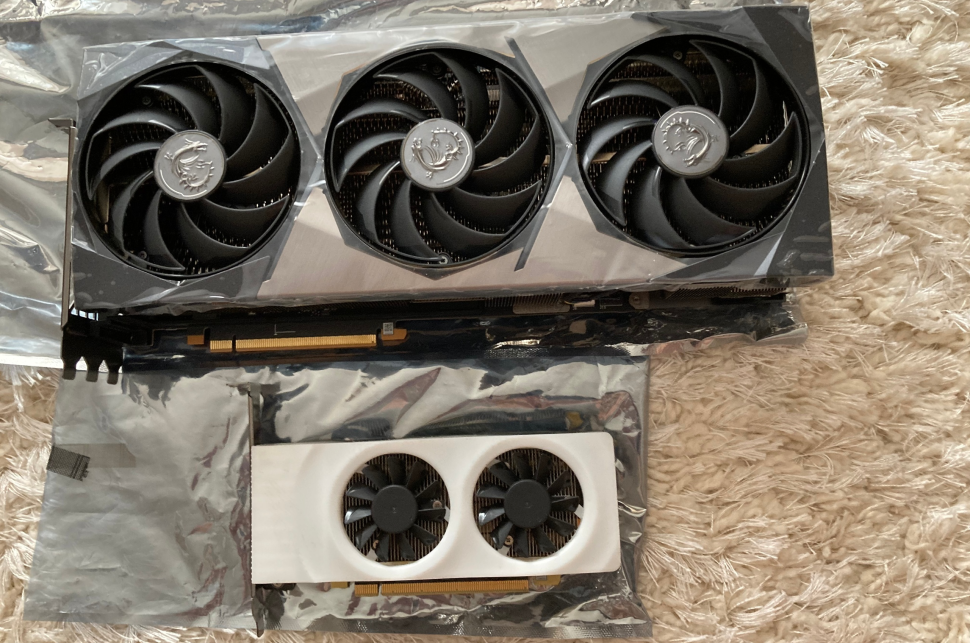 ACM-G11 graphics processor from Intel with eight Xe cores (1,024 stream processors) and 6GB of GDDR6 RAM coupled to the GPU utilizing a 96-bit interface powers Intel's Arc A380, a reasonably small entry-level gaming graphics card.
However, because they are designed for gamers, they occasionally have higher clocks and more power requirements, which is why they require an 8-pin auxiliary PCIe power connector. Cheap PCs from major OEMs frequently lack PCIe power connectors in the meanwhile. In addition, some lack the space for a full-profile graphics card due to their small chassis. To address such systems, Intel requires a smaller, more energy-efficient alternative to the Arc A380.
A tiny single-slot, low-profile Arc A310 or Arc 320 board that requires no external power and can fit into any PC with a free PCIe x16 slot is being prepared (or at least tested) by Intel. This is largely a competitor to AMD's compact and energy-efficient Radeon RX 6400 or Radeon Pro 6400 card. In contrast, Intel's ACM-G11 includes four display pipelines and top-tier media processing capabilities (hardware decoding/encoding of 4K H.264/H.265/AV1 streams). AMD's Navi 24 lacks these features.
also read:
Intel Core i9-13900K Raptor Lake Benchmark leaks online