Apple M2 MacBook Air will go on sale on July 15, and let's take a quick glance at the distinction between this model and the MacBook Pro. To begin with, Apple has made the decision to omit a cooling fan, a strategy it also used with its M1 MacBook Air.
The M2 MacBook Air is shown in the below images, and according to 9to5Mac, the newest portable Mac will be sold without a fan. Instead, it has a heatsink that covers the SoC and other parts; however, it is yet unknown how effective this cooling arrangement is in dissipating heat. The huge heatsink is reportedly covered with graphite tape to help with cooling, although it will be interesting to see how well this combo works when the M2 is under strain.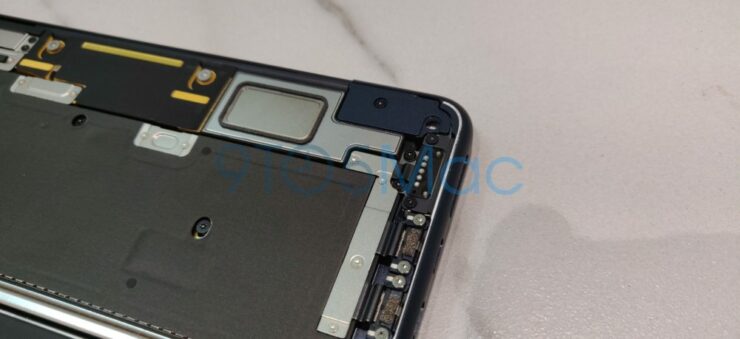 Although the connectors appear conventional, the speakers on MacBook Pro models are located inside the hinge rather than adjacent to the keyboard.
Customers would not want to see or hear an audio downgrade on a product that has undergone a significant design change as a result of this adjustment. A three-part battery and the Force Touch trackpad, both of which are found on other MacBook models, are additional components.
Midnight is the colour depicted in the photographs, and according to the rumour, the M2 MacBook Air has an exterior that is more "blue" than what is depicted in press materials and renders posted on Apple's website. When the first batch of hands-on and review content is posted in a few days, we will learn whether or not this variation is the result of lighting.
Also Read:
Taiwan expects huge semiconductor Investment in the EU to combat Semiconductor Shortage