Red Magic has just announced its recent gaming flagship mobile phone in China, the 7S and 7S Pro. A minor update over its original 7 series phones that launched with the Qualcomm Snapdragon 8 Gen 1 in the previous year, the recent "S" variants come armed with the more latest Snapdragon 8+ Gen 1 chipset.
Red Magic 7S and 7S Pro: Specifications and Features
The two phones have the same 6.8-inch AMOLED display as their forerunners, though the base Red Magic 7S has an attractive 165Hz refresh rate while the Pro model only gets the classic 120Hz refresh rate. Both phones have shoulder triggers as well as a red physical switch on the side to activate their inbuilt liquid cooling system.
The 7S series has some very good cooling to keep the flagship Qualcomm processor under normal temperatures. The regular 7S has a nine-layer cooling system with a 20,000 rpm fan and the 7S Pro is advanced with a 10-layer system.
The brand also brought over the under-display camera from the earlier sections to the new 7S series, so, neither phone features clefts or punches holes on their screens. While they look like different adjustments, the back of both phones is equipped with the same configuration of a 64MP primary shooter, an 8MP ultrawide, and a 2MP huge lens. In front, the discreet selfie camera on the standard 7S comes with an 8MP sensor while the Pro fronts a huge 16MP sensor.
On the memory front, the vanilla 7S comes with RAM configurations starting from 8GB to 16GB and up to 512GB of storage, while the Pro can have between 12GB to a huge 18GB of RAM and up to 1TB of storage. Connectivity-wise, both devices support Wi-Fi 6, 5G, Bluetooth 5.2, and are fitted with 3.5mm headphone jacks.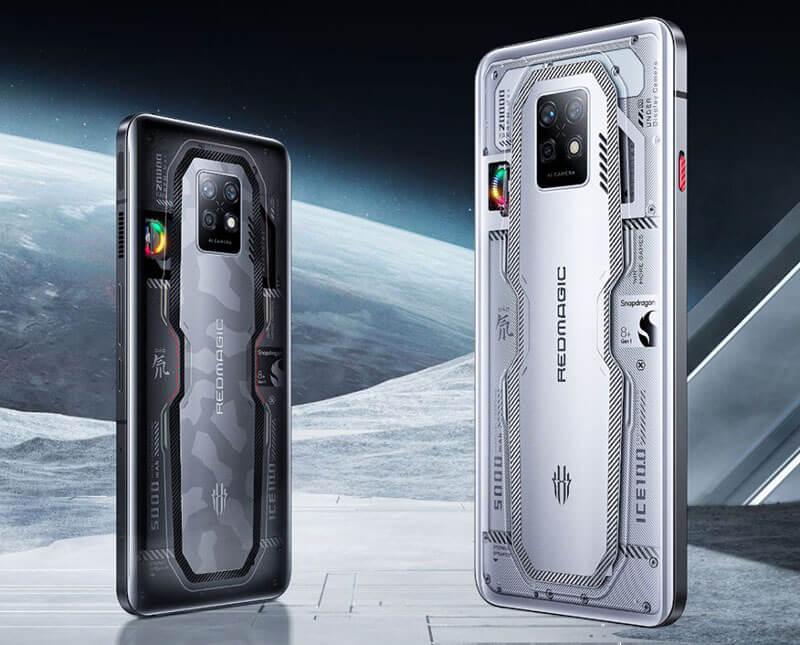 The 7S gets a 4,500mAh battery with support for 120W charging and the Pro comes out with a bigger 5,000mAh battery and an even speeder 135W charging speed. It provides buyers of either phone with a 165W GaN charger, which can also be used to speed charge other devices including laptops.
The Red Magic 7S and 7S Pro: Price and availability
The price starts at CNY 4,000 and goes up to CNY 5,500, while the Pro version has a price range between CNY 5,200 and CNY 7,500. As per their website, the Pro variant will be launching internationally on the 26th of July.