A new 32-inch bezel-less HD Ready Smart TV is to be launching for ₹10,490 on Amazon Prime Day
Looking for a new entry-level Smart TV at Rs.10k price segment? There are a lot of players who have entered this space and now Karbonn is here with its Millennium Series of Smart TVs. With both 32-inch and 24-inch options, the company is targeting those customers who still are yet to upgrade their old CRTs or LCDs to a Smart LED TV.
A huge customer presence is noticed in the entry-level segment and for those the Indian smartphone company Karbonn is bringing this Millennium Series, packed with latest features and no compromise on quality. Here are the specs of the 32-inch HD Smart TV launching on Prime Day: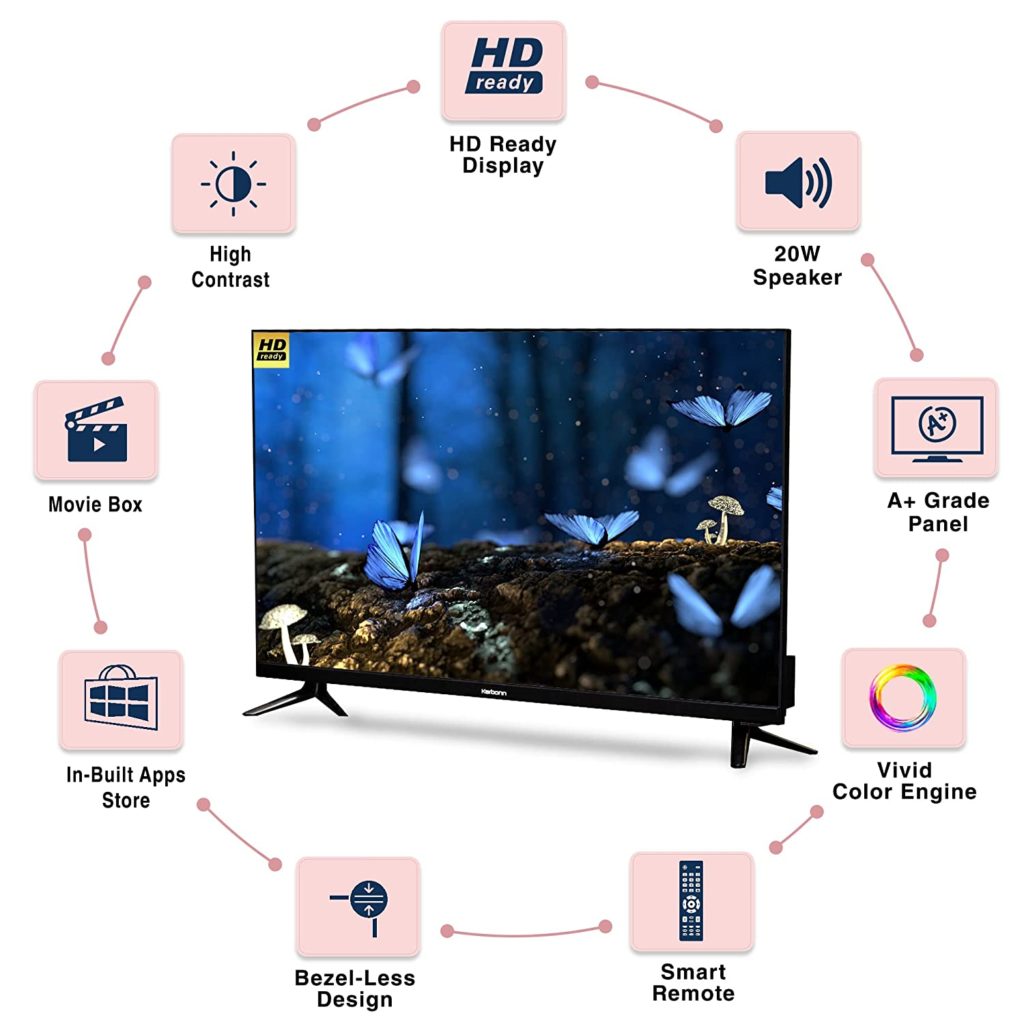 Specifications of Karbonn 32-inch Millennium Series HD Smart TV
Resolution: HD Ready (1366×768) | Refresh Rate : 60 hertz | 16:09 Display Scale
Connectivity: 2 HDMI Ports to connect a set-top box, Blu-ray players, and gaming console | 2 USB Ports to connect hard drives and other USB devices | 2 AV Input ports | RF Port | RJ45 | Wi-Fi
Smart TV Features: Android 9.0 (GOS) | In-built Apps Store | Screen Sharing | Remote with Hotkeys | Movie Box | Performance: Quad-Core A53 1.5GHz Processor | RAM 1GB | ROM 8GB
Sound: 20W Audio Output
Display: HD Ready Crystal Clear Display | Bezel-less Design | Dynamic Contrast | High Brightness | Vivid Colour Engine
This 32-inch variant of the Karbonn Millennium Series HD Smart TV is priced at an attractive ₹10,490 which could be even reduced during sales with bank discounts. So, for the price, the features provided, this is a great option for entry-level users who just want to upgrade to a new HD Smart TV but are not willing to spend a lot.
Visit Product page link on Amazon India: https://amzn.to/3PhqBFV
Also, if you don't need a 32-inch option, you can go for a smaller 24-inch variant that is not as attractive looking as the latter but is very functional and is targeted towards the sub entry-level consumers who need an ultra-cheap Smart TV even its a smaller one. Here are the specs of it: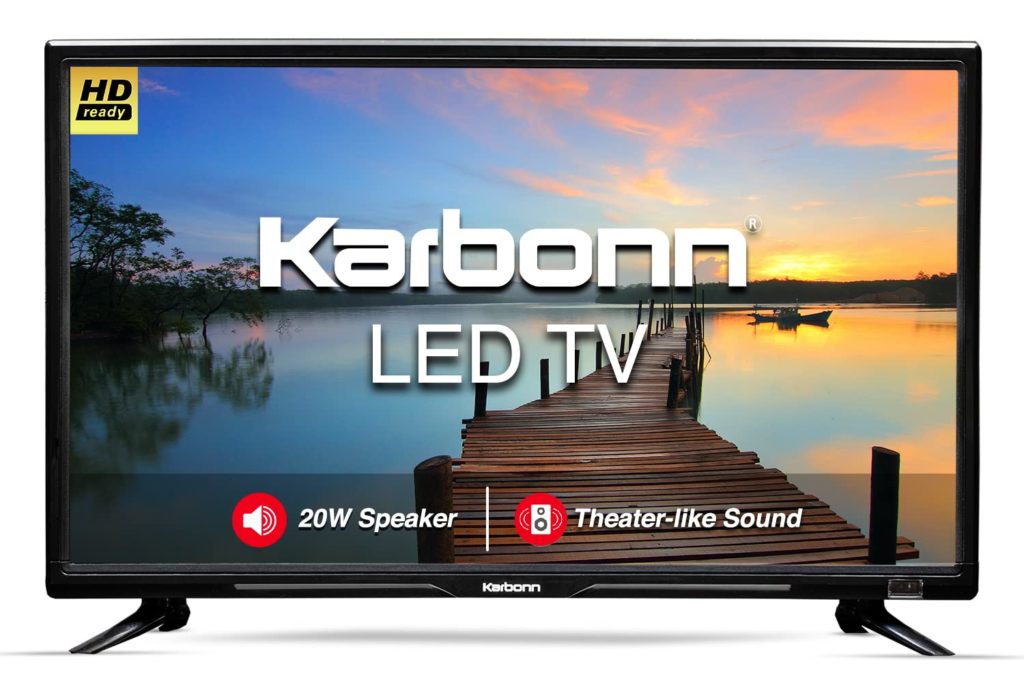 Specifications of Karbonn 24-inch Millennium Series HD Smart TV
Resolution: HD Ready (1366×768) | Reresh Rate : 60 hertz | 16:09 Display Scale
Connectivity: 2 HDMI Ports to connect set-top box, Blu Ray players and gaming console | 2 USB Ports to connect hard drives and other USB devices | 1 AV Input Port | 1 VGA
Sound: 20 Watts Audio Output | Stereo Sorround
Display: HD Ready Crystal Clear Display | A+ Panel | Dynamic Contrast | High Brightness | Vivid Colour Engine | Wide Viewing Angle
Visit Product page link on Amazon India: https://amzn.to/3AIX0kL