Samsung is the leader when it comes to TVs sold in India and The Frame Series is quite popular in the mid-range 4K TV segment. Now, the South Korean giant is taking the occasion of Amazon Prime Day as a perfect opportunity to launch its new 2022 range of The Frame Series 4K Smart QLED TVs.
As an exclusive Prime Day launch, Prime members can get their hands on the latest 2022 series of Samsung Frame QLED TVs which have been improved from last year and Samsung fans can truly enjoy. There will be three variants of the new Frame TV: 43-inch, 50-inch, and lastly 55-inch.
The quality of the Frame series is, that the TV acts almost like a frame with a unique design, having a slim picture frame, and thanks to its Matte display, you will be able to use the TV as a photo frame to show a wide range of images.
Samsung will still provide you with customizable bezels which can be used as a photo frame and when you are not watching TV, it will automatically switch to Art Mode which will show various works of art on the Frame. You can even set custom photos on display to cherish the moment when the TV is not in use.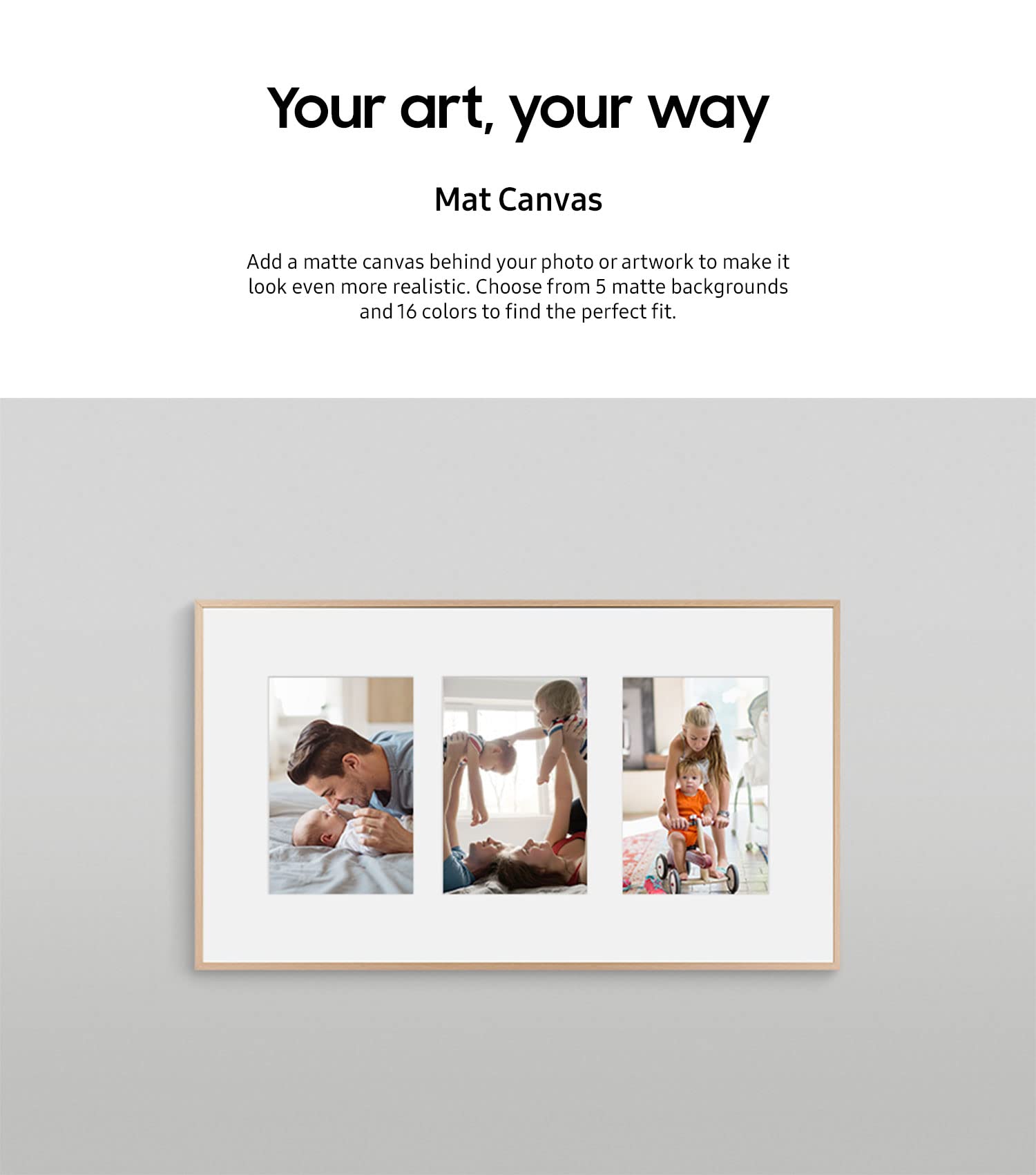 As Samsung continues to use QLED or Quantum Dot panels, expect great color accuracy and according to Samsung, the TV covers 100% DCI-P3 color volume. Those who love watching mesmerizing content on big TVs will appreciate the quality of the panel while Samsung's Quantum AI 4K processor will help upscale images so that you can enjoy watching content regardless of the input quality.
The 2022 Samsung's The Frame Series will also be equipped with intelligent sensors to monitor brightness, motion, and other things. It can easily be mounted on your wall with a slim fit that makes it looks great, much expectedly you have Dolby Atmos support along with other smart features you expect from the 2022 Smart TV.
Samsung is always improving its software and IoT ecosystem which is evident from the new 2022 The Frame Series of 4K Smart QLED TVs. With Samsung Smart Hub easily discover new content on your Smart TV or just start mirroring your smartphone wirelessly and even use multi-view to view multiple contents all at once.
Thanks to Samsung's integration of multiple voice assistants, you can use Google Assistant, Alexa, or Bixby to pair your Smart Home ecosystem and make the TV the center of the AIoT hub. Lastly, Samsung is engaging customers to use its own streaming app called Samsung TV Plus which is free on Samsung TVs and has a wide range of content pre-loaded and added frequently.
Know More from the Amazon India teaser page: https://amzn.to/3IuZmFt