We know LG's Gram series of laptops is one of the best Windows laptops for work, giving both performance along with long battery life.
They are incredibly thin and optimized to give users the best portable experience without being compromised on performance, in 2022, with 12th Gen Intel Core processors, these Gram laptops have become even more powerful while still being thin & light.
New LG Gram 14, 16, and 17 laptops will be powered by these new 12th Gen Intel Core processors that bring incredible performance onboard along with faster DDR5 RAM and PCIe Gen 4 SSDs.
These new lightweight laptops will be launching on Amazon Prime Day and being based on the Intel EVO badge means you will get reliable performance paired with efficiency.
Here we will discuss more on the new LG Gram (2022) laptops in detail:
LG Gram 14
The most lightweight out of the series is the LG Gram 14, it still weighs less than 1kg and comes with up to 12th Gen Intel Core i7 processor paired with 16GB LPDDR5 RAM and 512GB PCIe Gen 4 SSD storage. Also, because of a 16:10 aspect artio, you get a resolution of 1920 * 1200 and this 14-inch display also has Anti Glare coating to keep off reflections.
Also, if you have some concern regarding the color accuracy of the display, you will be happy to know that the upcoming LG Gram 14 also features up 99% DCI-P3 color gamut. This makes it incredibly easy for professional work and thanks to new Intel processors along with Windows 11, both idle and heavy performances are well taken care of.
With robust privacy features and giving enormouse battery life, thanks to the 72WH battery, the LG Gram 14 could be your next everyday use laptop easily. Also, as you know video-conferencing have become very important these days, so this LG Gram 14 also comes with FHD IR webcam with AI Sound, and lastly with MIL-STD-810G durability, expect no compromise in durability.
Get to know more here: https://amzn.to/3Ro3z1M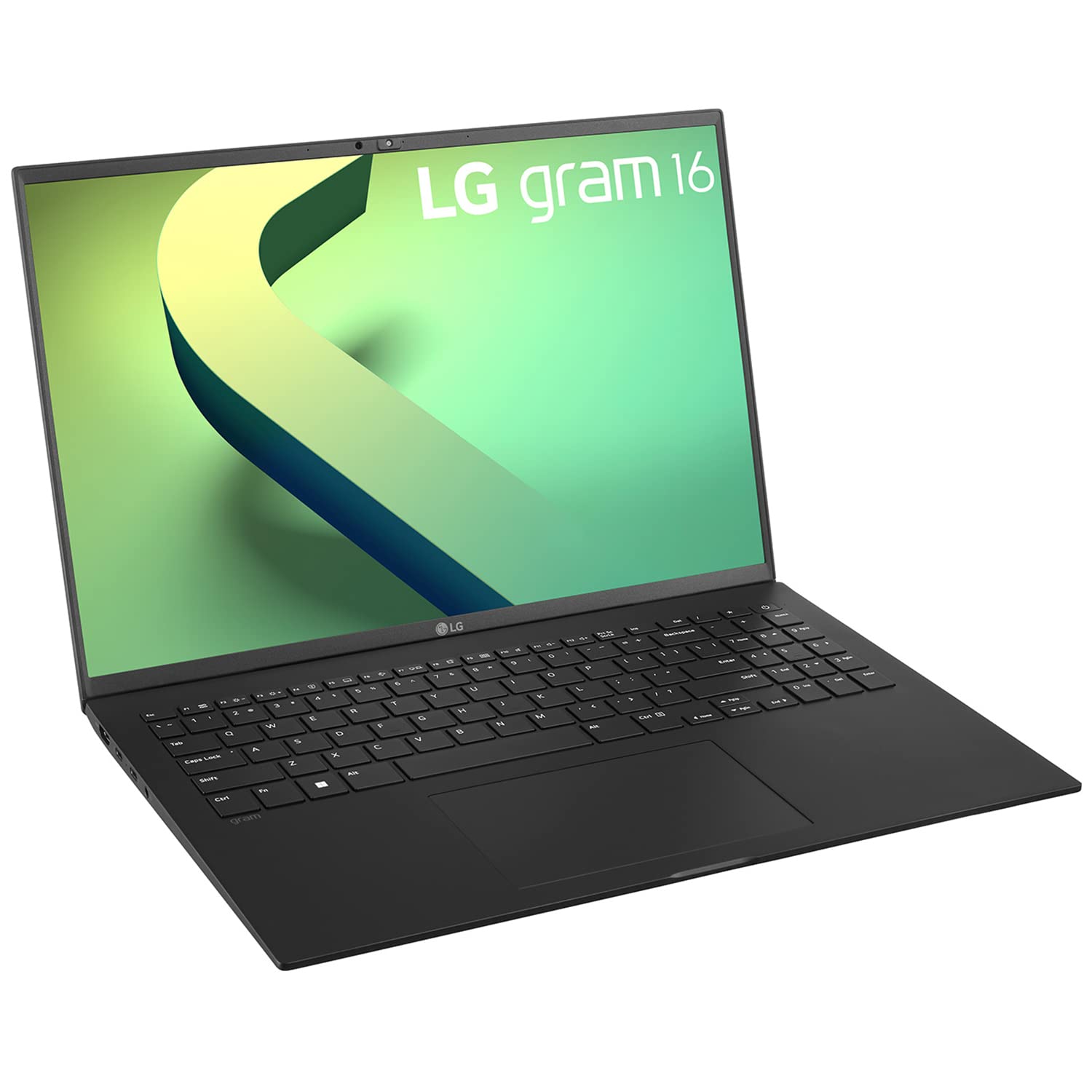 LG Gram 16
For those who love a bigger display, for them, the LG Gram 16 makes real sense as you get more screen real-estate rest all the features remains the same. On the Gram 16, you get a 16-inch display with same 16:10 aspect ratio but with increased 2560 * 1600 resolution.
With 90WH Battery, expect great battery life again while still weighing just 1.14 kg, and having the latest 12th Gen Intel Core i7 processor with 16GB LPDDR5 RAM and 512GB SSD, the new 2022 Gram 16 is a great option for professionals as well.
Get to know more here: https://amzn.to/3yteLS9
LG Gram 17
If you are still not satisfied with 16-inch display, LG has a 17-inch display option as well with 2560 * 1600 resolution along with 90WH battery to give you enough juice to run throughtout a day. With up to 3 years warranty on all these LG Gram laptops, you can rest be assured that your work laptop will last longer.
Get to know more here: https://amzn.to/3OU6rBY
All of these new 12th Gen Intel powered LG Gram laptops will be launching on Amazon Prime Day, starting from 23rd July, here's a quick teaser to know more: https://amzn.to/3yUNaKZ