Viola Davis and John Boyega coming together for a new film, 'The Woman King'. Sony dropped the trailer of the epic historical action film. Viola Davis will appear as a ruthless general from the female military group.
The new leaked images reveal that the Academy Award winner is looking more than prepared for the combat, and recently the new trailer just helped to deep dive to provide a more clear view of what we can expect from the new film, that has been set to premiere in the middle of September.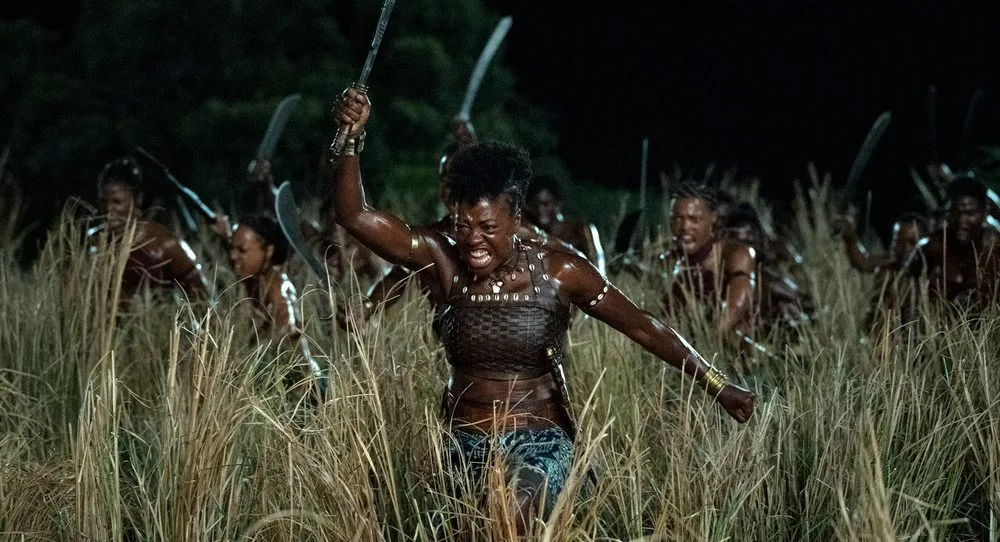 The brand-new trailer makes things clear as it's quite impossible not to get the excitement with the tale, that has chronicled such brutal training provided by Agojie, the all-female unit warriors who have protected the African Kingdom of Dahomey. The film dep9icts the battle to rescue the African Territory from cruel white invaders who just need a single chance to destroy their way of life and also try to uproot them. The warriors are also very determined and won't tolerate it as they start to push themselves to extreme lengths in order to protect the entire families and their motherland.
The new trailer also exposed that the production values of The Woman King that underscore the epic scale of the story belong to the costume design to a gigantic set-piece. It has also indicated that Davis and her co-stars just passing through a tough training session both on and offscreen like the epic story focusing on the ruthless warriors who are always ready to battle.
The story of the film mainly reveals the story of Nanisca who is a general of the female military group in the Kingdom of Dahomey which is definitely a strong continent of Africa in the eighteenth and nineteenth centuries. The action film focused on real-life events that follow Nanisca and also her military recruitment Nawi as they battle with enemies for those who just have rusted out their sense of honor.
The Woman King: Cast
The film also features Lashana Lynch, John Boyega, Sheila Atim, Adrienne warren, Jayme Lawson, and also Hero Fiennes-Tiffin. The film has been directed by Gina Prince-Bythewood who previously made the Secret Life of Bees and also Netflix's The Old Guard, she has co-written the script with Dana Stevens.
The Woman King: Release Date
The Woman King will hit theaters on 16th September 2022.
Here is the trailer:
A big thanks for the source.
Read: Dr. Arora: Gupt Rog Visheshagya: Kumud Mishra an experienced sexologist handling Insecure Patient