Asus is working on the launch of its upcoming flagship smartphones. Now the leaks of Asus Zenfone 9 have also appeared on the Internet. The source claims that ASUS accidentally posted a promo video of the ZenFone 9 on YouTube. The video has been down.
As can be seen, the ZenFone 9 will sport a compact design like the ZenFone 8. It will come in four shades, red, white, blue, and black. As per the screenshot, we can say that the smartphone will have a taller and narrower display. Currently, we don't have any information regarding the secondary display of the smartphone. This flagship smartphone from Asus will also feature a dual rear camera set up.
Asus Zenfone 9 details
The video confirms that the Asus Zenfone 9 will be a compact phone like its predecessor, with a 5.9-inch 120 Hz AMOLED. The Zenfone 9's cameras are supposedly a massive upgrade on the Zenfone 8's, and the video confirms a 50 MP IMX766. That's hardly a flagship sensor but is still a significant improvement on the Zenfone 8's 64 MP shooter.
Further, it is said to be powered by Qualcomm's new Snapdragon 8+ Gen 1 SoC.
Asus Zenfone 9 gets a bigger battery, too, at 4300 mAh versus the Zenfone 8's 4000 mAh unit. Asus advertises a 6-axis gimbal stabilizer, for better video stabilization. Sadly, like the Zenfone 8, the Zenfone 9 only features two rear cameras.
The rest of the video details the side-mounted fingerprint scanner, stereo speakers and a headphone jack up top. We also get confirmation that the device is IP68 water and dust-resistant. The video also demoes an optional smart backpack mount that attaches the phone securely in place with a retractable cord attached to the case. We also get to see a Connex phone case with a built-in kickstand and card holder.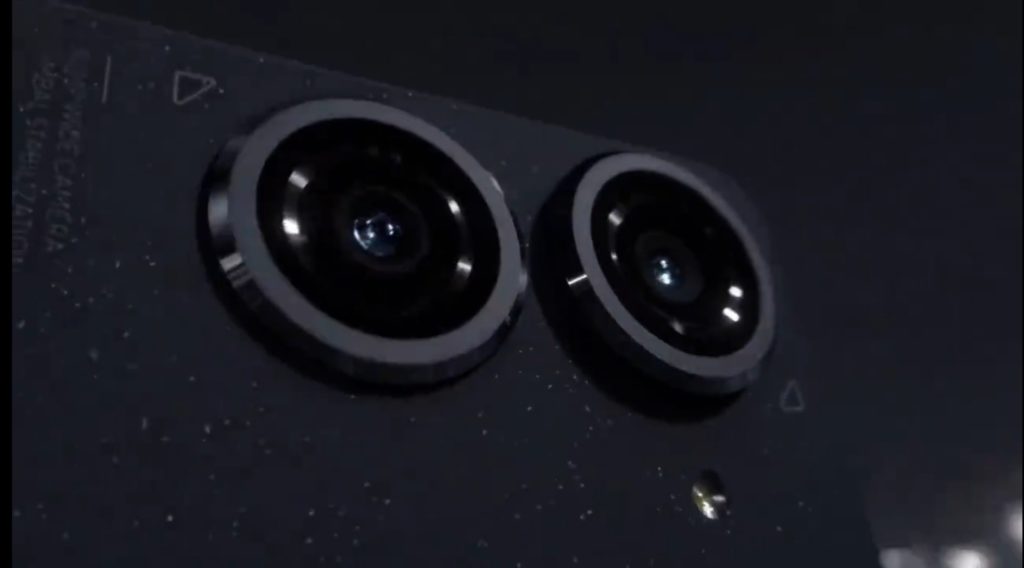 Asus Zenfone 9 features a punch-hole display on the front and a dual-camera setup on the back. Around the edges, it features a volume rocker, a power key, a side-mounted fingerprint scanner, a ZenTouch key (a smart key to slide/move a page), a 3.5mm audio jack, and dual stereo speakers. The ZenFone 9 will have an IP68 dust and water resistance rating.