The 21-year-old Kerala Blasters' forward Subha Ghosh is reportedly set to join the I-League club RoundGlass Punjab FC for the upcoming season (2022/23).
According to the recent report of Sportskeeda, the three-time ISL runners-up Kerala Blasters have reportedly decided to release Subha Ghosh in the ongoing transfer window. Unhappy with his lack of game time in the ISL, Ghosh is now ready for his I-League return by signing for the RoundGlass Punjab FC.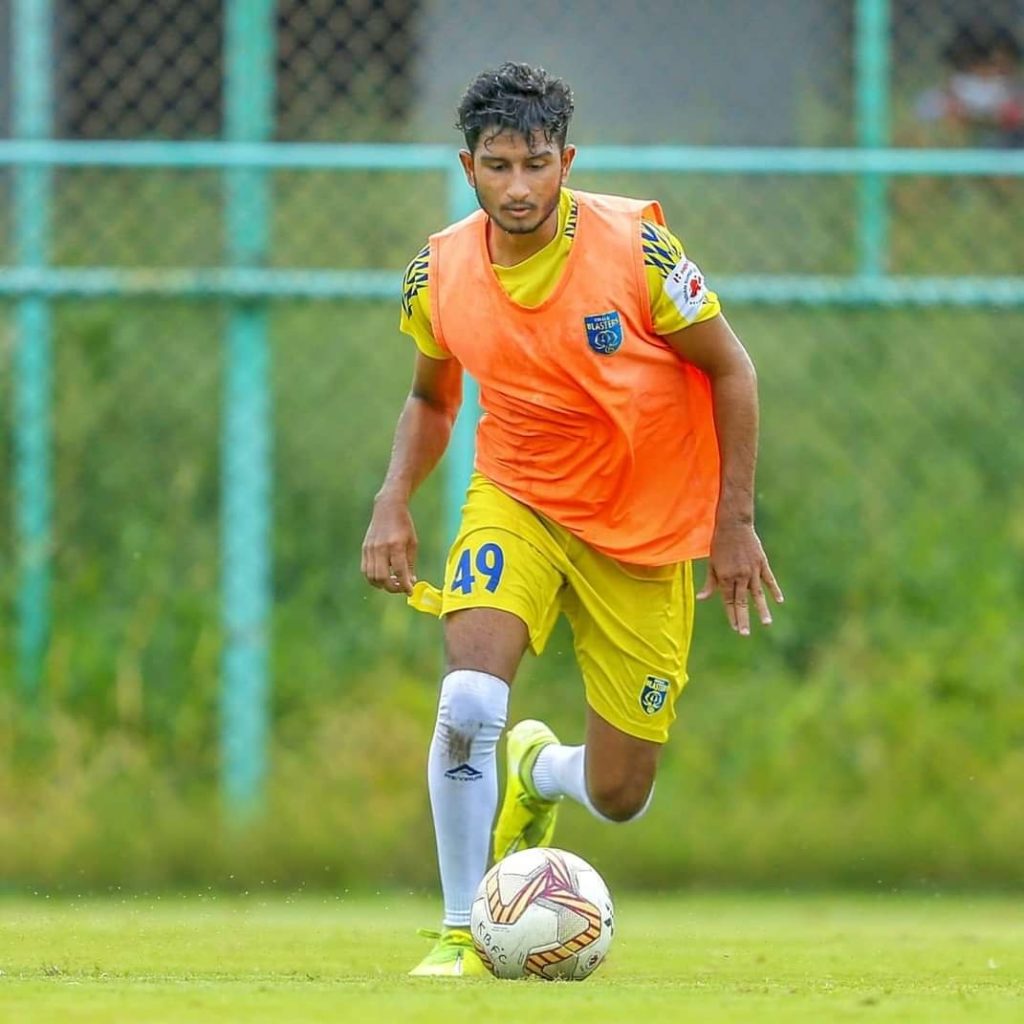 Subha Ghosh is desperate for opportunities
In the 2019/20 season, Ghosh made his debut in the country's top-tier football as he served for Mohun Bagan in the I-League. While the Kolkata club won that I-League season, Ghosh grabbed key attention due to his incredible performances as a super-sub. The late substitute footballer scored three goals in eight games in that competition.
In December 2020, Ghosh moved to Kerala Blasters as a part of a swap deal between two involved clubs with Nongdamba Naorem. But due to Naorem's injury, that swap deal became complicated for Ghosh as he only managed to become the official player of Kerala Blasters in February 2021. So, he missed out that entire season.
Last August, Ghosh joined East Bengal as a full-season loanee. He only made three appearances for East Bengal in that entire ISL season. While he played around 63 minutes last season, he made his first ISL start during East Bengal's last game of that ISL season and played 60 minutes before he was substituted out.
Now, Ghosh is joining RoundGlass Punjab FC. So, he hasn't appeared on the field for Kerala Blasters during the entire contract period.
The 2017/18 I-League winners Minerva Punjab are now known as RoundGlass Punjab due to the ownership changes. In the last I-League season, the Warriors finished as the fifth-best team.
While Ghosh is now set to join the I-League, one more key point is that the I-League is now considered the second-tier men's professional football league in India from the 2022/23 season.