The 20-year-old Indian forward Manisha Kalyan has signed for the Cypriot first division club Apollon Ladies. Now, she has the chance to become the first Indian footballer to experience the UEFA Women's Champions League.
Manisha Kalyan: A talented footballer
Manisha Kalyan is a highly talented Indian footballer who operates the left-wing of the forward line. She already played for BBK DAV Football Club, Paldi Football Academy, Kenkre FC, SETHU, MADURAI and Doaba Sporting Club before her service for Gokulam Kerala FC Women.
While Gokulam Kerala FC Women won the last two seasons' Indian Women's League (2019/20 & 2021/22), Manisha was a key player in the team. She was the 2020/21 AIFF Women's Emerging Footballer of the Year and recently won the Hero of the League award at the end of Indian Women's League 2021/22. In that last Indian Women's League season (2021/22), Manisha finished as the second most goal-scorer with 14 goals.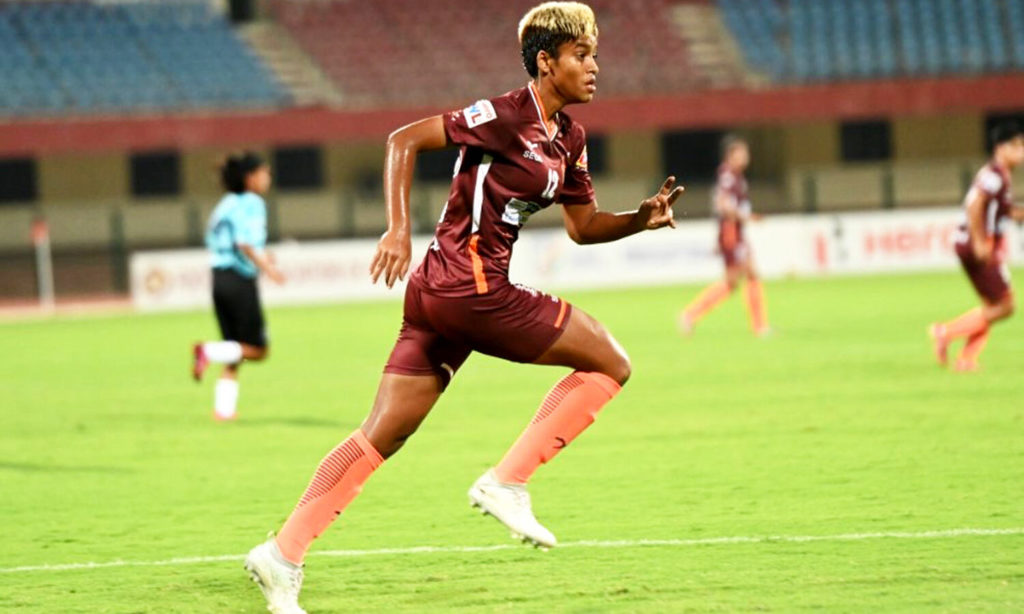 During the AFC Women's Club Championship 2021, Gokulam Kerala's Manisha became the first Indian female player to score in the top-flight Asian competition.
After serving for various age groups of the Indian women's national football team, Manisha is now playing for the senior national team. She grabbed the national limelight last November when she scored a goal against Brazil Women during the 2021 International Women's Football Tournament of Manaus.
Manisha Kalyan has now signed for the Cypriot First Division club Apollon Ladies. It is a two-year deal.
The 15-year-old Apollon Ladies hold the record of winning 11 Cypriot First Division titles. They have qualified for the Champions Path Round 1 semi-finals for the 2021/22 UEFA Women's Champions League qualifying rounds.
How can Apollon Ladies qualify for the 2021/22 UEFA Women's Champions League?
On 18th August, Apollon Ladies will face the Latvian team Rigas FS in the semi-finals of Tournament 4 of Round 1 for the 2021/22 UEFA Women's Champions League qualifications. A win in that game will help them to appear in the final of that Tournament 4 of Round 1, where they will face the winners between Swiss club FC Zurich and Faroese club Ki. The winners of that final will then qualify for the Round 2 of the 2021/22 UEFA Women's Champions League qualifications.
In that Round 2 stage, the winners of that Round 1 final will face one team from the Champions Path in the double-leg competition. The winner of that Round 2 will ultimately qualify for the Group Stage of the UEFA Women's Champions League 2021/22.